In first major crackdown on PFI, about 105 people apprehended during raids in 13 states by NIA, ED, police
22 September, 2022 | Riya Girdhar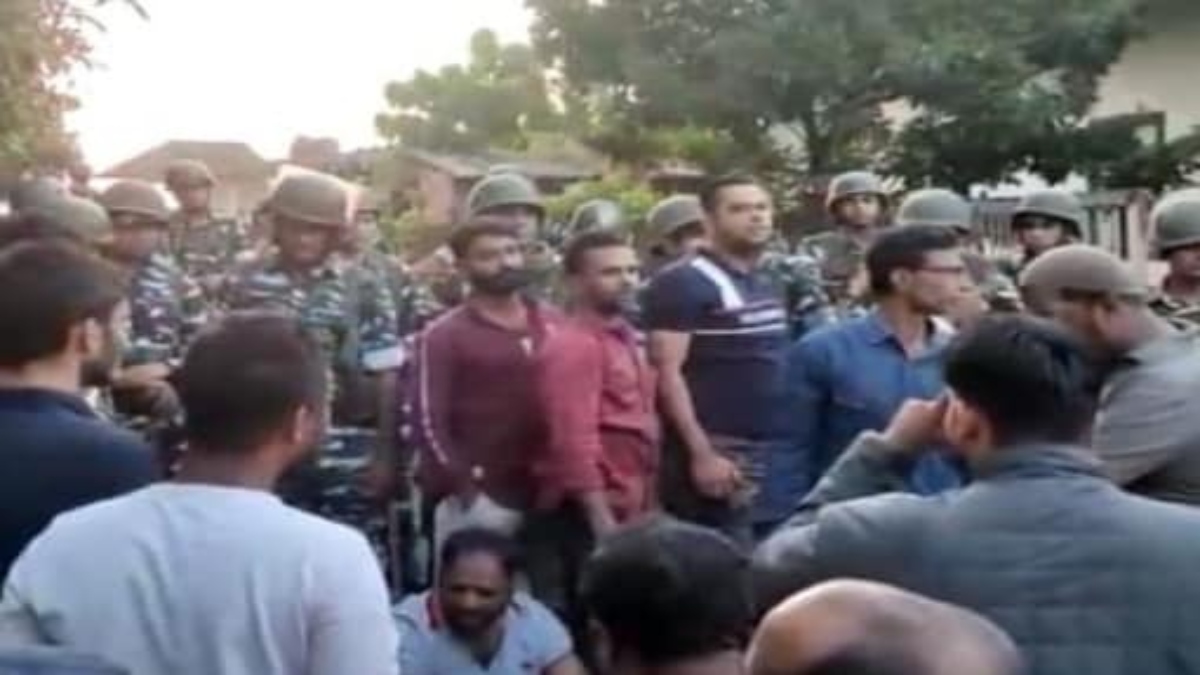 In first major crackdown on PFI, about 105 people apprehended during raids in 13 states by NIA, ED, police
Following nocturnal raids against the PFI at at least 100 locations across 13 states, over 105 people were detained, including all key leaders of the Popular Front of India. According to sources, the searches were coordinated by the NIA, the Enforcement Directorate, and state police.
Among the states searched were Bihar, Kerala, Andhra Pradesh, Delhi, Uttar Pradesh, Karnataka, and Telangana. According to sources, the Union Home Ministry is overseeing the entire campaign.
According to NIA sources, searches were done in the residential and official premises of people involved in terror funding, organising training camps, and radicalising people to join proscribed organisations, making it the "biggest ever investigation procedure to date." According to a source, specific information on the cases, detentions, and locations of these searches will be released soon.
According to the ED's charge-sheet, PFI organised District Executive Committees throughout the UAE, Oman, Qatar, Kuwait, Bahrain, Saudi Arabia, and other locations to gather funds. Individuals are assigned targets to collect cash and move it through Hawala or disguised as legitimate commercial transactions.
During the inquiry, the ED examined more than 600 domestic contributors and their bank accounts, as well as the accounts of over 2,600 beneficiaries. According to the agency, many of these allegations were fraudulent, and people on the ground were not found during physical verification.
Anshad Baseudeen was one of the recipients of this money. UP ATS apprehended him carrying IEDs, a pistol, and live rounds. PFI transferred Rs. 3.5 lakh from its account. According to the charge-sheet, this demonstrates that PFI was involved in terrorist activities.
"The midnight raids at the houses of Popular Front leaders is the latest evidence of atrocities by the state," PFI general secretary A Abdul Sattar remarked, perplexed by the unexpected raids.
Earlier on Monday, the NIA conducted searches in several places around Andhra Pradesh and Telangana. Over 40 PFI-related facilities were raided, and four persons were imprisoned as a result. According to reports, the NIA also confiscated incriminating items including as digital devices, documents, two daggers, and more than Rs 8 lakh in cash.
According to NIA sources, the defendants were organising cadres that provided training and karate instruction. "PFI is involved in terrorist operations," BJP leader Manoj Tiwari claimed.
NIA detains PFI office bearer in Coimbatore
On September 22, 2022, the National Investigation Agency (NIA) arrested A.S. Ismail, a national executive committee member of the Popular Front of India (PFI), in Coimbatore.
On Thursday morning, NIA agents conducted a search of Ismail's home in Karumbukadai and apprehended him.
During the operation, armed members of the Central Reserve Police Force were stationed surrounding his home.
A considerable number of PFI employees flocked to the location after learning of the NIA's search operation. To avoid law and order difficulties, the local police removed them.
According to a PFI source, the NIA team transported Ismail to an undisclosed location.