PM Modi in virtual address at G20 meet says "India has moved from red tape to red carpet"
24 August, 2023 | Anupam Shrivastava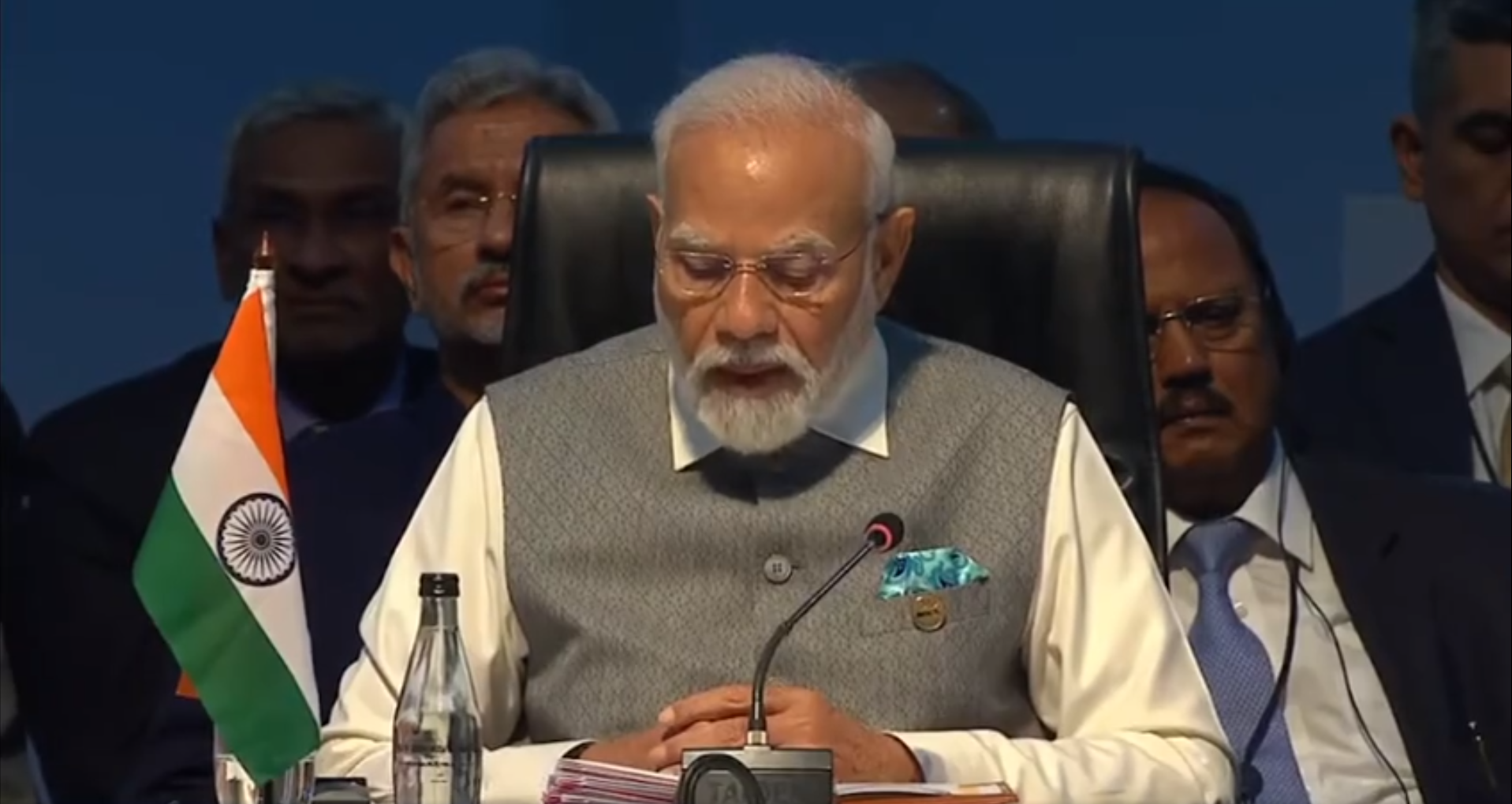 PM Modi called on G20 delegates to bolster global trade confidence, presents India's plan to map global value chains for resilience.
Prime Minister Narendra Modi stated on Thursday that India has transitioned from a state of bureaucratic obstacles, often referred to as "red tape," to a situation where it welcomes foreign investors with open arms, symbolizing a "red carpet" approach. Over the past nine years, India has facilitated unrestricted inflows of Foreign Direct Investment (FDI). During a virtual presentation at the G20 Trade and Investment ministerial meeting, PM Modi urged G20 member nations to collaborate in establishing a robust and inclusive global value chain capable of withstanding future disruptions.
PM Modi highlighted the transformative shift in India's economic landscape, mentioning initiatives such as "Make in India" and "Atma Nirbhar Bharat," which have invigorated the manufacturing sector. Additionally, he emphasized the stability of India's policies and expressed the country's commitment to achieving the status of the world's third-largest economy in the near future.
PM Modi acknowledged the multitude of global challenges, including the pandemic and geopolitical tensions, which have put the global economy to the test within the G20 framework. He extended a warm welcome to participants from Jaipur, a city characterized by its dynamic and entrepreneurial populace.
The Prime Minister underscored the historical role of trade in facilitating the exchange of ideas, cultures, and technology. He also highlighted the role of trade and globalization in lifting vast numbers of people out of extreme poverty. He noted that the Indian economy is now viewed with optimism and confidence on the global stage.
Highlighting India's progress, PM Modi noted that the nation has ascended to become the fifth-largest global economy during the tenure of the BJP-led National Democratic Alliance (NDA) government over the past nine years. He attributed this achievement to ongoing efforts in reform, performance enhancement, and transformation since 2014. Digitalization, innovation promotion, and infrastructure development, including specialized trade corridors and industrial zones, have been integral to this progress.
PM Modi urged G20 delegates to restore confidence in international trade and investment. He put forth India's proposal for a comprehensive framework to map global value chains, aimed at identifying vulnerabilities, reducing risks, and reinforcing resilience.
In closing, PM Modi emphasized the undeniable impact of technology on trade. He cited India's adoption of the Goods and Services Tax (GST) as an example of how technological advancements, like an online single direct tax system, foster a unified internal market and boost inter-state trade.
Also Read: Akhilesh Yadav Addresses Key Political Alliances and Prime Ministerial Choices in NewsX Festival of Ideas
Catch all the Latest Business News, Breaking News Events, and Latest News Updates on NewsX