PM Modi Criticizes Chhattisgarh Congress Government, Alleges Involvement in Cow Dung Scam
14 September, 2023 | Muskan Menghani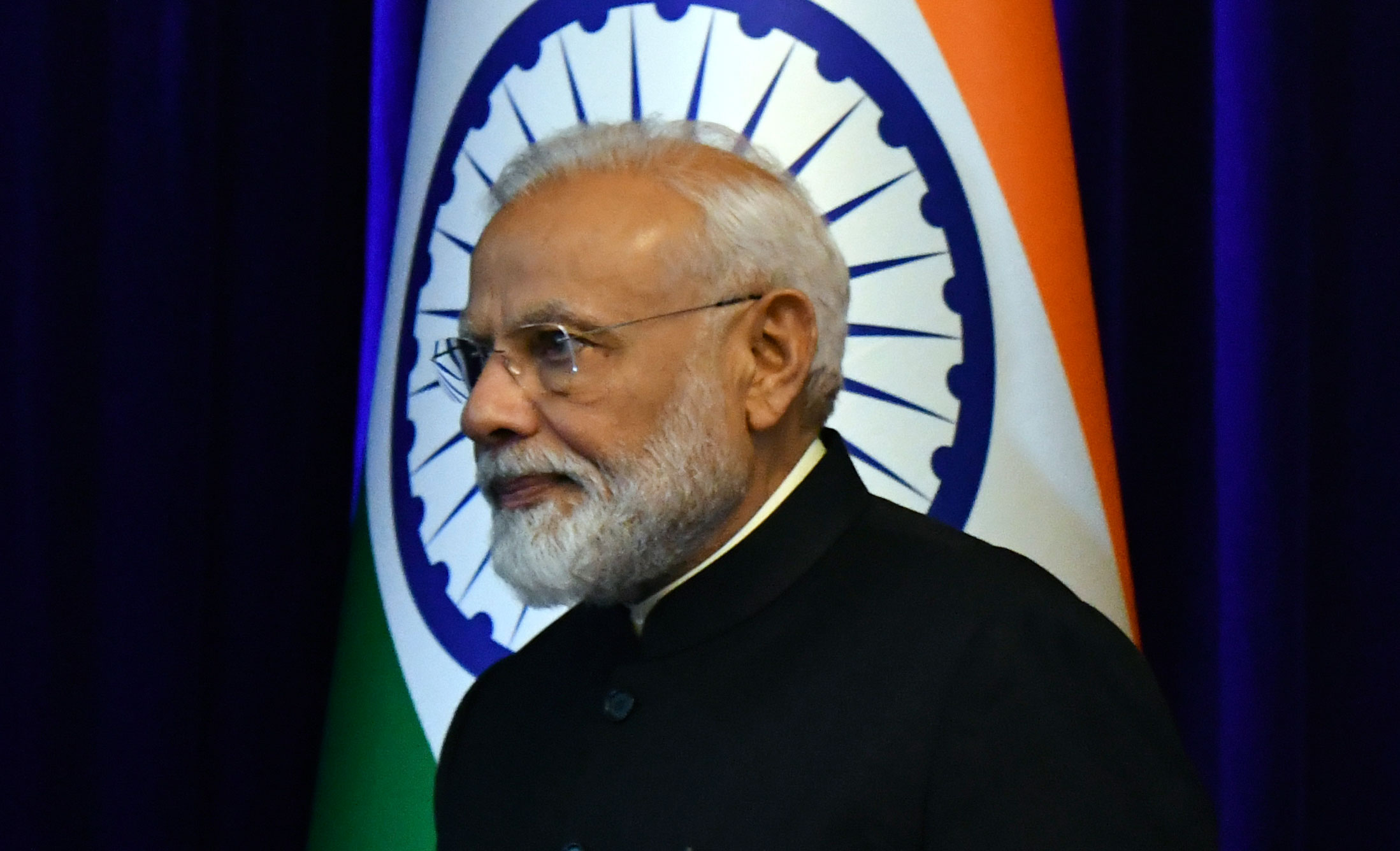 PM Modi mentioned the central government's program to combat sickle cell disease in the state and its determination to eradicate the disease.
Prime Minister Narendra Modi took a swipe at the Congress-led government in Chhattisgarh, accusing them of involvement in a "cow dung scam." Speaking at a public event in Raigarh, PM Modi questioned the mindset of those engaged in corruption related to cow dung.
The Bharatiya Janata Party (BJP), which is in opposition in the state, has alleged a scam in the procurement of cow dung under the state's Gaudhan Nyay Yojana.
Criticizing the Congress government, PM Modi stated, "The kind of scams the Congress engages in fills the coffers of their leaders. While they have lagged behind in poverty alleviation, the Congress government is advancing in corruption."
He further mentioned their intent to halt liquor sales in Chhattisgarh but accused the Congress of being involved in scams related to liquor sales. PM Modi also claimed that the mineral wealth of Chhattisgarh is being used as the Congress' ATM and described false propaganda and rampant corruption as the hallmarks of the Congress government in the state.
PM Modi stated that if the Congress had fulfilled its responsibilities sincerely, his work today would have been easier, and he took a dig at the party's "Garibi Hatao" (eradicate poverty) slogan, which they continue to use in elections even after 50 years.
Discussing the progress made in eliminating Naxalism in the state, PM Modi credited the efforts of the BJP government, saying that Chhattisgarh is now recognized for its development work rather than Naxalite attacks and violence.
Drawing a comparison between the Central government and the state government, PM Modi emphasized the BJP government's commitment to the development of Chhattisgarh and criticized the Congress for what he described as empty talk and claims.
PM Modi also celebrated the success of Chandrayaan 3, India's moon mission, and praised the organization of a successful G20 Summit in Delhi, attributing it to the hard work of 140 crore Indians. He highlighted the significance of staying connected to Indian roots and promoting small farmers.
PM Modi stressed the importance of development in Chhattisgarh and expressed the belief that a BJP government in the state would bring benefits such as better roads, railways, and electricity to remote villages and the poorest populations.
He mentioned the central government's program to combat sickle cell disease in the state and its determination to eradicate the disease.
Chhattisgarh is scheduled to go to the polls at the end of the year, and the BJP aims to regain power from the Congress-led state government, with the outcome likely to set the tone for the upcoming 2024 Lok Sabha elections.
Also Read: Tamil Nadu CM Stalin Pens Letter to External Affairs Minister, Urging Action for the Release of Fishermen Held by Sri Lankan Navy
Catch all the Latest Business News, Breaking News Events, and Latest News Updates on NewsX