PM Modi inaugurates India Energy Week, says great possibilities in energy sector
6 February, 2023 | Vaishali Sharma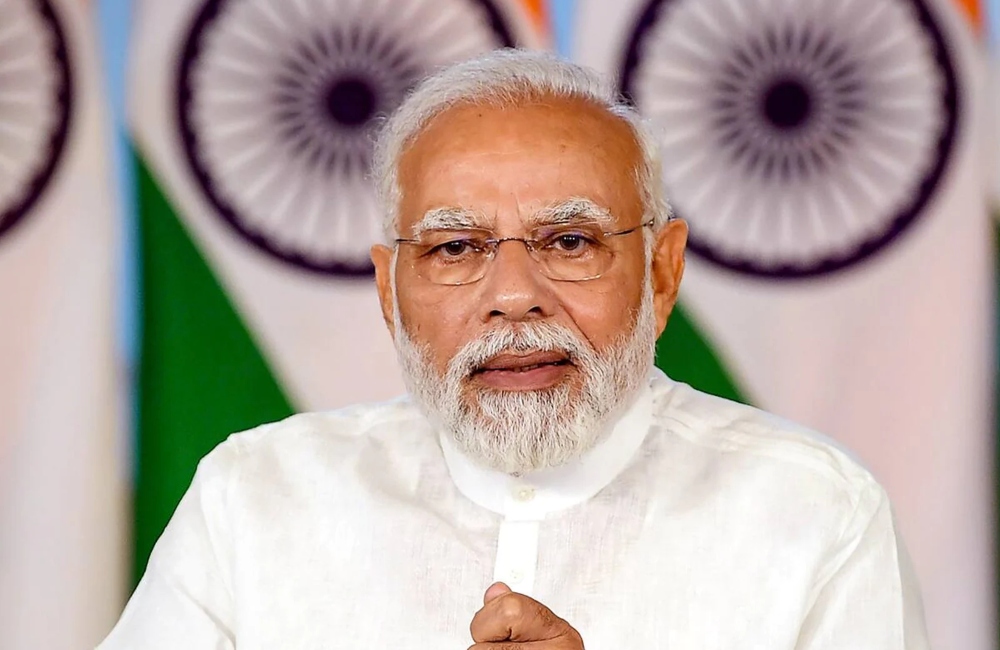 On Monday, Prime Minister Narendra Modi claimed that the energy sector in India, which is striving to become a developed country, offers "unprecedented possibilities."
On Monday, Prime Minister Narendra Modi claimed that the energy sector in India, which is striving to become a developed country, offers "unprecedented possibilities." He continued by saying that India had created excellent prospects for financiers and other energy sector stakeholders today.
While addressing the people, Modi said, "We are all looking at the destructive earthquake that hit Turkey. There are reports of the deaths of several people as well as damage. Damages are suspected even in countries near Turkey. The sympathies of the 140 crore people of India are with all earthquake-affected people."
"India is ready to provide all possible help to the earthquake-affected people," he added.
"As a country on a fast trajectory of economic growth, India is projected to witness the largest increase in energy demand of any country over the next two decades, accounting for close to 28 per cent of incremental global growth in energy demand," he said while addressing the gathering.
"India is one of the strongest voices in the world in terms of energy transmission. Energy sector has played pivotal role in deciding the future of 21st century," he added.
Mentioning the projections made by IMF, PM Modi said that India is the fastest growing major economy and remained a global bright spot in 2022 despite the Coronavirus pandemic and war.
"India overcame every challenge due to internal resilience notwithstanding the external factors. There are multiple factors behind this: Stable decisive government, sustained reforms and socio-economic empowerment at grassroot level," PM Modi stated.
The major points made by PM Modi during the speech are as follows:
Broadband users increased 13 times and in last 9 years internet users increased 3 fold. 6,00,000 km optical fibre is being spread to provide internet to remote villages.
India has become second largest manufacturer of Mobile phones. Energy biggest factor in fulfilling aspirations of India and energy demand is increasing in many industries. Many new cities might be developed in upcoming times. India bringing new opportunities for stakeholders of energy sector.
There are 4 major verticals of energy sector:

Energy restoration and increased production level
Diversification of supply
Biofuel, ethanol, compress biogas and solar power established as alternative energy sources
Decarbonisation via Electric Vehicles and Hydrogen

Gas demand to increase by 500% in India. and the gas pipeline length has increased from 14,000 km in 2014 to 22,000 in 2023 and will go up to 35,000 km in the next 5 years.
Last year, the government established Asia's first 2G ethanol refinery and
We have increased ethanol blending in petrol from 1.5 per cent (in 2014) to 10 per cent and are now progressing towards 20 per cent blending.
Based on investor sentiment, no-go areas in the country are reduced. 10 lakh square km of area is rid of no-go restrictions.
India, the Prime Minister said, was investing heavily in green hydrogen. Under the National Green Hydrogen Mission, around Rs 1 lakh crore will be invested, he said. Similarly, incentives will be offered to companies setting up battery manufacturing units for electric vehicles, he added.
Grey hydrogen will be replaced by Green hydrogen in next 5 years. The government is working towards production of 5 mmpta Green Hydr which opens opportunities for investment worth ₹8 lakh crores.
The mantra of 'Reduce, Re-use and Recycle' has been in our traditions. The recent example of recycling plastic bottles into the fabrics of uniforms is splendid. If we target the recycling of 10 crore such bottles a year, it will truly play a significant role in environmental protection. This will also strengthen the 'Mission LiFE'.
PM Modi unveiled the twin-cooktop model of the solar cooking system, developed by Indian Oil, at the India Energy Week 2023 event, in Bengaluru, Karnataka.