'PM Modi is a great patriot,' Vladimir Putin appreciates India's foreign policy
28 October, 2022 | Riya Girdhar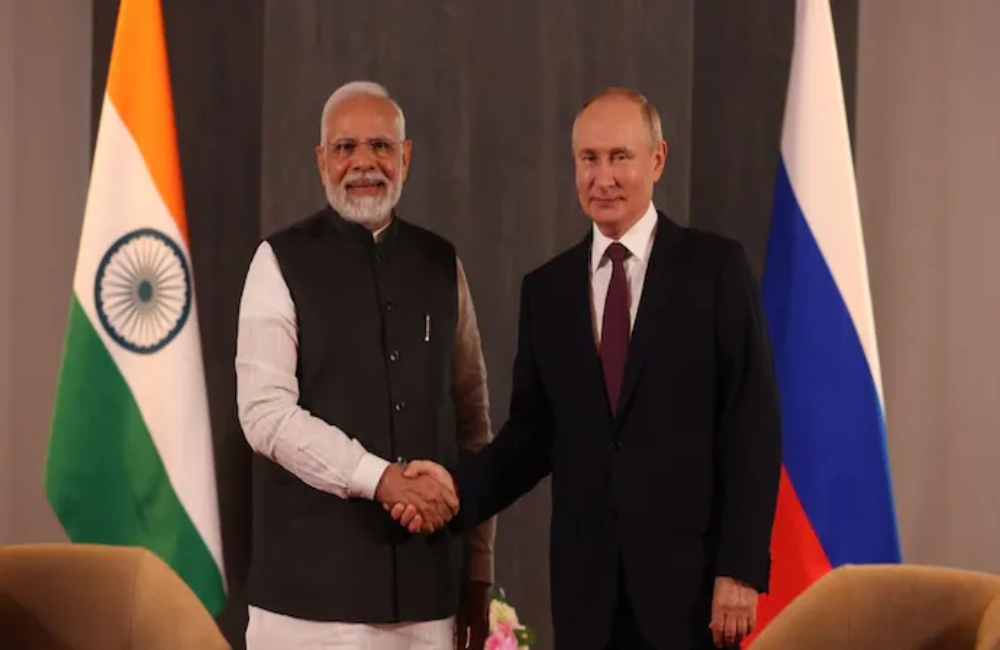 Russian President Vladimir Putin lauded India's independent foreign policy and called Prime Minister Narendra Modi a patriot. He also stated that India has a bright future and will play an increasi...
Russian President Vladimir Putin praised India's independent foreign policy and Prime Minister Narendra Modi as a great patriot on Friday. He went on to say that India and Russia have special relations and that there are no outstanding issues between the two countries.
"PM Modi is a great patriot who is able to pursue an independent foreign policy despite any attempts to do some detente or limit something," Putin said at the Valdai Club conference in Moscow.
"I am confident that India has a bright future and will play an increasingly important role in global affairs," he added.
Vladimir Putin also lauded India's transformation from a British colony to a modern state. From British colony to independent country, India has come a long way. We have unique connections. We've never had any difficult issues and have always supported one another, and the same is true right now. He predicted that it would happen in the future.
Earlier in his opening remarks, Vladimir Putin criticised the United States and its allies for playing a "dirty, dangerous, and bloody" game in order to dominate the world.
Putin's praise for India's foreign policy comes just weeks after India voted against a United Nations resolution condemning Russia's annexation of four Ukrainian regions: Donetsk, Luhansk, Kherson, and Zaporizhzhia.
India has stated that other pressing issues are at stake, which have not been adequately addressed in the resolution. However, India has expressed grave concern about the escalation of the conflict in Ukraine, including the targeting of civilian infrastructure and civilian deaths.
"My Prime Minister has stated categorically that this cannot be a time of war. India has decided to abstain in order to pursue a peaceful solution through dialogue and diplomacy "According to Ruchira Kamboj, Permanent Representative to the United Nations.