PM Modi likely visit to Chennai next week, BJP plans huge reception
31 March, 2023 | Pragati Singh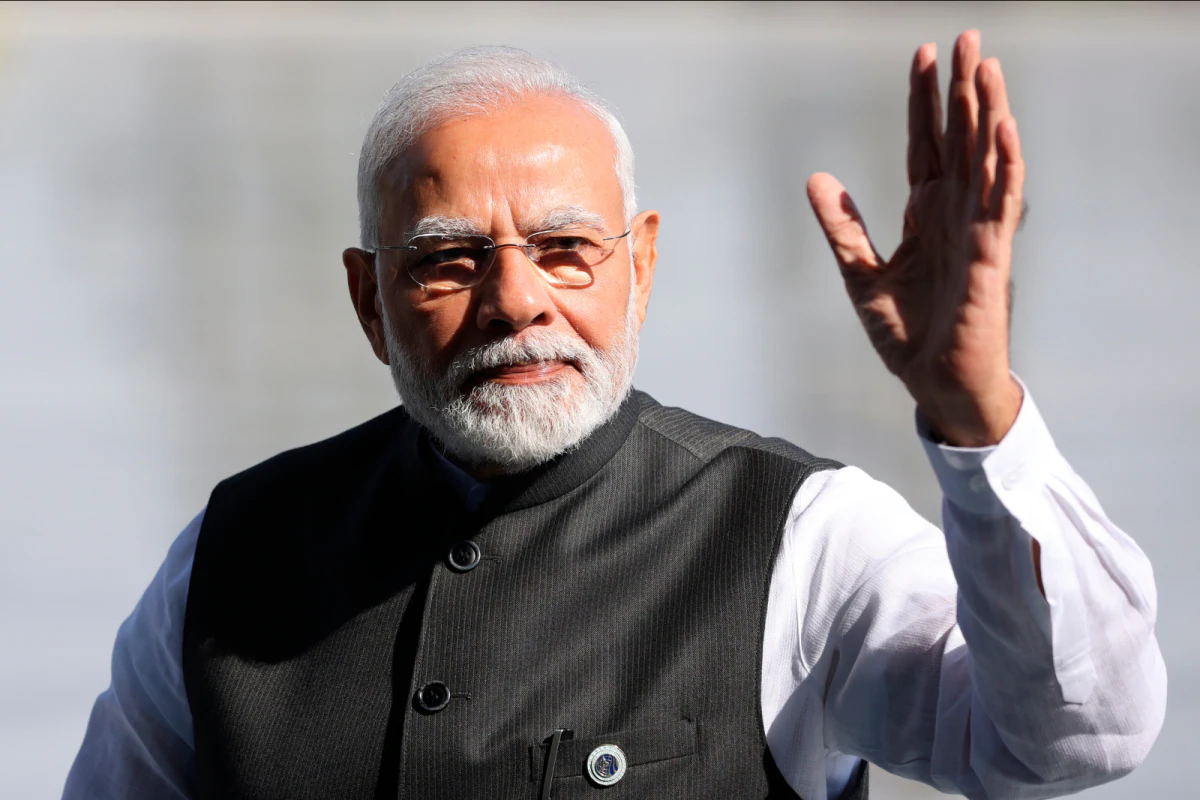 The Saurashtra-Tamil Sangamam is scheduled to take place in Somnath between April 17 and April 26 this year.
According to sources, the Bharatiya Janata Party is arranging a grand welcome for Prime Minister Narendra Modi on his visit to Chennai next week, when he is expected to launch the Vande Bharat Express among other developmental initiatives.
According to sources, the Prime Minister will visit Tamil Nadu's capital Chennai, where he would inaugurate the new terminal of Chennai Airport, flag off the Vande Bharat Express, and attend a Ramakrishna Mission function. The BJP is organising a spectacular welcome for the Prime Minister, with over 30,000 people anticipated to line the streets to greet him upon his arrival.
The preparations have been overseen by state president Annamalai, who is also the co-in-charge of poll-bound Karnataka.
"We are also speaking to the concerned authorities if we can arrange for a public meeting/meeting where the PM can address the party workers while he is here in Chennai," a state office bearer told ANI talking about the party's plans of arranging a public meeting.
"PM Modi is the biggest face for the BJP as the saffron party looks to make inroads down South, especially in Tamil Nadu," he added.
The recent nomination of acclaimed music maestro Ilayaraja to Rajya Sabha is an intriguing step in that direction. PM Modi discussed the Saurashtra-Tamil Sangamam on the 99th episode of 'Mann ki Baat,' his monthly radio show.
The Saurashtra-Tamil Sangamam is scheduled to take place in Somnath between April 17 and April 26 this year as part of the exchange programme between Tamil Nadu and PM Modi's home state Gujarat.
According to historians, Mohamed Ghazni stormed the Kathiawar neighbourhood of Somnath in 1024. People fled to numerous locations throughout the country, including southern India. The people, primarily weavers, stayed in Madurai and worked on silk robes for the royal family of Madurai from 1623 to 1669, during the reign of Thirumalai Naicker, King of Madurai.
For nearly four centuries, they lived in Trichy, Tanjore, Kumbakonam, Salem, and other places. This has been one of the most significant links between the Indian states of Gujarat and Tamil Nadu.
To name a few notable people from Saurashtra in Tamil Nadu, there is Carnatic Music composer Venkataramana Bhagavathar, freedom fighter NMR Subbaraman known as Madurai Gandhi, and actor Vennira Aadai Nirmala.
According to published data, more than half of the 12 lakh Saurashtrian citizens residing in Tamil Nadu live in Madurai alone. The remainder are scattered throughout Chennai, Salem, Thanjavur, and Tirunelveli, to name a few.