Act East in action – Delhi to Dili: PM Modi announces opening of Indian embassy in Timor-Leste
7 September, 2023 | Anupam Shrivastava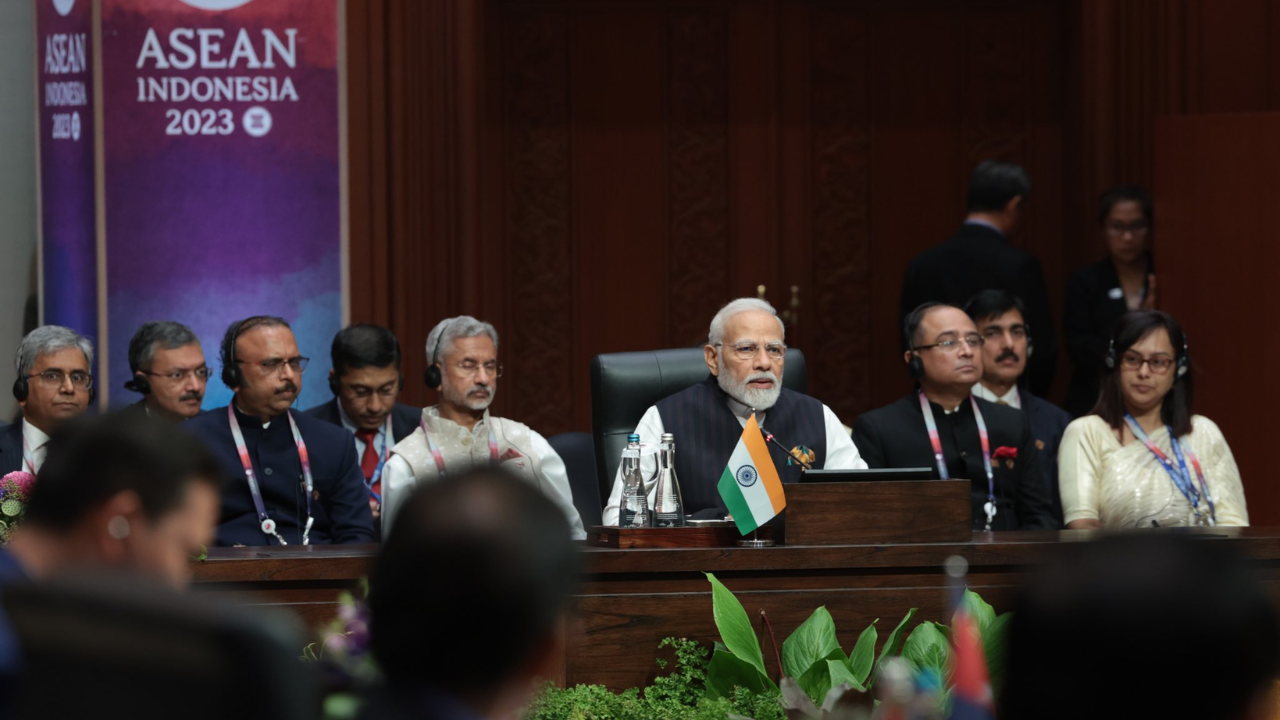 PM Modi expressed his eagerness to engage with ASEAN leaders to discuss the future direction of their partnership, which has now entered its fourth decade.
During the 20th ASEAN-India Summit held in Jakarta, Prime Minister Narendra Modi made a significant announcement regarding the establishment of India's embassy in Dili, Timor-Leste. In a tweet following PM Modi's announcement, Arindam Bagchi, the Spokesperson for the Ministry of External Affairs, highlighted the move, saying, "Act East in action – Delhi to Dili! At the ASEAN-India Summit in Jakarta, PM @narendramodi announces the decision to open our Embassy in Dili, Timor-Leste."
Dili, situated on the northern coast of Timor-Leste, holds historical significance, as it serves as a reminder of the nation's struggle for independence from both Portugal and Indonesia. India had established diplomatic relations with Timor-Leste early on and was represented by a high-level delegation, led by the then Minister of State for External Affairs, at the country's Independence Day celebrations in May 2002. A formal memorandum of understanding (MOU) to establish diplomatic relations was signed on January 24, 2003.
India's decision to establish an embassy in Dili underscores its commitment to the Act East policy. Prime Minister Modi, in his earlier remarks during the day, emphasized the central role of ASEAN in India's Act East policy and its significance in the Indo-Pacific initiative. He also reiterated the importance of engagement with the ASEAN group as a crucial pillar of India's 'Act East Policy.'
In his address at the summit, PM Modi stressed the historical and geographical ties between India and ASEAN, as well as their shared values, regional integration, and commitment to peace, prosperity, and a multipolar world. He reaffirmed India's support for ASEAN's perspective on ASEAN-India centrality and the Indo-Pacific region.
In his departure statement before departing for Jakarta, PM Modi expressed his eagerness to engage with ASEAN leaders to discuss the future direction of their partnership, which has now entered its fourth decade. He emphasized that engagement with ASEAN is a vital component of India's 'Act East Policy.'
Also Read: Indian Air Force and Drone Federation of India to co-host Bharat Drone Shakti 2023
Catch all the Latest Business News, Breaking News Events, and Latest News Updates on NewsX