PM Modi's 'Pariksha Pe Charcha' is a self-management masterclass: Amit Shah
27 January, 2023 | Pragati Singh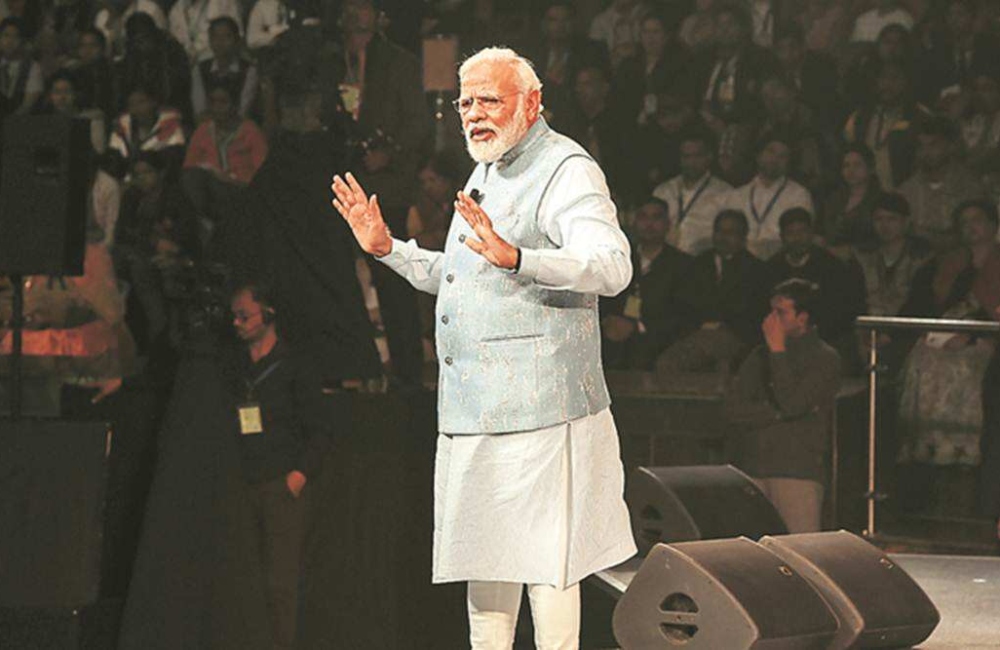 Amit Shah praised the sixth edition of 'Pariksha Pe Charcha' annual interaction by Prime Minister.
Union Home Minister Amit Shah praised the sixth edition of 'Pariksha Pe Charcha' annual interaction by Prime Minister Narendra Modi with students, saying the programme was a "masterclass on self-management".
Shah stated that the engagement will educate India's youthful brains and push them to reach their goals, and that time and stress management techniques, as well as reducing gadget reliance, are the new mantras for increasing efficiency.
"ParikshaPeCharcha by Prime Minister Narendra Modi was a masterclass on self-management that will further enrich our young minds and motivate them to achieve their goals. Simple solutions to time and stress management and cutting gadget dependency are the new mantras to enhance efficiency," Shah tweeted.
Shah's message came just hours after the Prime Minister advised students to stay focused on their work, warned them against overusing gadgets, and encouraged them to believe in their own intelligence during the sixth edition of 'Pariksha Pe Charcha' on issues such as exam stress at Talkatora Stadium in the city.
The Prime Minister also spoke out firmly against the use of unfair test techniques and recommended students to minimise stress by not bragging about how well their examinations went.
"Cheating may help someone in an exam or two but not in life in the long run. Never take the shortcut. The hard work of students will always help them advance in life. Students should at times analyse the pressure applied on them to see if they are underestimating their strengths," the PM said.
Expectations from family members are normal, according to Modi, but they are inappropriate if they are tied to social class or status consciousness.  "Exam results are not the end of life," the PM told the students.
Students should focus on their academics like a batter focuses on the ball delivered to him, disregarding the crowd's cries for fours and sixes, he added. "One of the reasons for stress is boasting about how well we did in our exam. Parents start believing in what the children say and start telling this to people around them. Avoid giving a wrong impression about your performance in exams," the PM said.
This year, a record number of 38 lakh kids registered for 'Pariksha Pe Charcha'.
According to Union Education Minister Dharmendra Pradhan, the number of registrations is at least 15 lakhs higher than previous year.
On February 16, 2018, the Prime Minister hosted the inaugural edition of his interactive programme with school and college students.