"PM Modi's support game changer," Sunil Bharti Mittal after OneWeb satellites launched
27 March, 2023 | Vaishali Sharma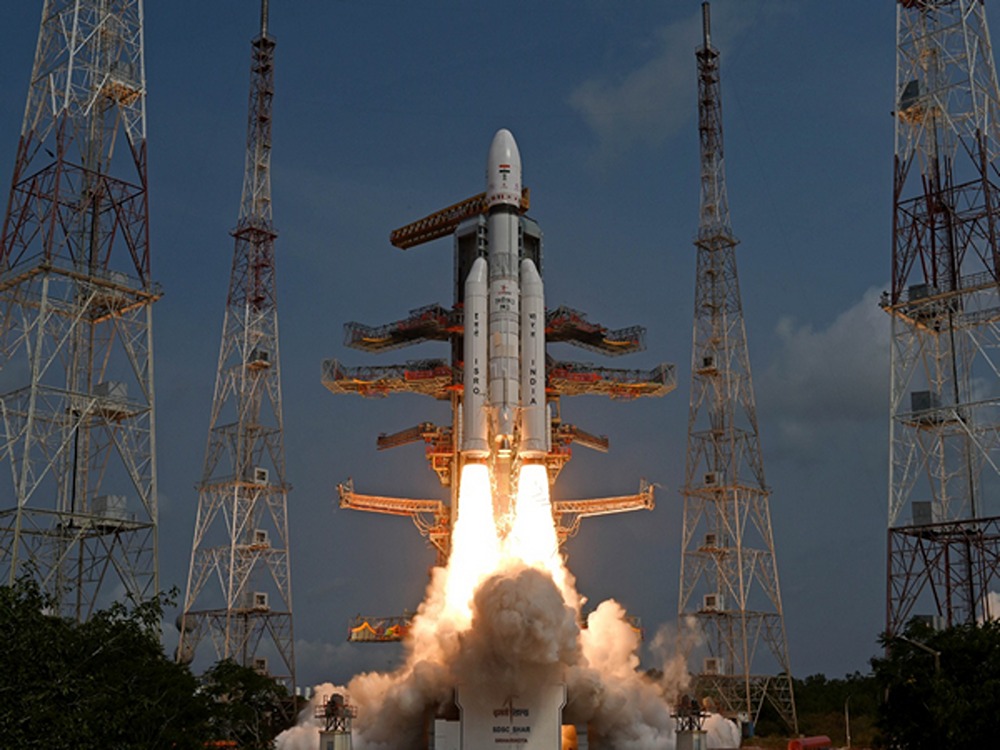 Prime Minister Narendra Modi's early involvement and the Indian government's assistance in making ISRO rockets accessible cleared the way for Sunday's critical launch of OneWeb...
Prime Minister Narendra Modi's early involvement and the Indian government's assistance in making ISRO rockets accessible cleared the way for Sunday's critical launch of OneWeb's final batch of 36 satellites, according to Sunil Bharti Mittal, Chairman of the satellite communication service provider business.
The satellite communications company launched the satellites today aboard an ISRO LMV3 rocket from the Sriharikota space centre in Andhra Pradesh. This brings the London-based company's total fleet of in-orbit first generation constellations to 618. These satellites are critical to the company's ability to provide broadband Internet access from orbit to every location on Earth.
"We had a big setback with the Russia, Ukraine war as six launches of satellites, which were contracted and fully paid for, were taken out. Not only was OneWeb struggling to get its money back, but it also lost 36 satellites, three very valuable dispensers, which dispense satellites in space, due to the same," Mittal, the founder and chairman of Bharti Global said.
"Prime Minister Modi recognised the moment and directed the entire space ecosystem in India to step up and give two rockets to OneWeb, which I think has been a game changer for us," the telecom tycoon told media persons in an online interaction after the launch.
OneWeb's mission was jeopardised when its 36 satellites, which were due to launch on a Russian-built Soyuz rocket in March of last year, were taken from the launch site in Kazakhstan, which is operated jointly by the Russian Aerospace Forces and Roscosmos, Russia's state space agency. Moscow allegedly asked that OneWeb promise that the satellites would not be used for military purposes and that the UK government divest itself of its stake in the London-based corporation.
Meanwhile, Mittal added, "I have to compliment ISRO who have done a phenomenal job. And doing this in utmost tight time-frame."
"I would like to truly recognize the Prime Minister's leadership in the space. He saw space right in the beginning of his assuming the prime ministership, and started to work studiously towards shaping the space industry ecosystem," Mittal said.
He said that under the leadership of the prime minister Modi, players from private sectors were invited for the first time to participate in the space industry.
"The move encouraged start-ups and we all know the number of new start-ups that are taking shape in manufacturing satellites doing private launches. Skyroot recently did its launch and user terminals and many things associated with this critical industry are shaping up," he said.
"India's space budget is about Rs 13000 crore, and I think India has the potential to go up to significantly higher numbers. And therefore I recognise this moment for the Indian space industry today," he asserted.
Bharti-backed OneWeb today confirmed the successful deployment and contact of 36 satellites launched by NewSpace India Limited (NSIL), – the ISRO's commercial arm, from the Satish Dhawan Space Centre (SDSC-SHAR) in Andhra Pradesh's Sriharikota.
The Launch Vehicle Mark-3 (LVM3)-OneWeb India-2 mission took off at 9.00 am India time from the second launch pad at the iconic Satish Dhawan Space Centre at Sriharikota (SDSC-SHAR) spaceport off the Andhra Pradesh coast.
Lift-off took place on Sunday at 9 am. OneWeb's satellites separated successfully from the rocket and were dispensed in nine phases over a period of 1 hour and 14 minutes, with the signal acquisition on all 36 satellites confirmed.
This was OneWeb's 18th launch, and the third this year, increasing the total number of satellites in the OneWeb constellation to 618. According to OneWeb officials, the satellite constellation will offer worldwide connectivity solutions by the end of this year.
This was ISRO's second mission for OneWeb subsidiary Network Access Associates as part of a commercial deal with NewSpace India Ltd (NSIL) to launch 72 satellites into LEO. ISRO's commercial arm is NSIL.