Portugal Coach Fernando Santos Parts Ways After World Cup Debacle
16 December, 2022 | Pranay Lad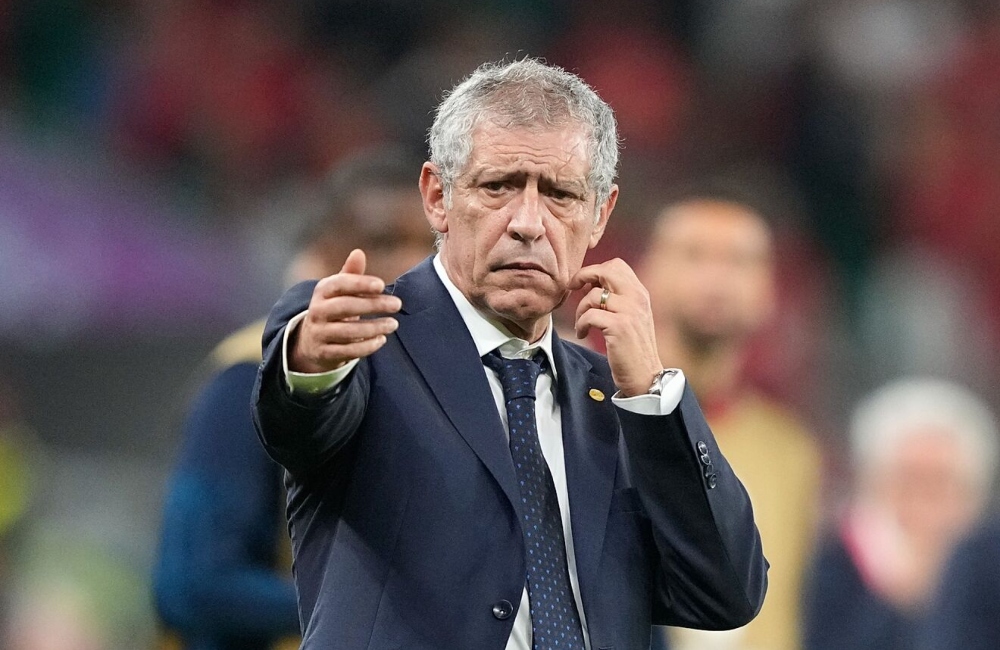 After Portugal's 2022 World Cup quarterfinal loss to Morocco, the Portuguese federation (FPF) declared on Thursday that Fernando Santos had been fired as the team's coach.
Following Portugal's defeat to Morocco in the 2022 World Cup quarterfinal, the Portuguese federation (FPF) announced on Thursday that Fernando Santos had been removed as the team's coach.
Santos, 68, took over as captain in 2014, and under his direction, Portugal won their first-ever senior international title in 2016, defeating France in the final. Under the guidance of the former Greece national team manager, the team won the 2019 UEFA Nations League championship. However, his career in Qatar came to an abrupt end after a 1-0 defeat against Morocco. The European Championship in 2024 was covered under his contract.
"Fernando Santos and the Portuguese Football Federation decided to call time on the wildly successful trip that started in September 2014. The process of picking the following national coach will now be started by the FPF Board. FPF and Fernando Santos recognise that now is the ideal time to begin a new cycle following one of the best performances by the National Team ever during the World Cup finals in Qatar "the sports portal cited as stated in an FPF statement.
Santos described being Portugal's coach as a dream come true and a life ambition he achieved in an emotional video message.
"You have to make some difficult choices when leading a group. It's understandable that not everyone agreed with my judgments, but I always considered what would be best for our squad while making them "the coach added.
Cristiano Ronaldo's absence from Portugal's starting lineup for their round of 16 encounters against Switzerland was controversial for Portugal as well because of Santos' choice.
Santos' decision was supported by replacement Goncalo Ramos' hat trick in a 6-1 win after Ronaldo made it apparent he was disgruntled over being substituted in the previous game against South Korea.
Santos once more started Portugal's match against Morocco, which they unexpectedly lost, leaving Ronaldo on the bench before bringing him on early in the second half. Santos claimed that following his decision, he had no regrets.
"No regrets, in my opinion. Cristiano Ronaldo and I would be the two persons who were the most angry, if we had to choose. Of course we are disappointed, but as players and coaches, that is part of our job. This team, in my opinion, performed admirably against Switzerland. There are no regrets since Cristiano Ronaldo is a wonderful player and he was brought in when we felt it was necessary "Santos stated as cited by the sports portal.