Potential disaster averted as train drivers spot and avoid truck tyres on tracks
6 June, 2023 | Vaishali Sharma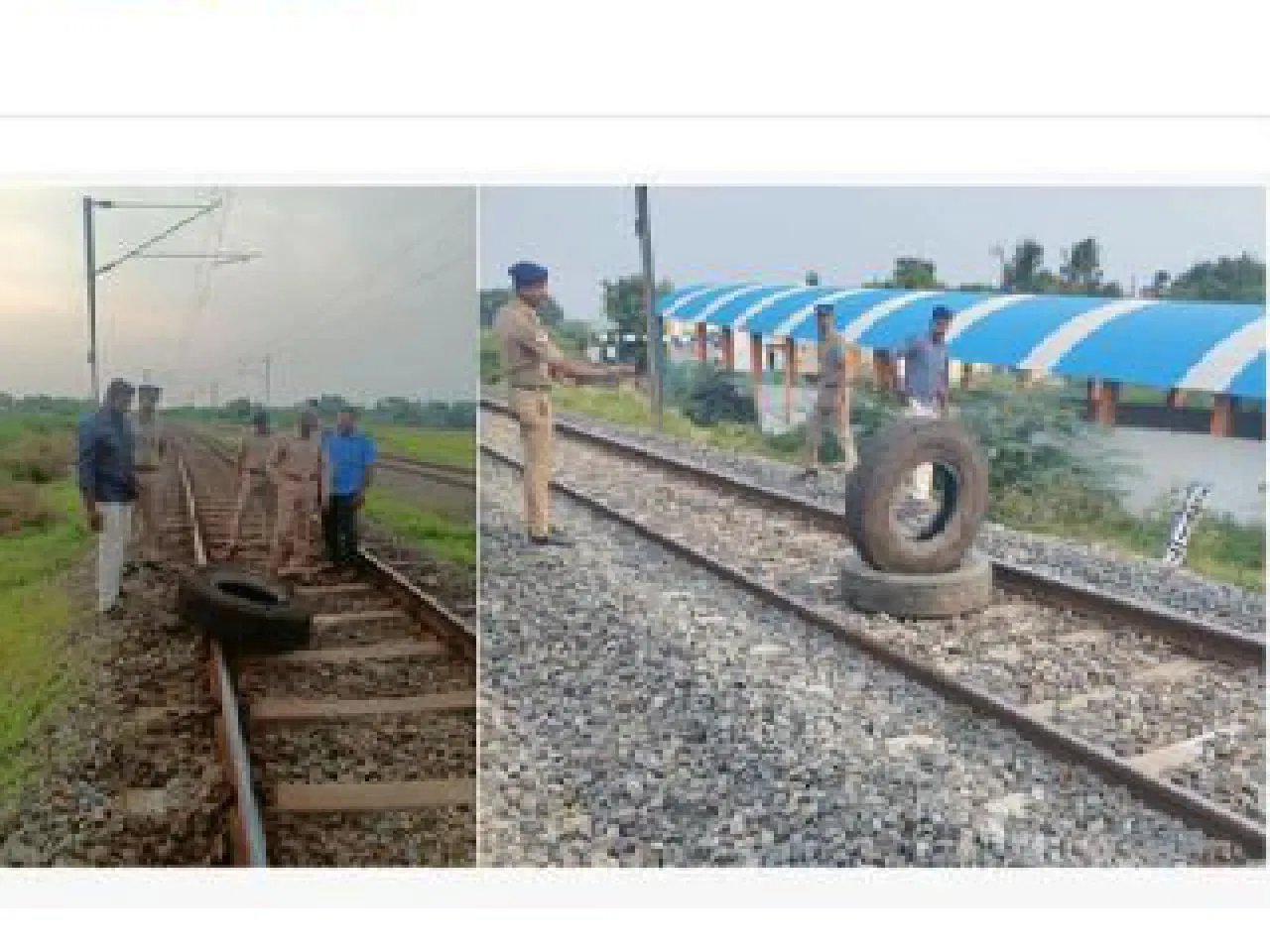 Train drivers prevent disaster by spotting and avoiding truck tyres deliberately placed on tracks. No injuries reported. Investigation underway.
A potentially catastrophic incident was successfully prevented when the train drivers of the Kanyakumari – Chennai Egmore Express noticed two truck tyres placed on the railway tracks and managed to slow down the train during the early hours of Saturday. Despite the locomotive colliding with the tyres, it was moving at a reduced speed, and thankfully, no passengers were harmed, as confirmed by the police.
As per the authorities, the high-speed train reached Trichy at approximately 12:30 am while en route to Chennai. The train was operated by the skilled locomotive pilot, Raghuraman, along with assistant locomotive pilot Vinod. After passing Valadi station around 1:05 am, the vigilant loco pilot spotted a dark object on the tracks and promptly applied the brakes. Upon closer inspection, it was revealed that two large tyres were deliberately placed on top of each other. The locomotive collided with the tyres and came to a halt after a short distance, with one of the tyres becoming entangled with the locomotive. Consequently, the accident caused a disruption in the train's power supply.
The quick-thinking loco pilot immediately notified the officials at the nearby Valadi station about the incident. After necessary repairs were carried out, the train resumed its journey, departing from the station approximately one hour later.
Deputy Superintendent of Police Prabhakaran, Vrudhachalam Inspector Rathinakumar, and the Railway Security Force, led by Assistant Security Commissioner Chinnathurai, promptly arrived at the scene to initiate an investigation. Preliminary findings suggest that unidentified individuals deliberately placed the truck tyres on the tracks with the intention of causing harm or sabotage.
The Railway Police has filed a case in connection with the incident and has formed special teams to apprehend the culprits responsible for this dangerous act.