President Droupadi Murmu Conveys Onam Greetings to the Public
29 August, 2023 | Akshara Tyagi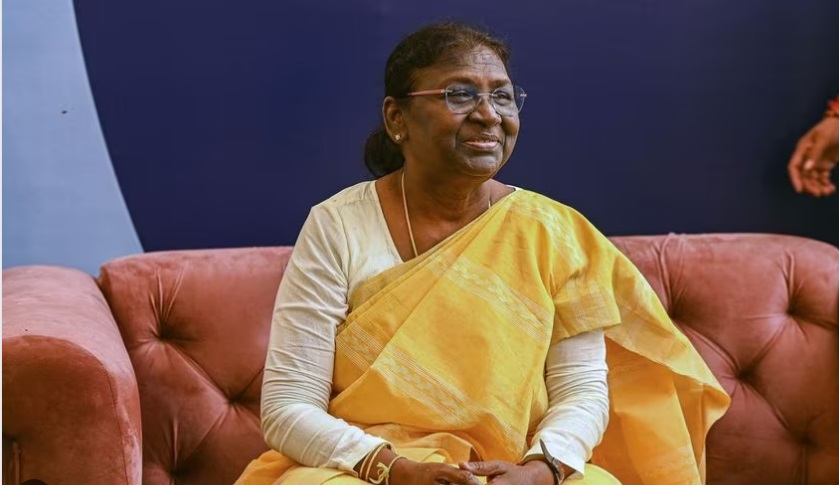 President Droupadi Murmu wished Kerala well for Onam, expressing gratitude to Mother Nature for blessings
On Tuesday, President Droupadi Murmu conveyed well wishes to the people of Kerala for Onam. She remarked that during this auspicious event, we acknowledge our appreciation to Mother Nature for her abundant blessings.
Rashtrapati Bhavan said, "Greetings to all fellow citizens and our brothers and sisters in Kerala on Onam! On this auspicious occasion we express our gratitude to Mother nature for the countless bounties. May this harvest festival usher in prosperity and the spirit of harmony among all"
The ten-day Thiru-Onam or Thiruvonam celebrations, commemorating the return of revered King Mahabali (also known as Maveli), bring an atmosphere of enthusiasm and joy. This lively festival symbolizes Kerala's rich cultural heritage. The 10-day Onam celebrations in Kerala commenced with Atham on August 20, a festival honoring King Mahabali and Vamana.
To welcome Mahabali, people create floral carpets (Pookkalam) at their homes and institutions. Diverse celebrations take place in schools, universities, offices, and other venues. During Onam, individuals commonly attire themselves in traditional kasavu saris and mundu (dhoti), coming together with family and friends to exchange gifts, including new clothing.
Home-cooked unique dishes are shared with others during this time, with the preparation of Onasadya—a special vegetarian feast—being a standout feature of the festivities. Onam falls in the Chingam month, which initiates the Malayalam calendar and marks a harvest celebration.
In Kerala, Onam serves as a remembrance of the exemplary governance led by the daitya monarch Mahabali, a legendary ruler of Kerala. Tradition holds that the devas and gods conspired to end Mahabali's rule due to envy of his popularity and authority. Vamana, incarnated as a dwarf Brahmin, was sent to earth and subjugated Mahabali to the patala (netherworld).
This occasion holds significance for merchants too, with increased spending on purchases and shops offering substantial discounts to attract customers. The festivities in Kerala continue for the next ten days. Women adorned in traditional saris craft floral carpets and gather to sing a renowned song in honor of the occasion.
Also Read: President Joe Biden To Reaffirm US Economic Cooperation, Discuss Russia-Ukraine War At G20: White House
Catch all the Latest Business News, Breaking News Events, and Latest News Updates on NewsX