President Droupadi Murmu is scheduled to visit West Bengal
17 August, 2023 | Shubhi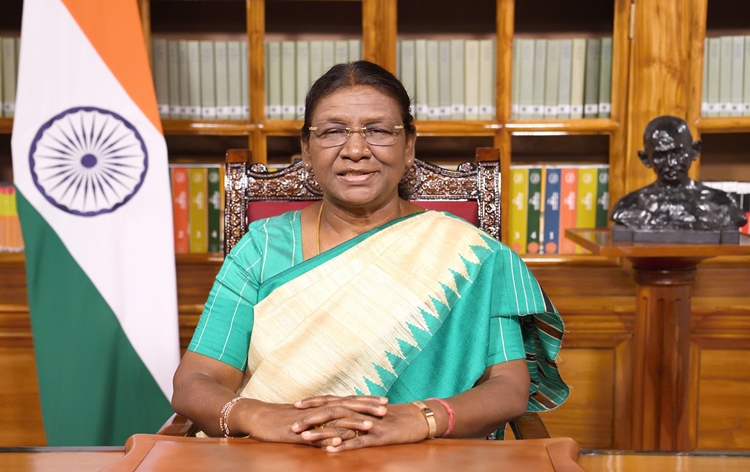 President launches "My Bengal, Addiction Free Bengal" campaign in Kolkata.
The President Droupadi Murmu will launch the "My Bengal, Addiction Free Bengal" campaign during her one-day visit to Kolkata at Raj Bhavan as part of the Brahma Kumaris' "Nasha Mukt Bharat Abhiyan" initiative.
Earlier this year, in March, the President paid her first visit to West Bengal. Upon her arrival at Kolkata's Netaji Subhas Chandra Bose International Airport, the President was then presented with a Guard of Honor.
At Garden Reach Shipbuilders Engineers Limited, she will also be present for the launch of Vindhyagiri, the sixth ship in the Indian Navy's Project 17A.
The sixth of the Project 17A Frigates, Vindhyagiri, is named after a mountain range in Karnataka. With increased stealth features, cutting-edge armaments and sensors, and platform management systems, these warships are the Project 17 Class Frigates (Shivalik Class)'s successors.

It is a technologically upgraded frigate that appropriately honors the outstanding service of her predecessor, the former INS Vindhyagiri, the Leander Class ASW frigate.
"The old Vindhyagiri in its nearly 31 years of service from 08 Jul 81 to11 Jun 12, had witnessed various challenging operations and multinational exercises. The newly christened Vindhyagiri stands as a symbol of India's determination to embrace its rich naval heritage while propelling itself towards a future of indigenous defence capabilities," the Ministry of Defence release said.
Four ships by M/s MDL and three ships by M/s GRSE are now being built as part of Project 17A. MDL and GRSE launched the project's first five ships between 2019 and 2022.
The Indian Navy's Warship Design Bureau, the pioneer organization for all warship design efforts, created the Project 17A ships internally.
Also Read: Imran Khan's appeal against Toshakhana conviction to be heard by IHC next week