Presidential polls result: Droupadi Murmu leads against Yashwant Sinha after end of first round of counting
21 July, 2022 | Pravina Srivastava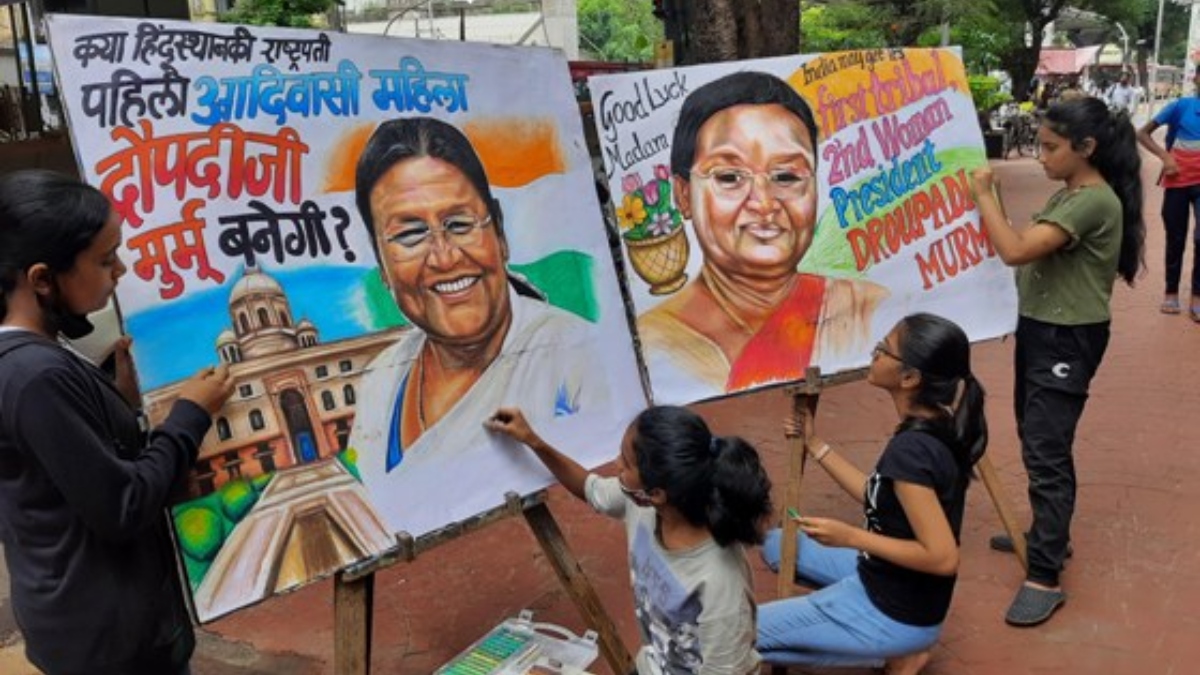 After the first round of vote counting, which began at 11 a.m. today, NDA presidential candidate Droupadi Murmu is ahead of opposition candidate Yashwant Sinha
After the first round of vote counting, which began at 11 a.m. today, NDA presidential candidate Droupadi Murmu is ahead of opposition candidate Yashwant Sinha.
As opposed to Sinha, who received 208 votes worth 1,45,600, Murmu received 540 votes worth 3,78,000. "Droupadi Murmu received 540 votes with value of 3,78,000, while Yashwant Sinha received 208 votes with value of 1,45,600. There were 15 invalid votes in total. Please wait for the upcoming statement since they are data for Parliament (votes)" said Rajya Sabha's Secretary General, PC Mody.
Notably, the festivities got underway at the SLS (Shyam, Laxman & Sipun) Memorial Residential School in Pahadpur, Odisha, which was established by Murmu in honour of her late husband and two kids.
The results will determine who would succeed current President Ram Nath Kovind as the nation's fifteenth President.
The counting is currently taking place in Room 63 of Parliament House, and the results will be announced right away. The immediate vicinity of Room Number 63 has been designated as a "quiet zone" and a sanitised area.
Only those with valid passes, including counting officers, staff members assigned to assist the Rajya Sabha Secretary General, candidates and one authorised representative for each candidate, election commission observers, and media representatives, are permitted entry inside the counting hall.
The election's returning officer is PC Mody, secretary general of the Rajya Sabha.