Protests for Aarey, Goregaon against building of metro car shed in forest
10 July, 2022 | Pravina Srivastava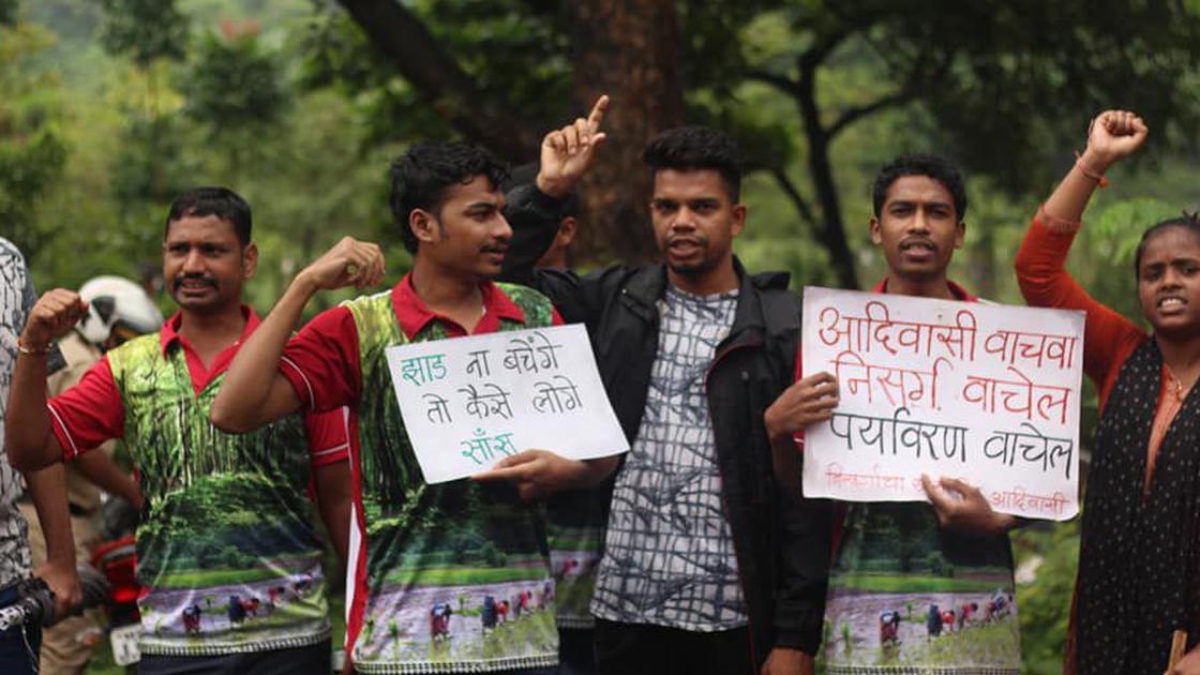 The decision by the Eknath Shinde government to resume building metro car sheds in the Aarey colony forest sparked protests on Sunday
The decision by the Eknath Shinde government to resume building metro car sheds in the Aarey colony forest sparked protests on Sunday in Mumbai from residents who felt the project was being developed at the expense of the forest.
The 1,800-acre Aarey forest is referred to be the "green lung" of the city.
The state administration instructed the Advocate General to have the metro car shed erected in Mumbai's Aarey neighbourhood itself not long after BJP leader Devendra Fadnavis and new Maharashtra Chief Minister Eknath Shinde were sworn in.
Aaditya Thakeray, a leader of the Shiv Sena, joined the demonstration on Sunday and said that it was a struggle for Mumbai and its forest life.
"We had designated 808 acres of land as woods under our authority. To defend our ethnic people, we battled for the trees. No trees were uprooted while we were here "said he.
The government can afford to construct sheds in Kanjurmarg, according to the argument because metro vehicles undergo repair every three to four months rather than every evening.
He said that if shelters were constructed in Kanjurmarg, the forest life, tribal culture, and resources would all be protected.
He said, "Any resentment the Maharashtra government may have toward us should not be directed upon the city. With climate change upon us, it is important to conserve the ecosystem and the jungles. We had suggested converting the structure into a zoo for the jungle's animals."
Aarey metro project, which has been re-proposed and has been a contentious topic in the city for years, was recommended to be scrapped earlier on July 3 by Aaditya Thackeray.