Karnataka elections: PM Modi to hold two road shows, 6 public meetings this weekend
27 April, 2023 | Anupam Shrivastav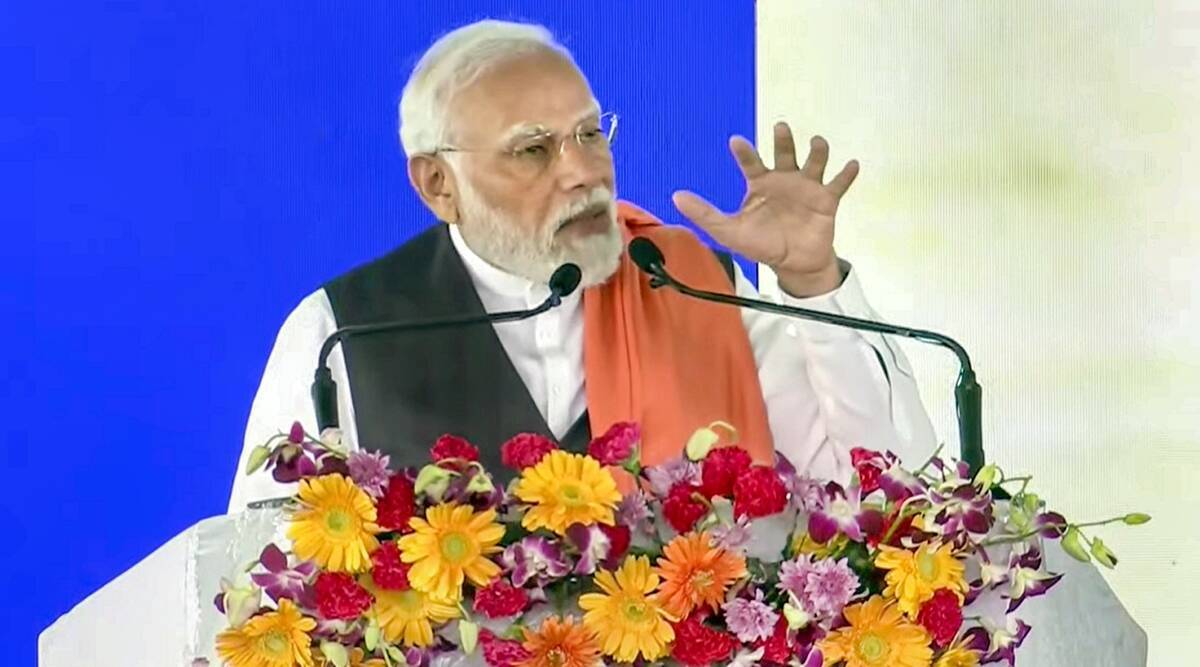 PM Modi will be holding huge roadshows and public gatherings in Karnataka for upcoming elections.
Prime Minister Narendra Modi is scheduled to host two big roadshows and six public meetings this weekend, sources said on Thursday, bolstering the Bharatiya Janata Party's electoral campaign in poll-bound Karnataka.
On April 29 and 30, the Prime Minister will visit Karnataka, holding huge roadshows in Bengaluru on the first day "This roadshow will be of nearly 10 km in length in which three assembly constituencies of Bangalore North will be covered in nearly 45 minutes," the reports said.
He will also hold public meetings throughout the state, including one in Kolar on April 30. "The second public meeting is being organized at Channapatan in the afternoon, the third public meeting will be held in Belur at 5.00 pm. After this, a road show may be held in Mysore city also," sources said.
PM Modi to hold several public meetings during tight schedule
As per reports, Prime Minister Narendra Modi's big roadshow will begin on April 29 at around 6 p.m. "The roadshow will be held from Nice Road Junction to Sumanahalli Junction on Magadi Road in Bengaluru. After this roadshow, he may stay in the city that night. He will hold public meetings in Humnabad, Vijayapura and Kudachi before holding a roadshow in Bengaluru on April 29," sources suggested.
"On April 30, PM Modi will address public meetings organized in Kolar, Channapatna and Mysore districts. After this, on May 2, PM Narendra Modi will campaign in Chitradurga, Vijayanagar, Sindhanur and Kalaburagi. On May 3, he will campaign for BJP candidates in Moodbidire, Karwar and Kittur," they added.
Following in the footsteps of Gujarat's Ahmedabad, the party has decided to organise a huge roadshow of Prime Minister Narendra Modi in the Karnataka Legislative Assembly in order to assure the party's candidates' victory.
Along with these roadshows, the BJP is also planning two or three more additional roadshows in the state.
Throughout the Gujarat Assembly elections last year, Prime Minister Narendra Modi had the largest-ever roadshow in Ahmedabad, covering approximately 50 kilometres across 19 assembly constituencies.
The task for the Bharatiya Janata Party in Karnataka is to retain power, towards which party president JP Nadda and Home Minister Amit Shah have begun their election campaigns.
Furthermore, Karnataka is the lone southern state ruled by the BJP.
"The Karnataka elections are also being considered as the semi-finals of the 2024 Lok Sabha elections. That's why BJP is showing more focus on Karnataka than any other state," sources told the media.
The BJP is racing for another term in the state and has expressed optimism in regaining full power.
Karnataka will vote on May 10, and the results will be announced on May 13.