Punjab police brings Amritpal's close aide Papalpreet Singh to Amritsar airport
11 April, 2023 | Amish Mahajan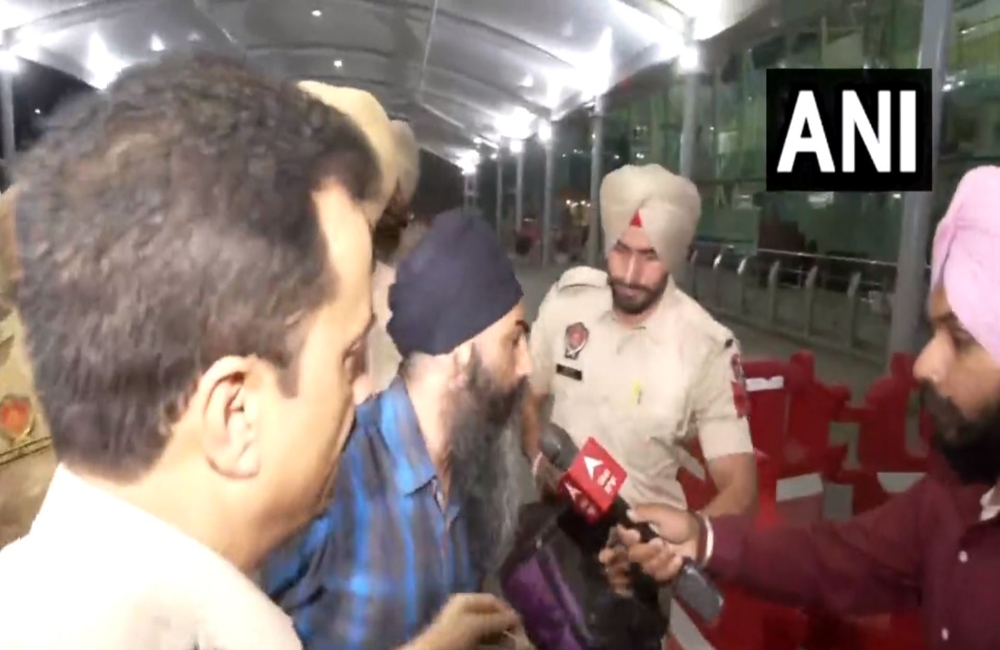 Papalpreet Singh, a close aide of fugitive Khalistan sympathiser Amritpal Singh, was brought to Amritsar airport in the wee hours of Tuesday.
Punjab Police took Pappalpreet Singh, a close aide of Khalistani supporter Amritpal Singh, to Amritsar Airport in the early hours. He was arrested on Monday from the Kathunangal area of Amritsar. Police said Pappalpreet Singh was arrested under the National Security Act (NSA). He was absconding in many other cases as well. Sources say that the police have shifted him to Dibrugarh jail. Earlier, the accused who the Punjab Police arrested have also been shifted to Assam.
Pappalpreet Singh is said to be the right hand of Amritpal. He was constantly being seen with Amritpal like a shadow. It is being told that he stayed with Amritpal from March 18 to March 28 after absconding. After this, he separated from Amritpal. Both were seen together in many videos. Some CCTV footage was also attached with the police in which Amritpal and Pappalpreet Singh were seen together. Once both of them narrowly escaped being caught by the police.
The Punjab Police had earlier raised doubts about Amritpal entering the Delhi border in a vehicle other than a bus. After the input, Delhi Police has come on alert mode and is trying to keep a tab on Amritpal's activities.
Amritpal has been absconding since March 18. The Punjab Police are continuously raiding in search of him. About three weeks ago, Amritpal's supporters stormed the Ajnala police station in Amritsar on February 23, demanding the release of his close aide Lovepreet Toofan.