Putin declares martial law in annexed regions of Ukraine
20 October, 2022 | Pravina Srivastava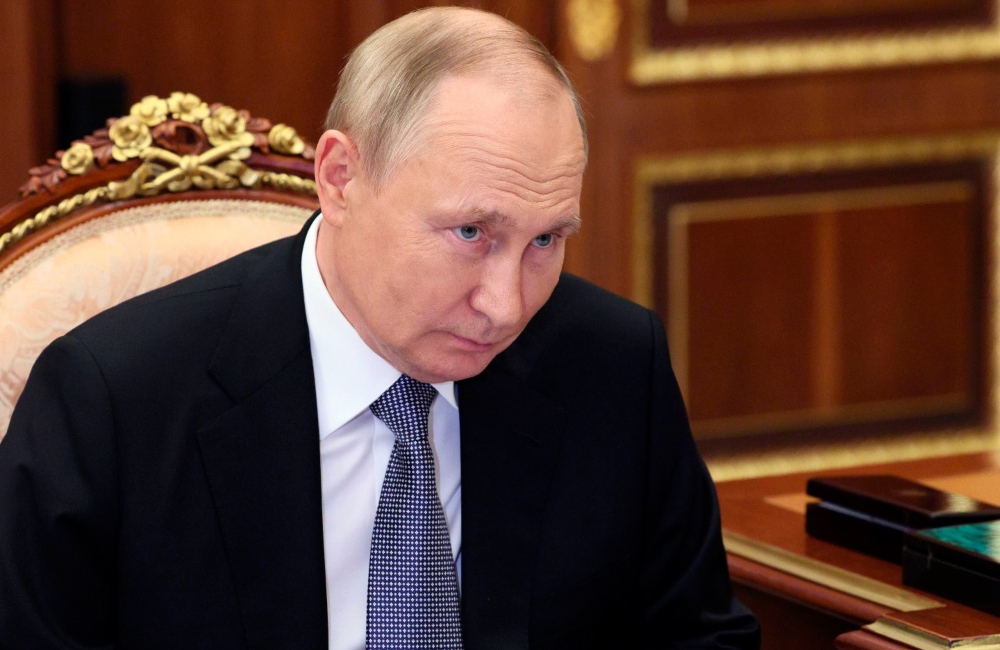 Putin on Wednesday declared the imposition of martial law in four regions of Ukraine
Russian President Vladimir Putin on Wednesday declared the imposition of martial law in four regions of Ukraine seized by Russia last month. According to media reports, Putin made these remarks at the Security Council meeting.
Donetsk, Luhansk, Kherson, and Zaporizhzhia are the four territories that Russia now occupies. . During a televised speech, Putin stated, "Let me remind you that martial law was in force in the Donetsk People's Republic, the Luhansk People's Republic, as well as in the Kherson and Zaporizhzhia areas, before joining Russia."
He said that a declaration of martial law in these four areas of the Russian Federation has been submitted publicly and would be promptly forwarded to the Federation Council. "Now we need to codify this regime within the framework of Russian laws," he said.
Amid widespread outcry, the Russian authorities in the annexation zones began transferring residents in large numbers on Wednesday morning.
The annexation of the four Ukrainian provinces of Donetsk, Luhansk, Kherson, and Zaporizhia by Russia has raised fears around the world that Moscow may use nuclear weapons.
Further Putin quoted "this is the desire of millions of people" as an argument to officially annex Donetsk, Luhansk, Kherson, and Zaporizhia.
According to Putin, those living in the four annexing areas will now be " Russian citizens for life".
Widespread condemnation of Russia's annexation has come from all across the world. Meanwhile, United States also stated that Russia will pay a "swift and terrible consequence".
According to US Secretary of State Antony Blinken, United States, "unequivocally opposes Russia's deceitful effort to modify Ukraine's internationally recognised boundaries."
After Putin's official declaration of annexation, western officials denounced the annexation by calling it "illegal," and pledged that they would "never recognise" the aforementioned four territories.