A Glimpse Into The India Art Fair 2023
20 February, 2023 | Asawari Jindal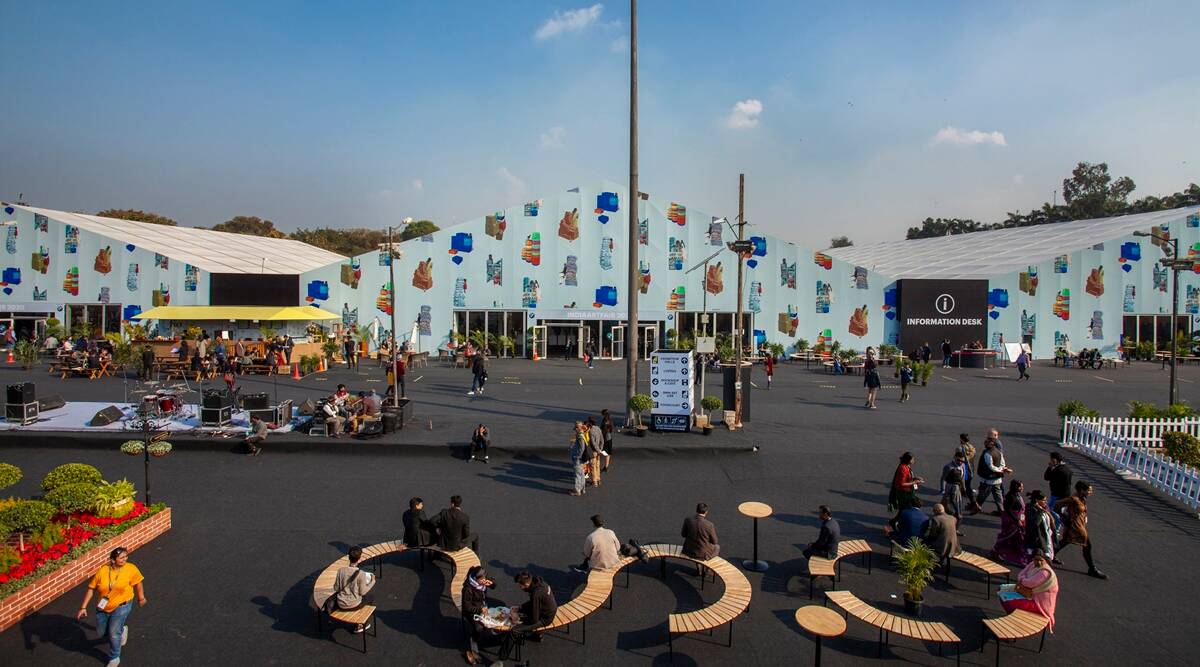 NewsX presents a glimpse of the 14th edition of the India Art Fair 2023
An enthrallingly wide repertoire of Art Displays were presented at the 14th edition of the India Art Fair, held from 9-12 February at NSIC Exhibition Grounds, New Delhi. Spread across a 12,000 square meter venue, this mega event comprised of over 80 exhibitors from India and selected International participation. Eclecticism was seen through displays ranging from the olde world charm of Raja Ravi Varma, to the iconic M.F. Hussain to the world renowned Anish Kapoor, to technology generated imagery of Digital Art and NFTs.
NewsX spoke to the Director of the India Art Fair, Ms. Jaya Asokan, the owner of the Dhoomimal Art Gallery Mr. Uday Jain and a young and budding artist Viraj Khanna to get a flavour of the India Art Fair as well as understand their personal journey's into the world of art.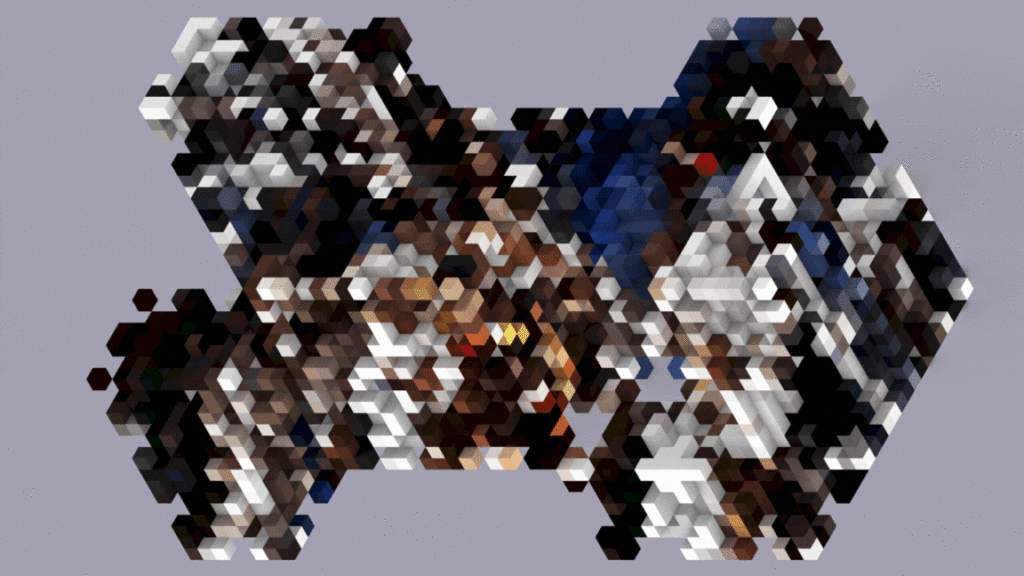 An Installation "Computational Convergence" by Karthik Dondeti, Pixelkar, Aranya and Kala, presented the cutting-edge intersection of art and technology. Enjoying the freedom that contemporary art allows in using diverse and non-formal media for the artistic communication, Computational Art was skilfully employed "with an emphasis on fx(hash) on the Tezos blockchain" by these four young digital artists in their generative NFT collections. In a project supported by Tezos India, each of the four artists presented 800 editions of digital generative art, creating an installation offered "3,200 unique algorithmically generated masterpieces that can be freely collected via smartphone by fair visitors". What particularly enamoured the viewers was the interactive nature of the installation.
Pride of place was taken by the Indian born, world renowned artist Anish Kapoor's work, brought to the India Art Fair by Galleria Continua, which has its presence in many European countries. Anish Kapoor's reflective large circular sculpture caught varying lights and changing images of the people and surroundings. Gallery Continua also displayed "Camino" by the Cuban artist Osvaldo González – a large-scale installation, made entirely out of adhesive tape and light, creating a fascinating atmosphere, transporting the viewer to "somewhere between the everyday and the extraordinary"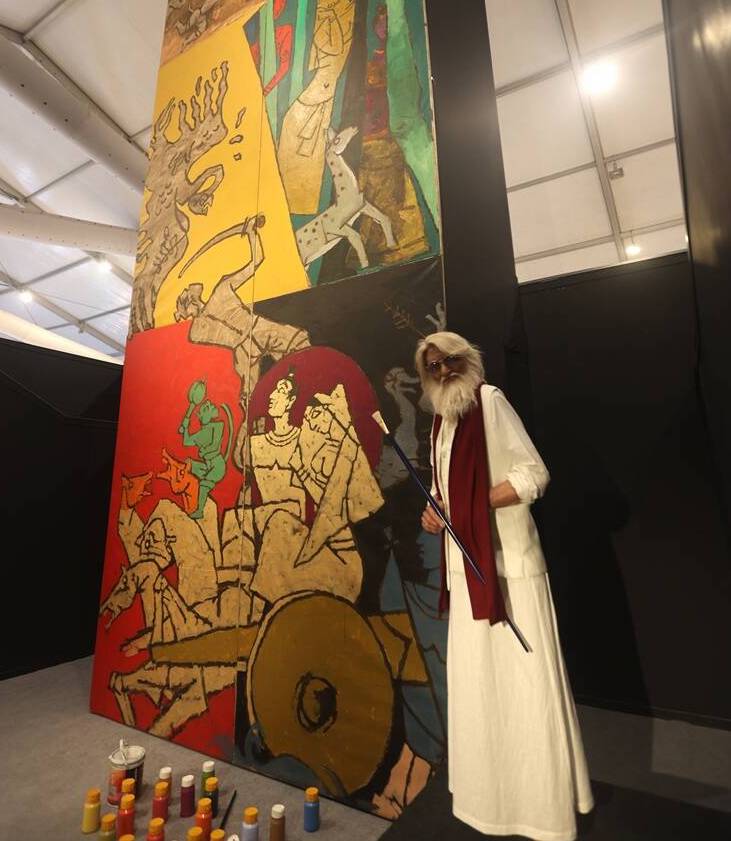 Several canvases laced together formed one exceptionally tall painting by the iconic M.F. Hussain. Ingeniously displayed accompanied by a life size and highly realistic sculpture of the artist holding a brush and paint jars in the foreground, this installation had people lining up in hordes for a viewing. One had to ascend a platform at a higher level to best view the work.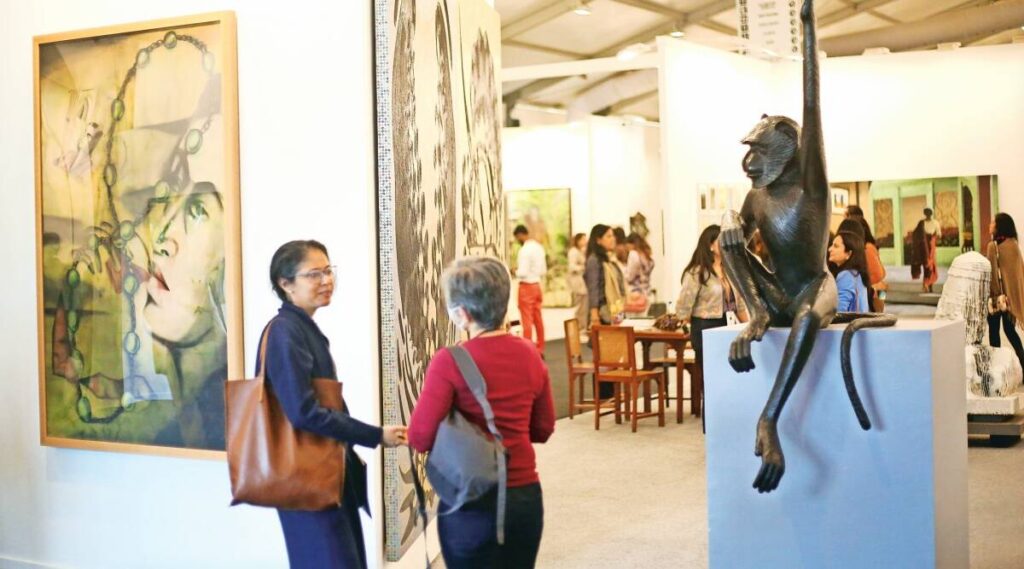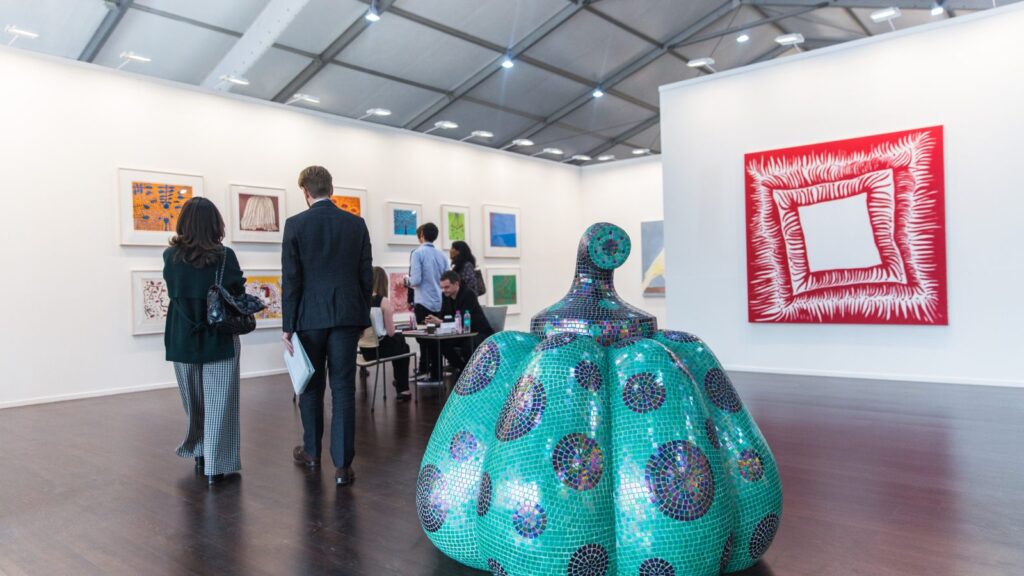 Some of the prominent Art Galleries that participated in the Fair were Dhoomimal Art Gallery, Art Heritage, Kiran Nadar Museum of Art and Gallery Espace. Several Galleries from abroad too displayed their collections such as AICON, New York and Mark Straus, from New York. Diversity was seen through booths by Kochi Biennale foundation and Delhi Crafts Council. An unprecedented number of viewers vouched that Contemporary Art has garnered interest in the masses and has become an important source of learning and entertainment.