AAP MP Raghav Chadha Seeks Stringent Punishment for Perpetrators of Sacrilege
20 December, 2022 | Pranay Lad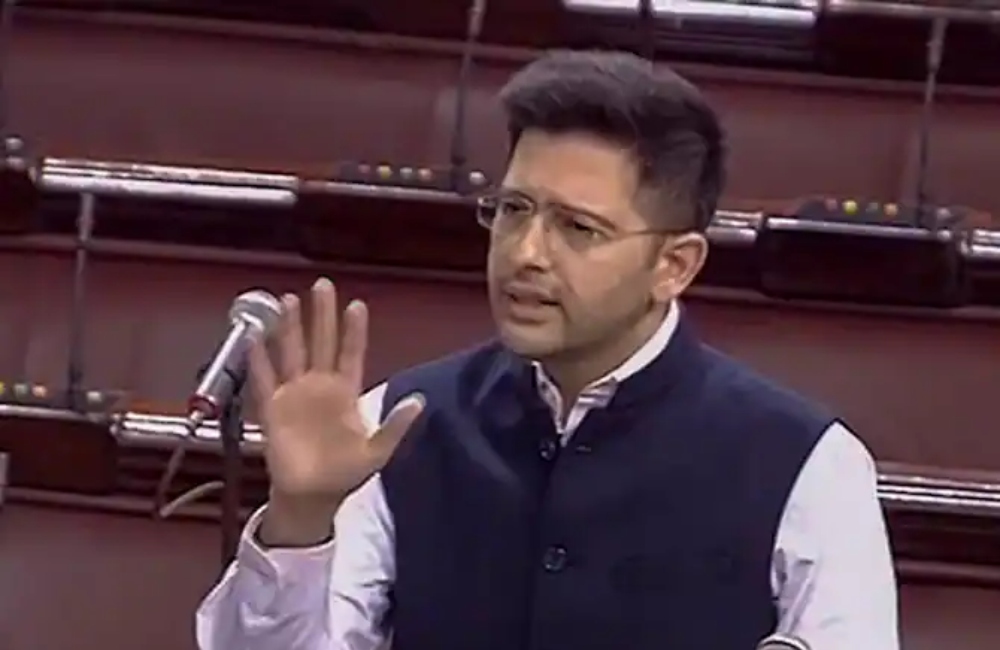 AAP leader Raghav Chadha moved a Suspension of Business Notice under Rule 267 in the Parliament on Tuesday in order to draw attention to the rising number of sacrilegious acts in Punjab
Aam Aadmi Party (AAP) leader Raghav Chadha moved a Suspension of Business Notice pursuant to Rule 267 in the Parliament on Tuesday, highlighting the rise in sacrilegious occurrences in Punjab.
Chadha stated in his multilingual letter to the Chairman that Punjabis all over the world are upset due to the rise in sacrilege incidences. Such an insult on the sacred text Guru Granth Sahib cannot be accepted, he continued.
He went on to rehash the episodes from 2015, including the burning of the Shrimad Bhagwat Geeta in Ludhiana and the Guru Granth Sahib in Bargari, and he said that more instances of contempt for sacred texts are emerging.
"The punishments imposed for such crimes under sections 295 and 295A of the Indian Penal Code are so low that the spirits of the ones responsible for it have become higher," he claimed, noting the necessity to enact legislation that metes out the worst penalties to such offenders.
Amit Shah, the Union Home Minister, was contacted by Punjab Chief Minister Bhagwant Mann earlier on December 9 to request government assistance in obtaining presidential assent for two significant pending state bills that call for harsher punishment for those who commit the serious crime of sacrilege.
The Chief Minister stated that the sacrilege of sacred books is a significant issue in the state when he visited Amit Shah in his office. According to a news release from the Punjab CMO dated December 9, the Indian Penal Code's existing provisions of Sections 295 and 295-A for the desecration of Holy Books have been deemed to be insufficient in this context.
On that day, Bhagwant Mann informed the Union Home Minister that the Punjab Vidhan Sabha had approved the Indian Penal Code (Punjab Amendment) Bill, 2018 and the Code of Criminal Procedure (Punjab Amendment) Bill 2018, both of which provide for punishments of up to life in prison for harm, damage, or sacrilege to the Sri Guru Granth Sahib, Srimad Bhagwat Gita, Holy Quran, and Holy Bible with the intent to offend people.