"Rahul Gandhi taking classes on China from Chinese ambassador," says EAM Jaishankar
7 May, 2023 | Pragati Singh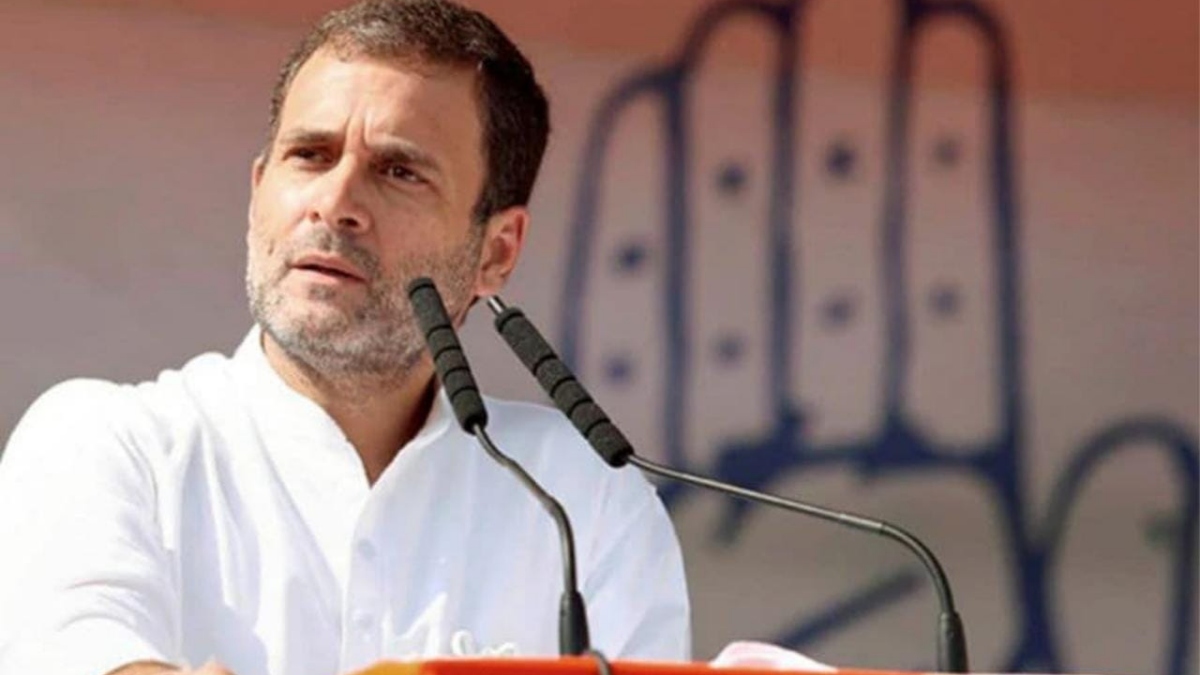 Jaishankar has criticised Rahul Gandhi for remarks he made about China.
Rahul Gandhi, the leader of the Congress, was mocked by External Affairs Minister S Jaishankar on Saturday, who claimed that Gandhi was learning about China from the Chinese ambassador. In response to Rahul Gandhi's criticism of the Prime Minister Narendra Modi government's handling of relations with China, he said, "I would have offered to take classes on China from Rahul Gandhi but I discovered he was taking classes on China from the Chinese ambassador." Jaishankar made reference to Rahul Gandhi's meeting with the Chinese ambassador to India during the Doklam crisis. He attacked the government, alleging that China's salami-slicing had caused the loss of new territory.
"I know everything in politics is political. I accept that. But I think on certain issues, we have a collective responsibility to at least behave in a way that we do not weaken our (India's) collective position abroad to do what we have seen in the last three years in China," Jaishankar said, adding, "often very misleading narratives are put in."
Jaishankar also hit out at misleading narratives and misrepresentations, adding, "We had, for example…a bridge which the Chinese were building on Pangong Tso. Now, the reality was that the particular area first Chinese came in 1959, and then they occupied it in 1962. But that's not the way it was put across. This happened in the case of some of the so-called model villages as well, that they were built on areas that we lost in 62 or before 62. Now, I don't believe you will very rarely hear me say 1962, that shouldn't have happened, or you are wrong, or you are responsible. What has happened has happened. It's our collective, I would say failure or responsibility. I do not necessarily attribute political colouring to it. I would like to see is actually a serious China conversation. I'm prepared to accept that there are different viewpoints on that, but if you reduce it to kind of slanging match, what can I say after that?"
Jaishankar has previously criticised Rahul Gandhi for remarks he made about China. Rahul Gandhi was criticised by Jaishankar earlier in March while he was addressing the India Today Conclave in New Delhi.
"When Panda huggers try to be China hawks… it doesn't fly," the minister said, adding, "He [Rahul Gandhi] speaks admiringly about the Belt and Road Initiative (BRI). He compares, very poetically, I must say, the BRI with the Yellow River in China gushing forward. The BRI goes through Pakistan-occupied Kashmir. It violates our national integrity and sovereignty. He doesn't have a word to say about it," Jaishankar said at the Conclave.
Jaishankar also dealt with India-Iran relations and Chabahar port, he said, "Port in Iran very important for us…It has been difficult, Iran has been under sanctions, but we have made steady progress…" He said that India is pushing hard for Chabahar port because "unless something miraculous changes in Pakistan, which I don't expect, I will have to find a way around that to develop access to central Asia."
Speaking about his interaction with Pakistan Foreign Minister Bilawal Bhutto Zardari at the Shanghai Cooperation Organisation Foreign Ministers' meeting in Goa, he said, "If I have a good guest, I am a good host…"
He also dealt with Bhutto's India media engagement raking several issues barring SCO and said, "Pakistan conducts terrorism and asserts its right to do terrorism…," pointing out how SAARC has a member – Pakistan that doesn't "follow basic rules international relations…" supporting terror and blocking connectivity.
"Not in our interest to be locked into perpetual hostility with Pakistan, nobody wants that….somewhere we have to draw and stand by our red lines…" said EAM Jaishankar, adding, "If neighbour attacks my city…I don't think it should be business as usual."