Rahul Gandhi, billionaire investor George Soros speak 'same language', says Nadda
17 March, 2023 | Pragati Singh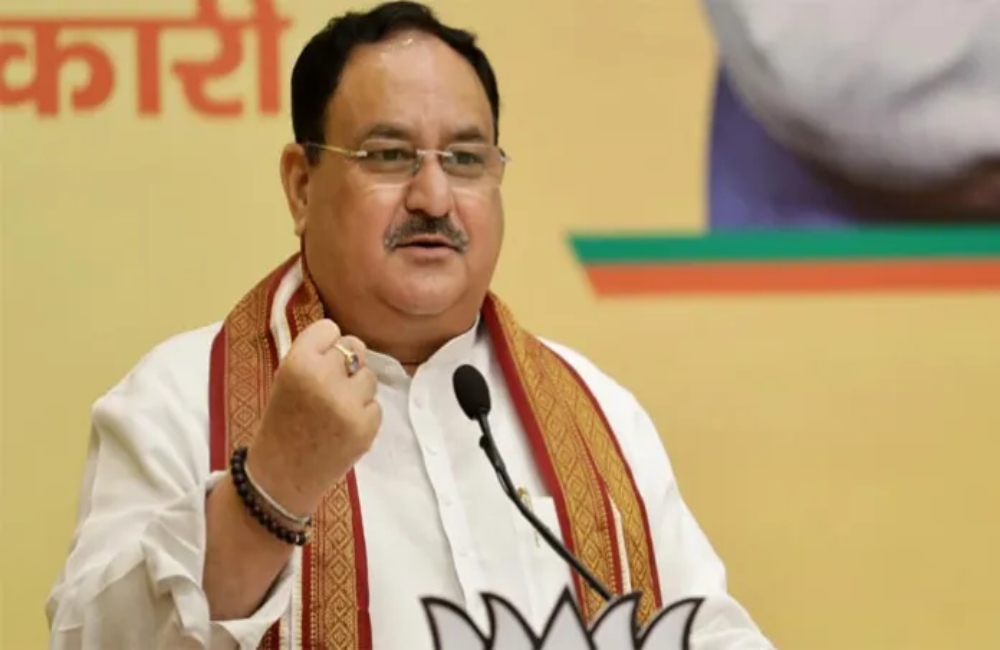 This is a very serious matter in independent India's history.
Slamming Rahul Gandhi over his remarks regarding Democracy in India while speaking in the UK, Bharatiya Janata Party (BJP) President JP Nadda on Friday drew a link between the Congress leader and Billionaire investor George Soros and said that both of them spoke the same "language".
"Why do George Soros and Rahul Gandhi speak the same language? Why do Pakistan and Congress speak similarly?" Nadda questioned in a video message.
Lauding PM Modi's governance and the international acclaim, Nadda said, "Italian PM has called PM Modi 'the most lovable' PM. From World Bank to IMF, all are appreciating development in India."
He added, "German Chancellor has said India's development is incredible. Japan, Australia, UAE, and Saudi Arabia are appreciating PM Modi's leadership for India. But Rahul Gandhi, you are disrespecting the nation."
The BJP National President went on to say that India is the birthplace of democracy. No power in the world, he stressed, can undermine India's democratic legacy.
"Today, no one listens to your party in the country, and the public does not trust you. This is the reason why your party has been nearly wiped off," he further said.
Nadda, who emphasised that the Wayanad MP should apologise for his words, stated that in India's history since independence, no leader has ever urged to foreign forces to act against the Indian government, even in the most difficult times.
"This is a very serious matter in independent India's history," he stressed. Terming Gandhi's remark as an attack on India's sovereignty, Nadda said, "I want to ask Rahul Gandhi what are his intentions behind urging Europe and America to interfere in India's domestic matters." Nadda questioned, "what is your intention when you demand the intervention of another country in the internal matters of India?"
Launching a scathing attack on the Wayanad MP, Nadda said, "It's unfortunate that the Congress party is indulging in anti-national activities. After being repeatedly rejected by the nation, Rahul Gandhi has now become a permanent part of this anti-nationalist toolkit," Nadda told ANI.
The BJP president added, "At a time when India is becoming the 5th largest economy in the world and G20 meetings are being held here, Rahul Gandhi on foreign soil is insulting the nation and the Parliament."
However, the stalemate in Parliament remained for the fourth consecutive day on Thursday, with both the ruling BJP and opposition parties adhering to their positions. The BJP demanded an apology from Rahul Gandhi for his remarks in the United Kingdom, while the opposition urged for a joint parliamentary committee investigation into the report by US short-seller Hindenburg Research against the Adani Company.
Congress leader Rahul Gandhi, while addressing a lecture at Cambridge University in London recently, said, "Everybody knows and it's been in the news a lot that Indian democracy is under pressure and under attack. I am an Opposition leader in India, we are navigating that (Opposition) space."