Manipur: Rahul Gandhi travels to relief camps, meets like-minded leaders in Imphal
30 June, 2023 | Srishti Ruchandani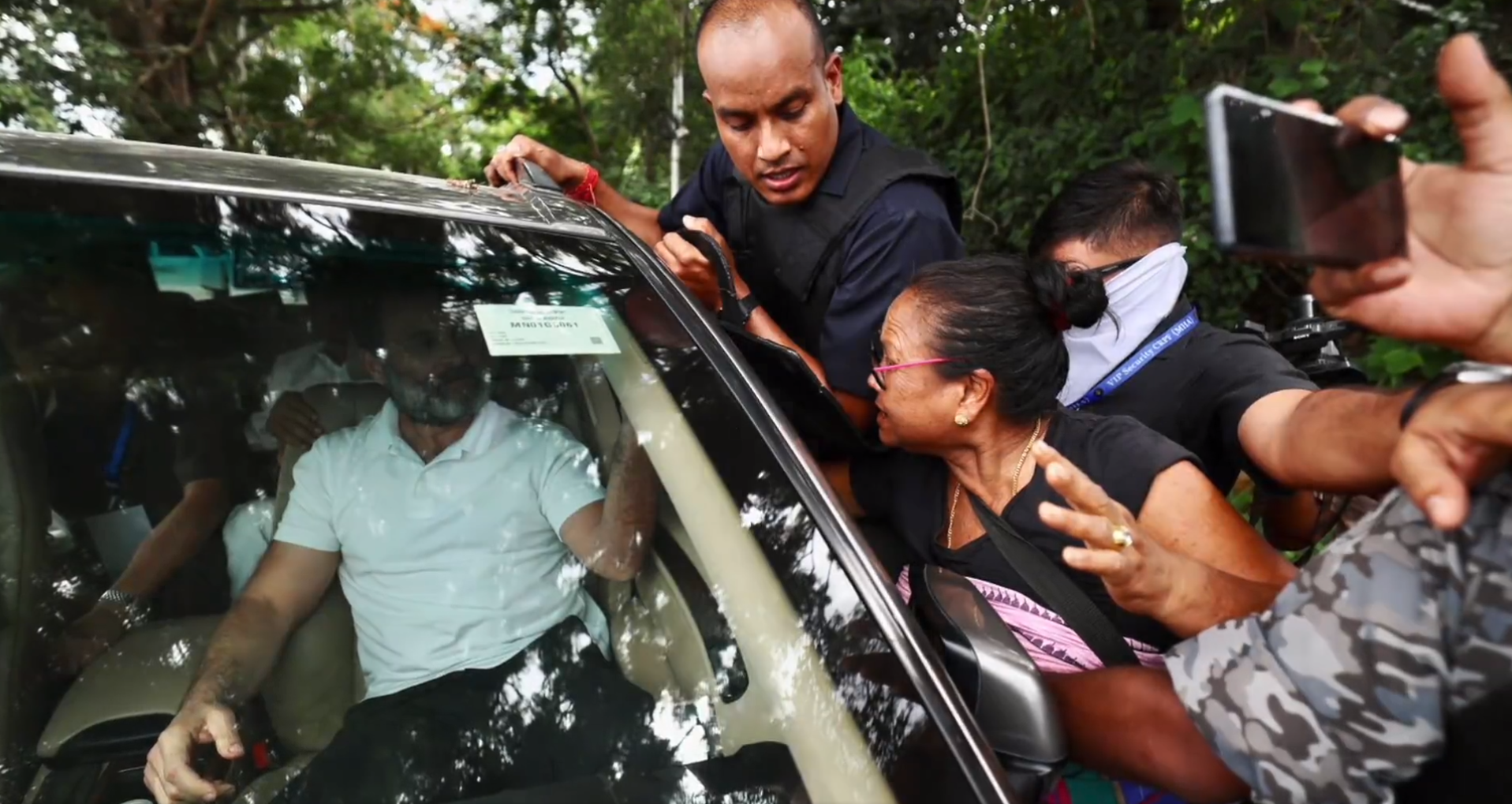 The Congress leader is on a two-day visit to Manipur to bring a healing touch to local communities.
Congress leader Rahul Gandhi, arrived in Manipur's Moirang on Friday to meet with those impacted by the violence in the state during his two-day tour. In Imphal, he will also meet 10 other party leaders who share his views and representatives of civil society organisations.
After returning to Imphal, the Congress leader would also meet with ten other like-minded party officials, leaders of the United Naga Council (UNC), and representatives of civil society organisations, according to Manipur Congress President Keisham Meghachandra.
"Rahul Gandhi will meet all the affected families and visit the relief camps in Moirang. After that, he will be back in Imphal. At Imphal Hotel he will meet civil society organisation leaders, United Naga Council's leaders, 10 like-minded political parties and women leaders. He is here only for peace," Manipur Congress President Meghachandra stated.
On the first day of his two-day visit to the ethnically violent state of Manipur on Thursday, the Congress leader met with victims of the violence in Churachandpur.
In a previous tweet, Rahul Gandhi stated that peace must be the primary goal and that Manipur needs to heal.
"I came to listen to all my brothers and sisters of Manipur. People of all communities are very welcoming and loving. It's very unfortunate that the government is stopping me. Manipur needs healing. Peace has to be our only priority," Meghachandra said.
Rahul Gandhi, who arrived in Imphal on Thursday, was stopped from travelling to Churachandpur by local police, so he returned to the state capital. The Congress leader might go by plane, according to the police, who claimed that it had been done for "security" reasons.
About 20 miles from Imphal, at a checkpoint close to Bishnupur, the convoy of the Congress leader was halted.