Rahul Gandhi meets Siddaramaiah at Sonia's residence, decision on Next K'taka CM soon
17 May, 2023 | Anupam Shrivastav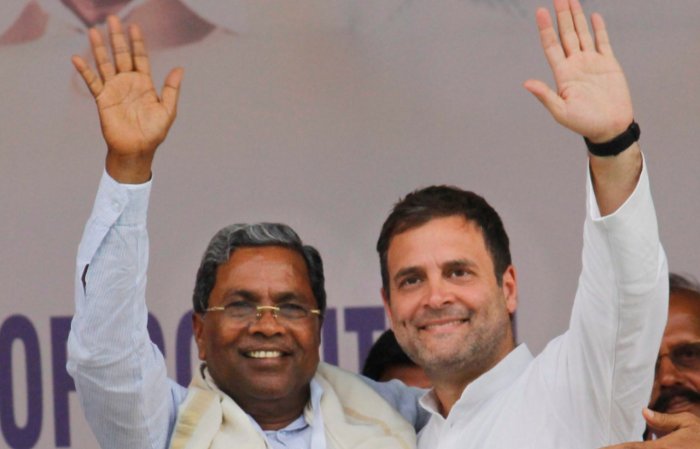 Siddaramaiah meets Congress leader Rahul Gandhi amid speculations about his candidacy for the post of Karnataka CM.
Veteran leader Siddaramaiah was spotted arriving at 10 Janpath in the nation's capital on Wednesday to meet with party leader Rahul Gandhi as Congress prepares to pick the next chief minister of Karnataka following the party's victory in the State assembly elections.
Later on in the day, Rahul Gandhi will also have a meeting with DK Shivakumar of the Karnataka Pradesh Congress Committee. Mallikarjun Kharge, the leader of the Congress, has met with every state stakeholder. On Tuesday, Rahul Gandhi and Kharge met to talk about forming the government in the southern state.
Kharge to take a final call after consulting with Rahul Gandhi and Sonia Gandhi
Sources claim that Mallikarjun Kharge will take the final call in the end after talking with Sonia Gandhi, chair of the UPA, and Rahul Gandhi, the former leader of the party. Mallikarjun Kharge, the president of the Congress, met with DK Shivakumar and Siddaramaiah earlier on Tuesday in New Delhi.
Along with his son Yatindra, MLAs Zameer Ahmad, Bhyrati Suresh, and senior leader KJ George, Siddaramaiah visited Kharge's home.
Rahul Gandhi, the top Congress leader, met with Mallikarjun Kharge, the party's president, on Tuesday. Kharge will decide after reviewing the report from the Congress' central observers, which was turned in on Monday.
Assembly election results were announced on Saturday, and the newly appointed Congress MLAs gave Kharge permission to make a decision on Sunday. Shivakumar and former Karnataka Chief Minister Siddaramaiah arrived in Delhi when the action moved there.
In the recently concluded election for the 224-member Karnataka assembly, the Congress won 135 seats.