There Is Pro-Incumbency in Gujarat: Rajnath on BJP Leading in Assembly Polls
8 December, 2022 | Pranay Lad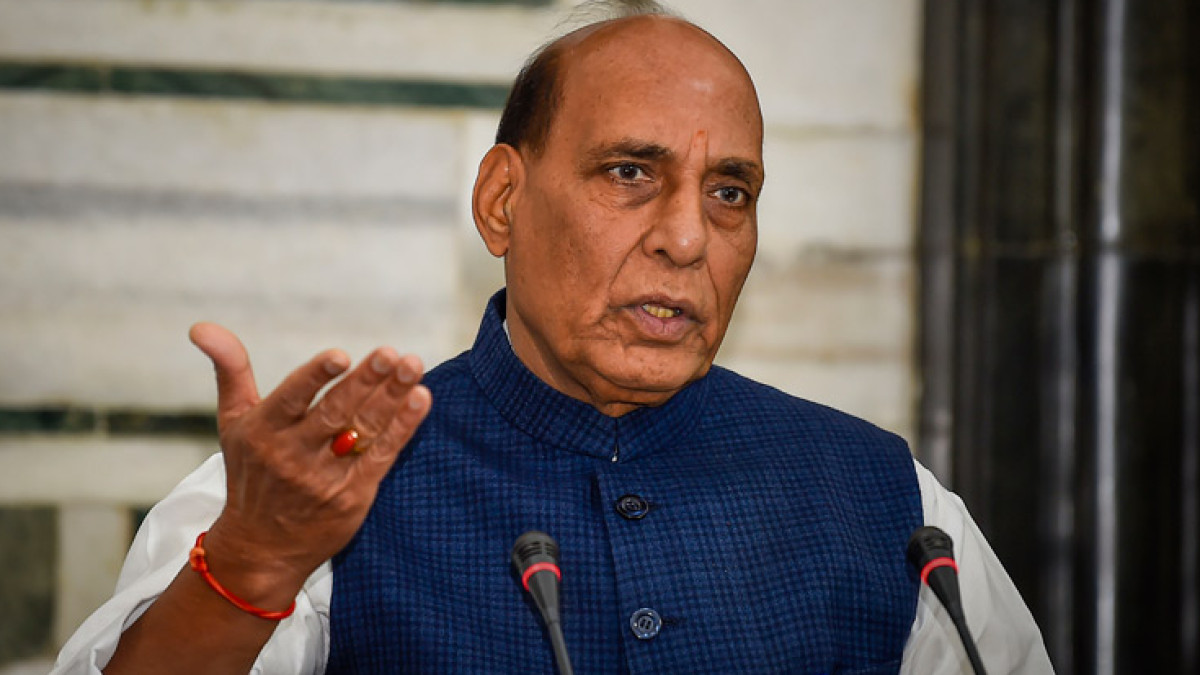 Defence Minister and former party president Rajnath Singh on Thursday said that there is pro-incumbency in the coastal state.
Even though the BJP has been in power in Gujarat for close to 30 years, new trends indicate that the party will have a sizable lead in the assembly elections. Rajnath Singh, the former party president and current defence minister, claimed on Thursday that there is pro-incumbency in the coastal state.
"Gujarat has an incumbency-friendly culture. Gujaratis have great faith in Prime Minister Narendra Modi, hence we are setting a new record there "As the BJP demonstrated a significant advantage in the western state, Rajnath Singh told reporters there. The Bharatiya Janata Party is leading on 149 of the total 182 seats, according to trends emerging from the vote counting that began at 8 am, while the Congress is far behind with only 18 seats. The majority mark is 92 seats.
The third-placed Aam Aadmi Party (AAP), led by Arvind Kejriwal, is in the lead with eight seats. On three seats, the Independents are also in the lead.

According to information released by the Election Commission up until 10:45 am, the BJP maintained its top position from the start.
Gujarat had two-phase elections on December 1 and 5. At the conclusion of the second phase, 59.11% of voters had cast ballots in Gujarat. A total turnout of 63.14 per cent was recorded in Gujarat during the first round of voting on December 1.
Along with the 68-seat Himachal Pradesh Assembly elections held on November 12, counting is also ongoing for six assembly byelections and one Lok Sabha byelection.
The majority of exit polls in Gujarat showed a resounding victory for the ruling Bharatiya Janata Party (BJP).
Prime Minister Narendra Modi served as Gujarat's Chief Minister for the longest period of time before becoming the country's leader. The BJP has ruled Gujarat for 27 years.
In the most recent assembly elections, held in 2017, the opposition Congress party put up a valiant fight against the incumbent BJP, where AAP won no seats.