Rajnath Singh: INS Mormugao "one of India's most potent warships"
18 December, 2022 | Riya Girdhar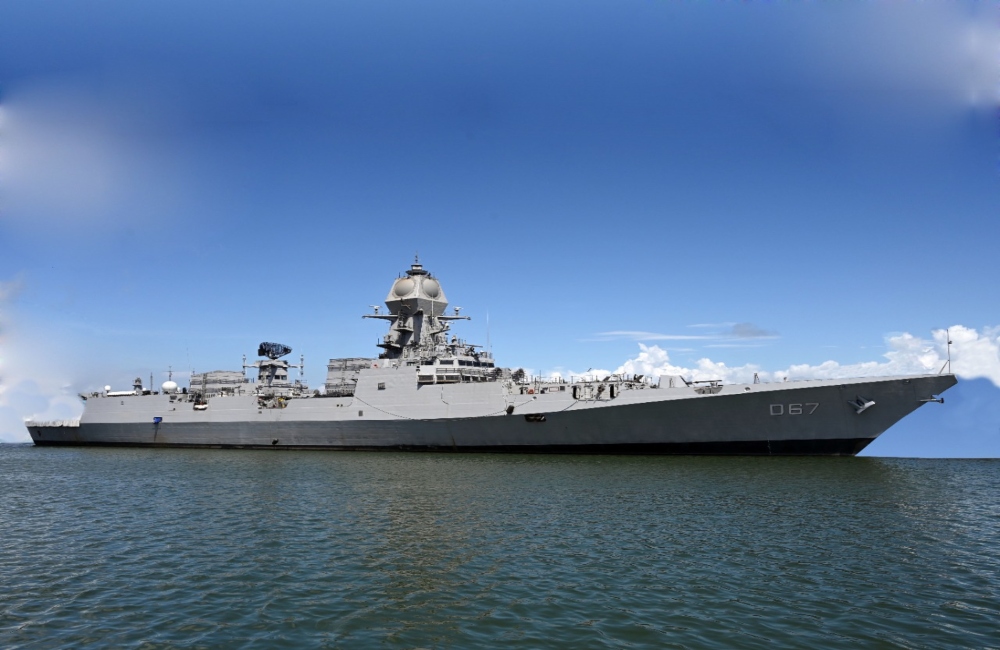 The warship is expected to greatly improve nautical prowess and defence power in the Indian Ocean region.
On Sunday in Mumbai, the P15B stealth guided missile destroyer INS Mormugao was commissioned into the Indian Navy. Rajnath Singh, the Chief of Defence Staff (CDS), General Anil Chauhan, and other key officials were there. According to the administration, the warship is expected to dramatically improve the region's nautical supremacy and defence capabilities.
Top developments include:
1) Rajnath Singh said during the occasion that the INS Mormugao, one of the most potent vessels made in India, will considerably improve Indian maritime capabilities. The most cutting-edge missile carrier in the world, he claimed, will be the missile destroyer.
2) The defence minister emphasised the value of domestic defence manufacturing, saying that the warship will be very helpful not just now but in the future. He said that India may eventually explore shipbuilding.
3) On December 19, 2021, Goa commemorated 60 years of independence from Portuguese dominion. That day, the ancient port city of Mormugao, which bears the name of Goa, on India's west coast, conducted her maiden maritime sortie. The present commissioning occurs the day before the commemoration of "Goa Liberation Day."
4) This ship stands out for its high level of indigenization, which accounts for almost 75% of its manufacture and highlights the government's "Atma Nirbhar Bharat" mission (self-reliant India). The main armament systems aboard Mormugao are Surface-to-Surface and Surface-to-Air Missiles, Torpedo tubes and launchers, Anti-Submarine Rocket Launchers, and Super Rapid Gun Mounts.
5) The ship is equipped with a cutting-edge surveillance radar that feeds target information to the gunnery weapon systems on board. For the INS Mormugao, in-house built rocket launchers, torpedo launchers, and ASW helicopters offer anti-submarine warfare capabilities. The ship is capable of engaging in NBC (nuclear, biological, and chemical) warfare.