Rajnath Singh Addresses Parliament Amid Tawang Clash and Parliament Pandemonium
13 December, 2022 | Pranay Lad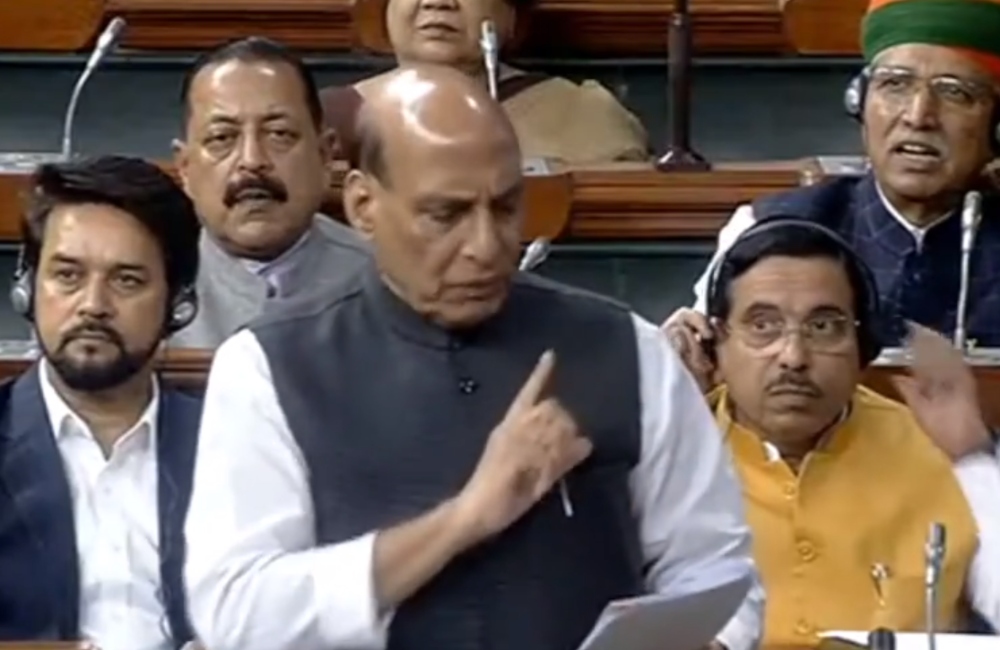 Rajnath Singh has raised the issue with China through diplomatic channels.
Rajnath Singh, the defence minister, stated in the Lok Sabha, "On December 9, PLA soldiers infiltrated and made an attempt to alter the status quo in the Yangtse region of the Tawang sector. Our soldiers attacked this effort with a firm hand. Our soldiers valiantly prevented the PLA from entering our land and forced them to return to their position."
"Through diplomatic channels, this issue has also been brought up with China. The House needs to know that our military is dedicated to protecting our borders and are prepared to prevent any attempts to do so."
Rajnath Singh also lauded the Indian military commanders' timely intervention over the LAC clash.
The Tuesday pandemonium in Parliament was denounced by Union Home Minister Amit Shah. "Today in Lok Sabha, the opposition blocked Question Hour from beginning. I abhor this behaviour. The Defence Minister will make a remark on this (the Tawang faceoff) before the Parliament, the Parliamentary Affairs Minister stated unambiguously, according to the news agency.
He said, "The opposition brought up the India-China conflict to deflect attention from the Rajiv Gandhi foundation's FCRA violations in the Lok Sabha.