Tawang Clash: Def Min Rajnath Singh to Address Parliament Today
13 December, 2022 | Pranay Lad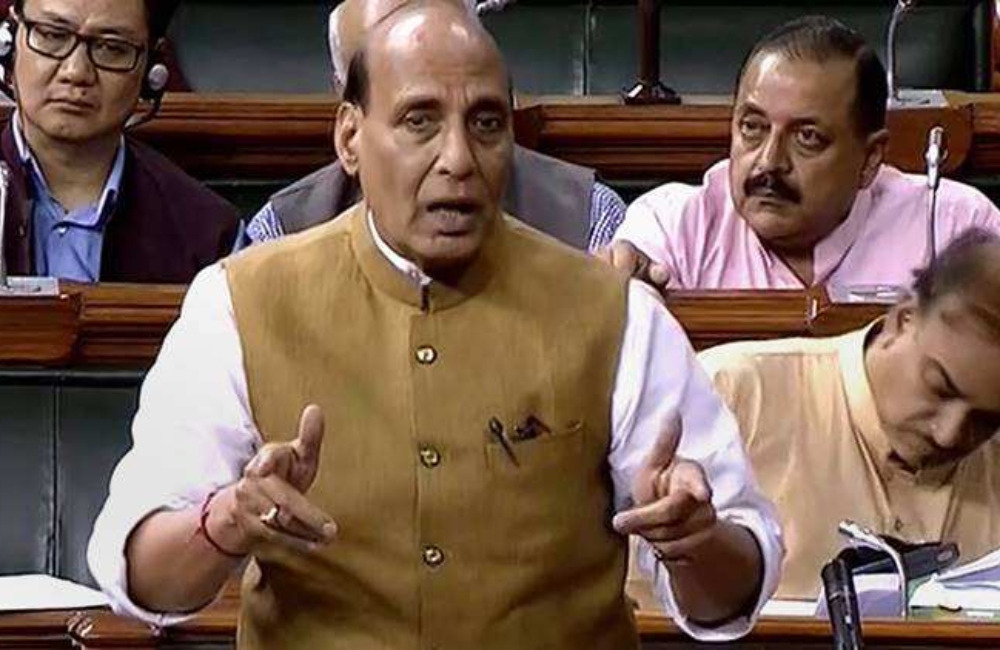 Several opposition leaders have filed notices about the conflict in Parliament.
A day after reports of an encounter between Indian and Chinese forces along the Line of Actual Control (LAC) in the Tawang sector of Arunachal Pradesh's Tawang district on December 9 surfaced, Defense Minister Rajnath Singh held a high-level meeting with the Chief of Defence Staff General Anil Chauhan and service chiefs on Tuesday.
According to defence officials, the defence minister was informed about the most recent conflict in Tawang between forces from both sides. Today at noon in the Lok Sabha and at 2:00 in the Rajya Sabha, Rajnath Singh will give a statement. The fifth day of the Winter Session of Parliament is currently underway.
In Parliament, a number of opposition leaders have filed notices regarding the conflict.
According to sources, the Indian troops stationed in Arunachal Pradesh's Tawang region on December 9 responded appropriately to the Chinese troops, and more Chinese soldiers were hurt during the battle than Indian soldiers.
They claimed that while the Chinese had arrived well-prepared, with some 300 soldiers, they had not anticipated that the Indian side would equally be well-prepared.
They claimed that on December 9, 2022, PLA troops made touch with the LAC in the Tawang Sector of Arunachal Pradesh, which was vigorously resisted by Indian troops.
They claimed that as a result of the event, the Indian commander in the region convened a flag meeting with his counterpart to resolve the matter in line with formal procedures to restore calm and tranquilly.
Several regions along the LAC in the Tawang Sector of Arunachal Pradesh, according to the sources, have different perceptions, and both sides monitor the area up to their respective claim lines. The pattern started in 2006.