As Bilawal lands in India, Pak sponsored terrorists engage in firefight at J&Ks Rajouri
5 May, 2023 | Anupam Shrivastav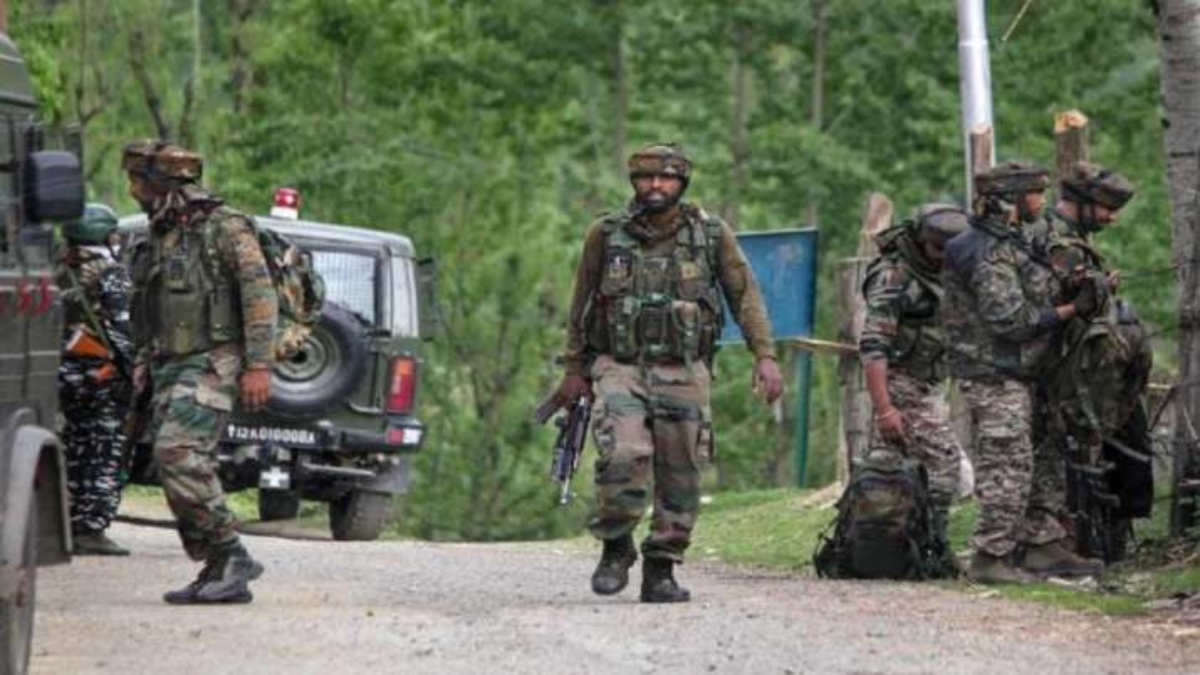 As Bilawal Bhutto Zardari landed in India, a terrorist encounter broke out in Jammu Kashmir's Rajouri district.
The threat of terrorism resurfaced in Jammu and Kashmir on Friday, with the Army engaging in a battle with Pakistan-backed terrorists in the Rajouri district of Jammu and Kashmir, on a day when Pakistan Foreign Minister Bilawal Bhutto Zardari is in Goa for the SCO meeting.
On Thursday, five troops were killed in an anti-terror operation in Rajouri's Kandi neighborhood. External Affairs Minister S Jaishankar voiced concern about terrorism, including cross-border terrorism, in his opening remarks to the SCO Council of Foreign Ministers meeting in Goa on Friday. Bilawal Bhutto Zardari landed in Goa on Thursday, marking the first visit to India by a Pakistani foreign minister in nearly 12 years.
India has repeatedly expressed concern over Pakistan's continuous assistance for cross-border terrorism and terrorist infiltration. India further stated that the people of Jammu and Kashmir have been and continue to bear the burden of this terrorism campaign for decades.
The terrorist encounter in Rajouri is taking place in a densely forested location with rugged and steep cliffs.
Operation launched in Rajouri on specific inputs
"On specific information about the presence of terrorists in the Kandi Forest in the Rajouri Sector, a joint operation was launched on May 3, 2023. At about 7:30 am on May 5, 2023, a search team established contact with a group of terrorists well entrenched in a cave. The area is thickly vegetated with rocky and steep cliffs." an official statement read.
Based on preliminary indications, a group of terrorists is stuck in the region. A terrorist group is likely to suffer losses, according to the Army. "Three more soldiers who were injured earlier have unfortunately succumbed to their injuries. A total of five soldiers have lost their lives in the joint operation in Rajouri, J&K," it said.
Previously, an Army truck going through Bhimber Gali and Poonch in Jammu and Kashmir's Rajouri sector was fired upon by suspected militants on April 20, killing five troops. The said terrorists were suspected to be from banned outfit Lashkar-e-Taiba (LeT).
In his speech at the SCO summit, Jaishankar stated that although the world was dealing with COVID and its implications, the threat of terrorism persisted. "Taking our eyes of this menace would be detrimental to our security interests. We firmly believe that there can be no justification for terrorism and it must be stopped in all its forms and manifestations, including cross-border terrorism," he added.
Jaishankar pressed on the point that there should be no hesitation in seizing and blocking the finances of terrorist activities without any discrimination. "Members need not be reminded that combating terrorism is one of the original mandates of the SCO," Jaishankar said.
In his words, Bilawal Bhutto mentioned terrorism but suggested it should not be "weaponized" for diplomatic purposes. He stated that terrorism continues to pose a danger to global security and that collective security is a shared duty.
"Let's not get caught up in weaponizing terrorism for diplomatic point scoring," Bilawal stated.
India, on the other hand, has reiterated that talks and terror cannot go together and that it is up to Pakistan for creating a conducive environment for the bilateral talks.