Credibility Should Define Power Position, Not Gender: Rakul Preet Singh
18 November, 2022 | Pranay Lad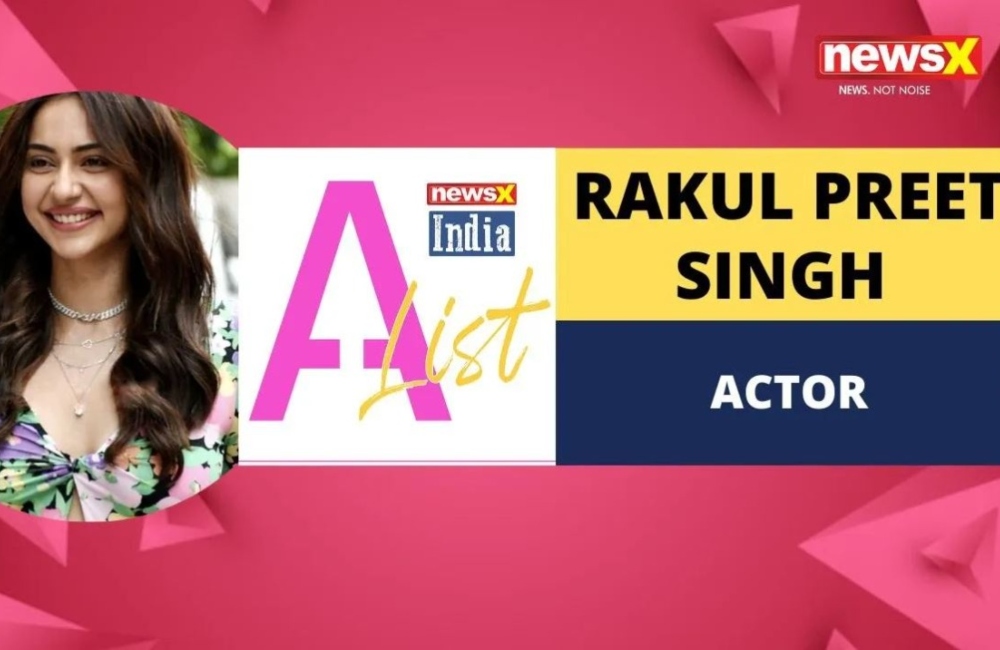 Rakul Preet Singh in an exclusive conversation with NewsX where the actor got recognised for her excellence in entertainment.
NewsX in its A-list series dived into conversation with Actor Rakul Preet Singh where the "Yaariyan" actor got recognised for her excellence in entertainment, in an endevaour to put forth some of India's finest and brightest.
In her portrayal as Dr Fatima in the movie Doctor G, she felt empowered as she got the opportunity of being in a movie that literally shook the shackles of a patriarchal society and how subtly it addressed certain sensitive issues.
She reiterated the fact that it is never about the length of the role but how it is making an impact on the whole narrative, and that is the driving force that makes her choose a film.
On working with Ayushmann Khurrana in Doctor G, Rakul said, "it was amazing to work with someone who adds a lot to the narrative and we kept cracking random jokes as he hails from Chandigarh, and even my mother is from Chandigarh, so we have shared a good repartee."
She also addressed the fact that there's a positive wave of change not only in the industry but globally where women are taking charge. feminism is not about hating men rather it's more about giving equal opportunities, to both men and women," she added.
Upon southern industry being hugely celebrated, she expressed that it sometimes becomes a tad bit difficult to dabble between both Hindi Cinema and Telugu cinema, she quipped about it by saying "unfortunately there are only 365 days in a year, and with 5 releases in a year, I really want to give more time to the Hindi Cinema."
"I feel because the boundaries have blurred and I think in a country like India where we're so culturally rich if you get the best of every world we can make such amazing cinema that could create history internationally because we're possibly the only country so rich in the diverse culture and coming to think of it it's amazing I think they can make some great Cinema no doubt will keep it up," she added.