Rashtrapatni Remark: Smriti Irani accuses Sonia Gandhi of sanctioning humiliation of President Droupadi Murmu
28 July, 2022 | Pravina Srivastava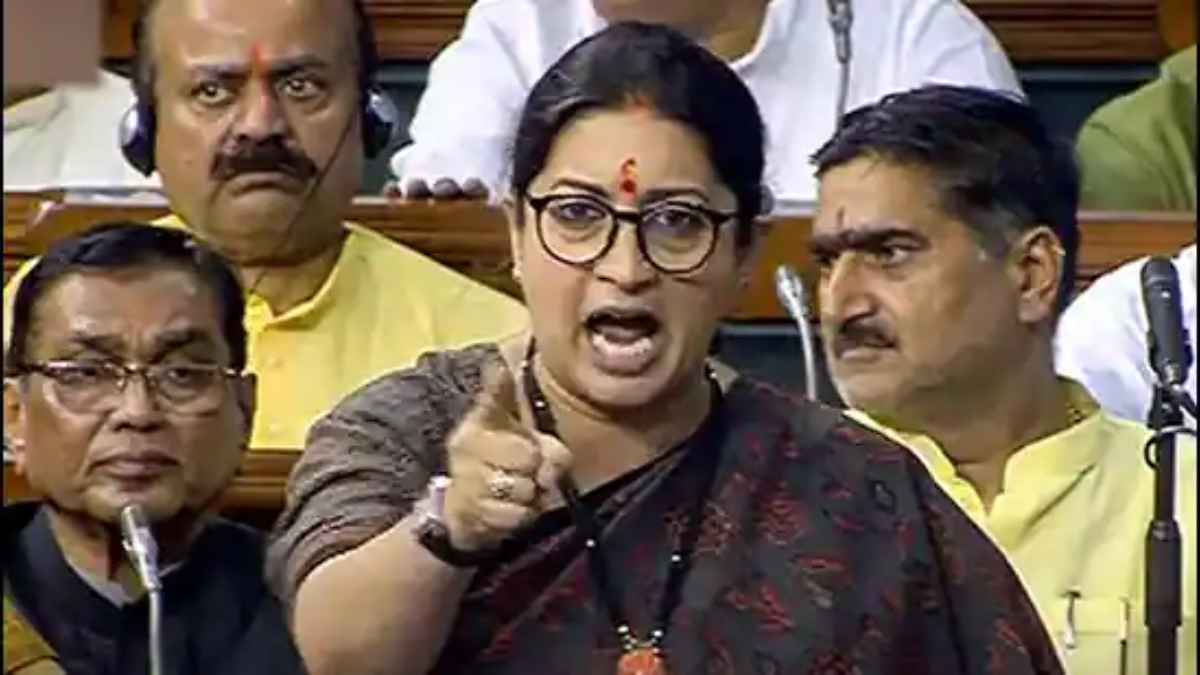 Sonia Gandhi, temporary head of Congress, was criticised by Union Minister Smriti Irani on Thursday for having approved humiliation of President Droupadi Murmu
Sonia Gandhi, temporary head of Congress, was criticised by Union Minister Smriti Irani on Thursday for having approved humiliation of President Droupadi Murmu through male Congress leaders. The allegation came while Sonia Gandhi was present in Lok Sabha.
Nirmala Sitharaman, finance minister, pressed Sonia Gandhi for an apology in Rajya Sabha. In response to Lok Sabha MP Adhir Chowdhury's "Rashtrapatni" statement against President Droupadi Murmu, BJP members asked an apology from Congress head.
During her speech in Lok Sabha, Irani said, "Sonia Gandhi, you approved Droupadi Murmu's humiliation. The denigration of a woman in the highest constitutional position was approved by Sonia ji. Sonia ji approved of the degrading treatment of a deserving candidate for the highest office in this nation. Every Indian person was insulted by your approval. You continue to denigrate the Indian President's Office through your male Congress employees and leaders. I apologise to the country. Sonia Gandhi apologises to the nation's women, poor, and tribal people."
Meanwhile, Adhir Ranjan Chowdhary said that he had accidentally referred to President Murmu as a "Rashtrapatni" and that the ruling party was purposefully attempting to turn a molehill into a mountain.