Congress indulged in corruption in all elements of 'Panchtatva': BJP leader Ravi Shankar Prasad
26 May, 2023 | Anupam Shrivastav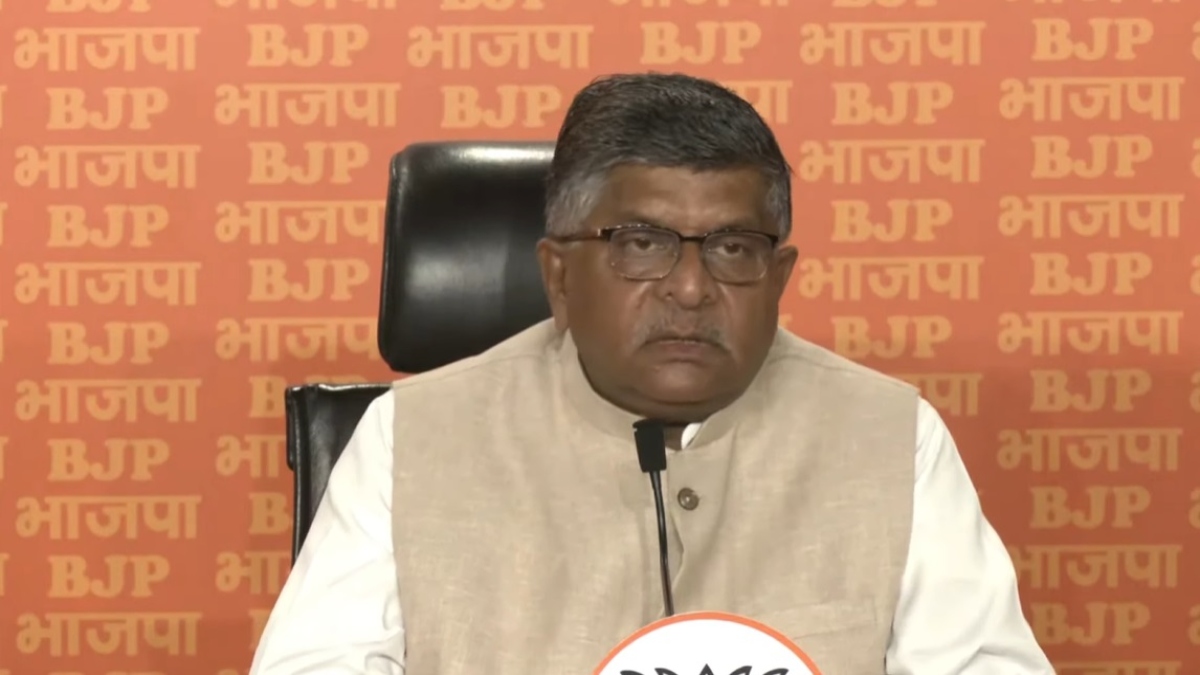 Ravi Shankar Prasad attacked the Congress party over corruption and accused them of 4Cs; cut, commission, corruption and Congress.
On Friday, BJP leader Ravi Shankar Prasad launched a strong criticism against the Congress party, accusing them of engaging in corruption across all five elements of the 'Panchtatva'.
Speaking at a press conference, former Minister Ravi Shankar Prasad stated, "What should I talk about–Adarsh scam, Bofors scam, 2G scam, Commonwealth, submarine scam to helicopter scam?" The former minister remarked that the Congress party engaged in "corruption" across all five elements that constitute our body.
"I want to say this thing about Congress today. We talk about 'Panchtatva'. Our body is made up of five elements: water, land, air, sky and fire. And the belief is that after death, a person gets back to these five elements," Ravi Shankar Prasad said.
Congress party carries out corruption in all five elements: Ravi Shankar Prasad
The senior BJP leader also said that, "Congress party also believes in it with full honesty. So their leaders said that 'Panchtatva' can't be respected until corruption is carried out in all five elements. And they ended up doing it. Commonwealth scam, Adarsh scam on land. They even penetrated the land with their Coal scam. 2G scam in air, helicopter scam in the sky, submarine scam in water".
Taking a dig at the grand old party, Ravi Shankar said that the Congress party's grade is "4C". "There are multiple levels of grading. Congress has opted for four levels of grading for itself; cut, commission, corruption, and Congress. The Congress grading is 4C," Ravi Shankar stated.