Rest in Power Pelé – Star Footballer Passes Away at 82
30 December, 2022 | Pranay Lad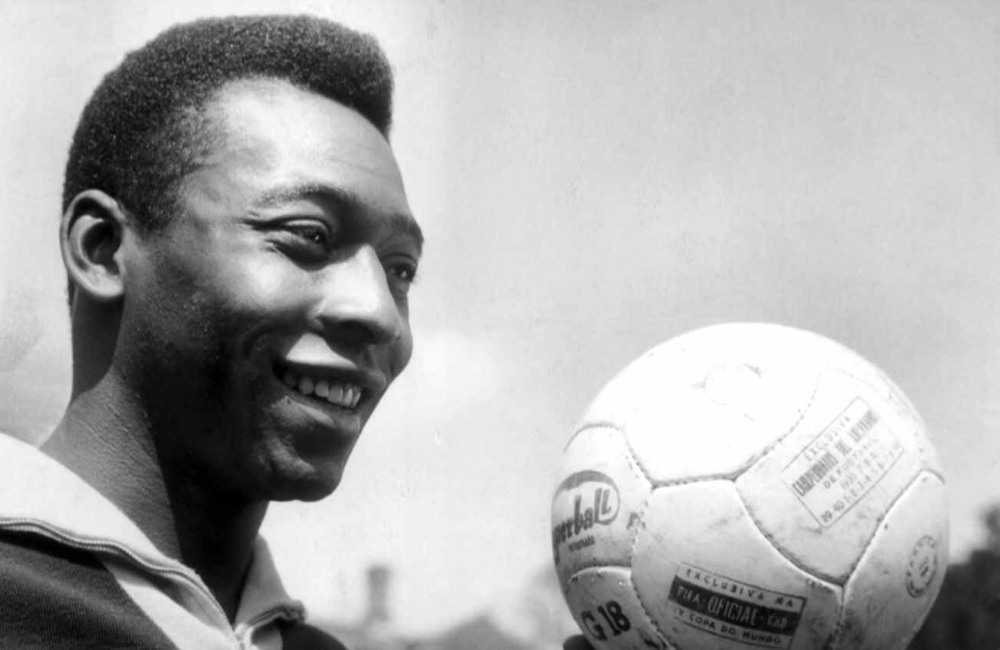 He helped Brazil win three World Cup championships and was quick, nimble, skilled with both feet, and laser-like with his headers.
Although he was lauded as the soccer king, Pelé's other moniker, the Pérola Negra, or Black Pearl, perfectly captured the exceptional brilliance he packed into his little physique. The world's most famous athlete for decades, Pelé, passed away on Thursday in a hospital in So Paulo, Brazil. He was 82.
His manager Joe Fraga stated that complications from colon cancer were to blame.
During the three decades of Pelé's prominence in soccer, Brazil won the World Cup three times, in 1958, 1962, and 1970. Pelé was endowed with the improvisational talents of a jazz master on the soccer field and was quick, nimble, skilled with both feet, and laserlike with his headers. Pelé was created for scoring.
Pelé played in more than 1,300 games over the course of his 22-year professional career and scored almost as many goals, but he was far from a one-man show. He had the tactical acumen to send the ball to teammates who were better positioned to score like a top chess player who views the board two, three, or four moves ahead.
When the Brazilian president named him an official national treasure, he had just turned 20. He was prevented from being transferred to a big European club eager to pay a hefty sum for his talents; it was both an honorific and a financial limitation. Pelé was a resource that was too valuable to the national interest to be exported.
One of the first sportsmen in the world to understand the value of a personal brand was the soccer champion known as Edson Arantes do Nascimento. He was born and raised in poverty.
Pelé later brought his international reputation to America when, in his mid-30s, he signed with the New York Cosmos of the North American Soccer League after retiring from Brazilian club Santos, the nation's premier side in the 1960s. According to reports, Secretary of State Henry Kissinger, a huge fan of Pelé and a supporter of the goodwill generated by "the beautiful game," mediated the agreement.
At least one civil war came to a 48-hour halt as a result of Nigerians putting down their weapons to admire Pelé's ability at a 1969 exhibition in Lagos due to the play's brilliance.
Not only did Pelé's talent cross boundaries, but so did his notoriety. He was never aware of where his moniker came from. Although the name "Pelé" has no significance in Portuguese, it is easy enough for a young kid to say and is recognised in all languages, just like Pelé's distinctive grin.
"Jesus Christ, Pelé, and Coca-Cola are three icons that everyone recognises," he said in an interview from 2001.
Soccer's global governing body, FIFA, jointly honoured Diego Maradona of Argentina and Pelé of Brazil as players of the 20th century a year earlier. The debate over whether Pelé, with his three World Cup victories, or Maradona, with his one title in four World Cup appearances, was the sport's greatest player of all time stoked tensions outside of South America. It was a dispute that Pelé found offensive.
The 20-year-old Argentine Maradona, who Pelé considered a poor role model due to his drug use, private problems, and ineffective performance as Argentina's national coach for the 2010 World Cup, could not disguise his disdain for him.
Today's Star players like Messi, Ronaldo, and Neymar Jr. condoled over the passing away of legend.