Bollywood Actress Richa Chadha heavily trolled for Tweet on Galwan Valley
24 November, 2022 | Khushi Agarwal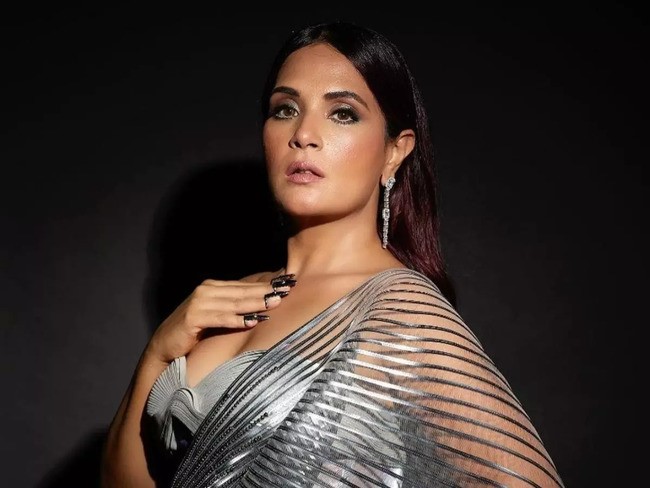 Richa Chadha lands in trouble after sharing a mocking tweet about the martyrs of the Galwan Valley.
On Wednesday Richa Chadha tweeted a very controversial tweet in relation to the tweet posted by the northern army commander LT General Upendra Dwivedi in relation to Defense Minister asserting India's readiness to take back POK.
The commander tweeted stating that India is ready to take back POK from Pakistan if the order and need arise and that they would give a befitting reply to Pakistan if they fail to keep the ceasefire agreement to which the actor slyly commented saying Galwan says Hi. She made her account private hiding all her tweets new and old from the public after her tweet started receiving backlash. She reminisced about the time in 2020 when Indian soldiers clashed with Chinese soldiers and the country lost 20 of its brave soldiers but still managed to send the Chinese troops back.
The b-town actress received heavy backlash from BJP and other renowned Twitteratis and the people in general about her comment. They trolled her, calling her a third-grade actress, mindless, insensitive, wannabe of the woke world, and more. BJP minister Manjinder Singh Sirsa tweeted in retaliation calling her tweet disgraceful and asking for an investigation against her.
She was also called out by the people asking why it is that now after the whole ruckus she is bringing up her family and emotional ties to the army.
Anand Ranganathan took to Twitter to remind her of what happened at the Galwan Valley and that she should not let her hatred for the PM convert to hate for the country.
She has now deleted her tweet and apologized on the platform stating that she has maternal ties to the army and that her nana Ji and mamaji had served in the army as well. She also stated that she understands what a family goes through when their son is martyred in the army.
Trolls called her insensitive and suggested people boycott her and her upcoming film Fukrey 3 to teach her a lesson. Major Gen Raju Chauhan also took a stance on the issue saying she mocked the remarks of such a senior army official shamelessly and that he was sad to hear such loose remarks from her.