Pak ISI Likely Behind Tarn Taran Rocket-Propelled Grenade Attack: Sources
10 December, 2022 | Pranay Lad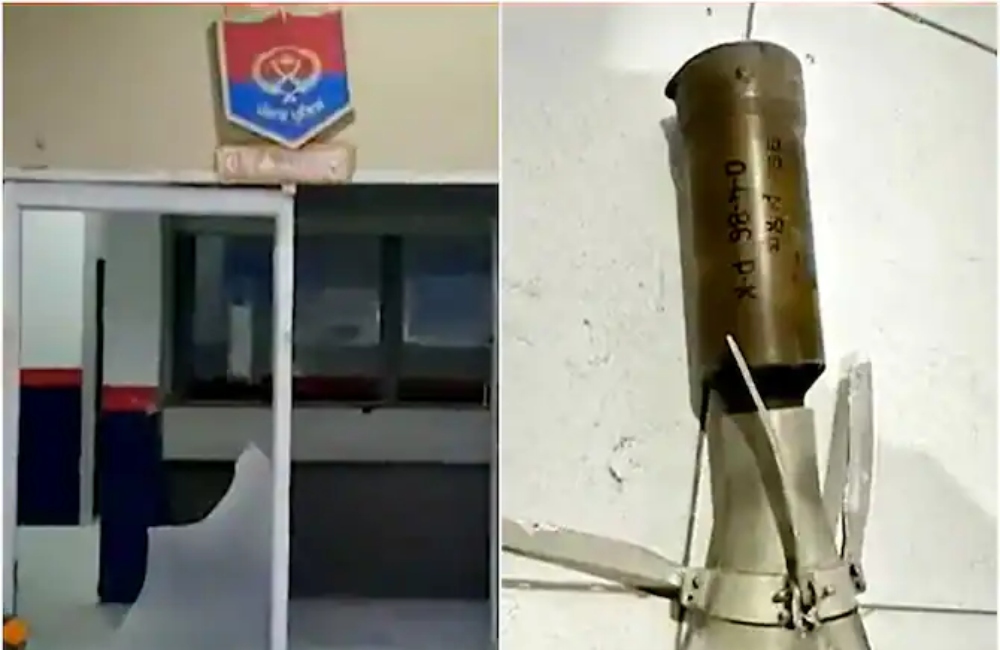 At a police station in Tarn Taran, a rocket-propelled grenade was launched. Terrorists with ties to Pakistan and supported by Khalistan are said to have carried out the attack.
At about 1 a.m. on Saturday, a rocket-propelled grenade was launched at a police station in Tarn Taran, Punjab. The rocket bounced after striking the police station's outside pillar, causing no casualties and little damage to the structure.
Harvinder Singh aka Rinda, a prominent mobster who was recently believed to have passed away in Pakistan, hails from Sarhali.
The reports claim that despite the rocket's strength, the station was unaffected when it returned. At the police station are forensic teams and DGP Punjab Gaurav Yadav.
Terrorists with support from Khalistan are said to have orchestrated the attack with the help of Pakistan's ISI intelligence agency.
The attack was probably an ISI retaliation to Harvinder Singh Rinda's passing in order to maintain his fear in the area.
According to reports, Pakistan shot Harvinder Singh Rinda, a gangster-turned-Khalistani terrorist. Davinder Bambiha, a gangster organisation, took responsibility for the killing.
Recently, Rinda was identified as the attack's architect on the Punjab Police intelligence headquarters in Mohali in May, which used an RPG. In the murder of Punjabi artist Sidhu Moose Wala, his name also surfaced. Rinda was a part of the outlawed Khalistani group Babbar Khalsa International and was implicated in several terror cases.
However, state police authorities assert that Harwinder Singh Rinda passed away in a Lahore hospital after being treated there for 15 days owing to renal failure.
Manjinder Singh Sirsa, a BJP politician, attacked the Aam Aadmi Party (AAP), alleging that it was stoking instability in Punjab.
"Kejriwal, like the Gandhi family, aims to steal national authority by fomenting disorder in Punjab. The terrorist attack on the Tarn Taran police station serves as evidence that the AAP's state security is ineffective. The security of the entire nation is at peril because Kejriwal Bhagwant Mann ji's puppet is the chief minister, "The BJP leader tweeted.
The DGP has been given a directive to conduct a comprehensive inquiry, according to Punjab CM Bhagwant Mann, who added that it is still too early to make any comments on the situation.
"Punjab is under gangster rule, and Sukhbir Badal is to blame. He protected gangsters in the state along with the Congress party, "claimed the chief minister of Punjab. He continued by saying that Punjab police modernization should receive more funding from Home Minister Amit Shah.