ISRO: "Chandrayaan 3: Rover Pragyan completed its assignments, set into sleep mode"
3 September, 2023 | Anupam Shrivastava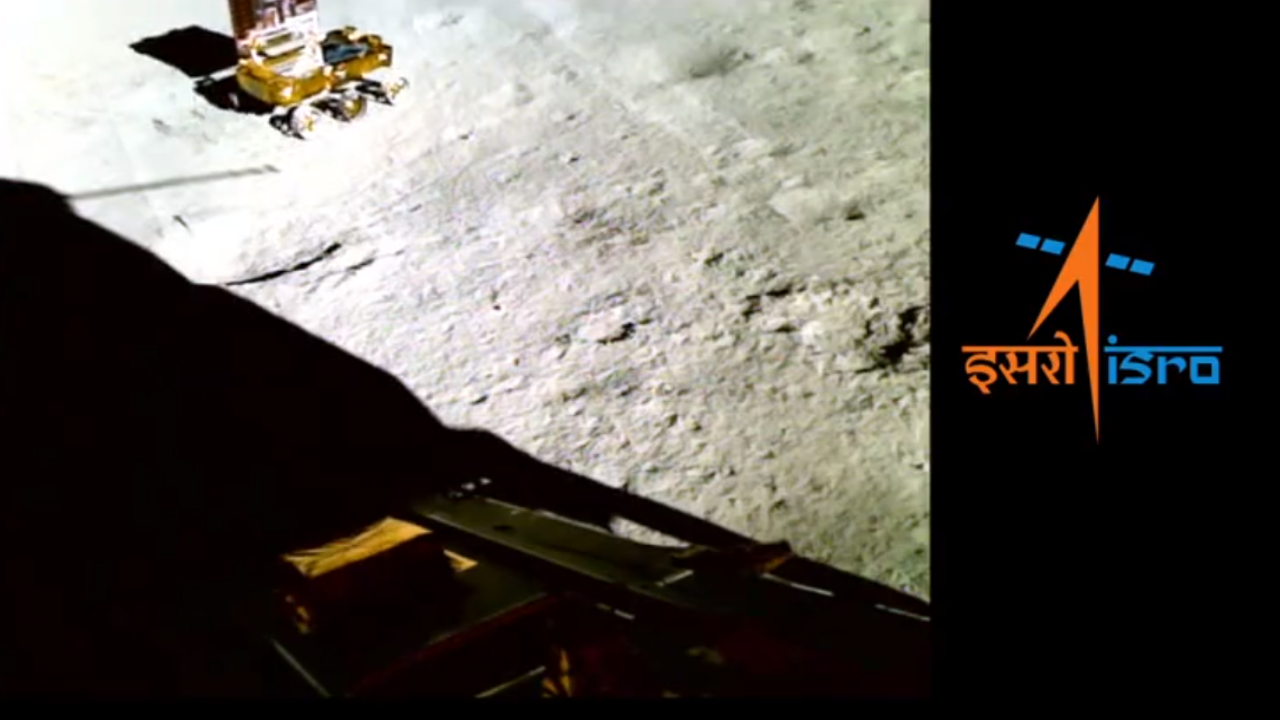 Following successful launch of Aditya-L1 orbiter from PSLV-C57 rocket by ISRO, Union Minister Jitendra Singh, told that the upcoming milestone will be the inaugural test for the Gaganyaan mission.
According to a statement from the Indian Space Research Organisation (ISRO), the Pragyan Rover, which had traveled more than 100 meters on the lunar surface from its original landing point at the Shiv Shakti Point, has been safely parked and put into sleep mode, the space agency announced on Saturday.
ISRO shared this update via 'X' (formerly known as Twitter), announcing, "The Rover has successfully completed its designated tasks and is now securely parked in Sleep mode. The APXS and LIBS payloads have been deactivated, and data from these payloads is being transmitted back to Earth through the Lander. Currently, the rover's battery is fully charged."
Additionally, ISRO revealed that the next lunar sunrise is anticipated on September 22, 2023, and expressed optimism for a successful reactivation to carry out further missions. ISRO stated, "The solar panel has been aligned to receive sunlight during the upcoming September 22, 2023, sunrise. The receiver remains operational. We are hopeful for a successful reawakening to undertake another set of assignments! Otherwise, it will remain there as India's lunar envoy."
On a related note, ISRO had previously announced on Thursday that the Pragyan Rover module of the Vikram lander had captured a natural event on the moon's south pole. ISRO conveyed, "As part of the Chandrayaan-3 Mission, the In-situ Scientific Experiments Instrument for Lunar Seismic Activity (ILSA) payload, the first Micro Electro Mechanical Systems (MEMS) technology-based instrument on the moon, has recorded the movements of the rover and other payloads. Additionally, it has recorded an event, seemingly of natural origin, on August 26, 2023. The source of this event is currently under investigation."
The Chandrayaan-3 mission comprises three key components: the propulsion module, responsible for transporting the lander and rover module to a lunar orbit 100 kilometers away; the lander module, tasked with achieving a gentle lunar landing; and the rover module, designed for exploration and research on the moon's surface.
India achieved a significant milestone on August 23 when the Chandrayaan-3 lander module successfully touched down on the moon's South Pole, becoming the first country to accomplish this historic feat. India now joins the ranks of the US, China, and Russia as a country that has successfully landed on the moon's surface.
Following the successful launch of the Aditya-L1 orbiter by the PSLV-C57.1 rocket from the Satish Dhawan Space Centre in Sriharikota, Andhra Pradesh, on Saturday, Union Minister of State, Jitendra Singh, stated that the upcoming milestone will be the inaugural test for the Gaganyaan mission, with a potential launch date set for October.
Also Read: "Our stand is clear…": Congress distances itself from Udhayanidhi Stalin's Sanatan rant
Catch all the Latest Business News, Breaking News Events, and Latest News Updates on NewsX