Holger Rune stuns Novak Djokovic, clinches Paris Masters title
7 November, 2022 | Pranay Lad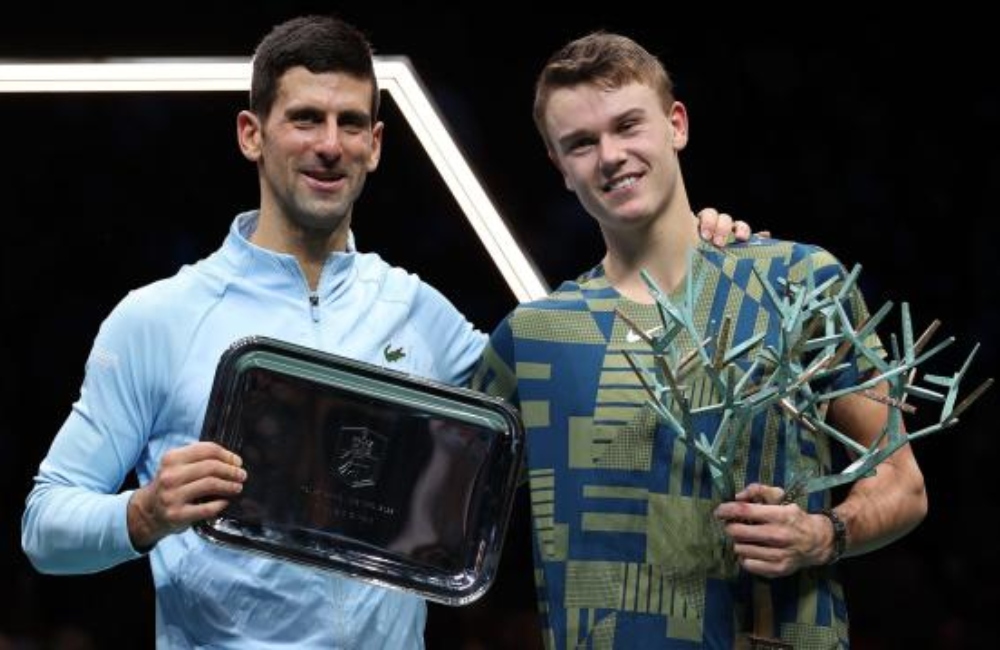 Holger Rune's meteoric climb reached a new high when the 19-year-old made an incredible comeback to defeat Novak Djokovic and earn his first ATP Masters 1000 championship.
After losing the first set, Rune battled back from being down 0/40 in the first game of the second set and from being down 1-3 in the third, saving six break chances in the last game as he fought valiantly to overcome Djokovic and win the biggest championship of his career. "It's the most important thing to me and the ideal way to end the week. To share the court with Novak is an honour "Rune was quoted as saying by a media outlet.
"To be really honest, I feel wonderful right now. If you had told me I would be in the Top 10 four weeks ago… "What, sorry?" is what I would say. I'm really happy to be here and I'm very pleased," Rane stated.
In order to advance to his first Masters 1000 final, Rune defeated Hubert Hurkacz, Andrey Rublev, Carlos Alcaraz, and Felix Auger-Aliassime.
"The game was the most difficult I've ever played. My intellect was nearly inside my heart. I had already begun to consider the tie-break. I'm really glad I was able to complete it "The newly crowned Paris Masters winner commented.
To Djokovic's six wins from that wing, Rune hammered 17 winners over his two hours and 33 minutes of triumph. He will reach a career-high ranking of No. 10 in the ATP Rankings on Monday thanks to his title defence in Paris. Additionally, it was the first time in 31 Masters 1000 finals that Djokovic has lost after taking the opening set.