EAM Jaishankar rejects EU charge on Russian crude, asks to look up Council regulations
17 May, 2023 | Anupam Shrivastav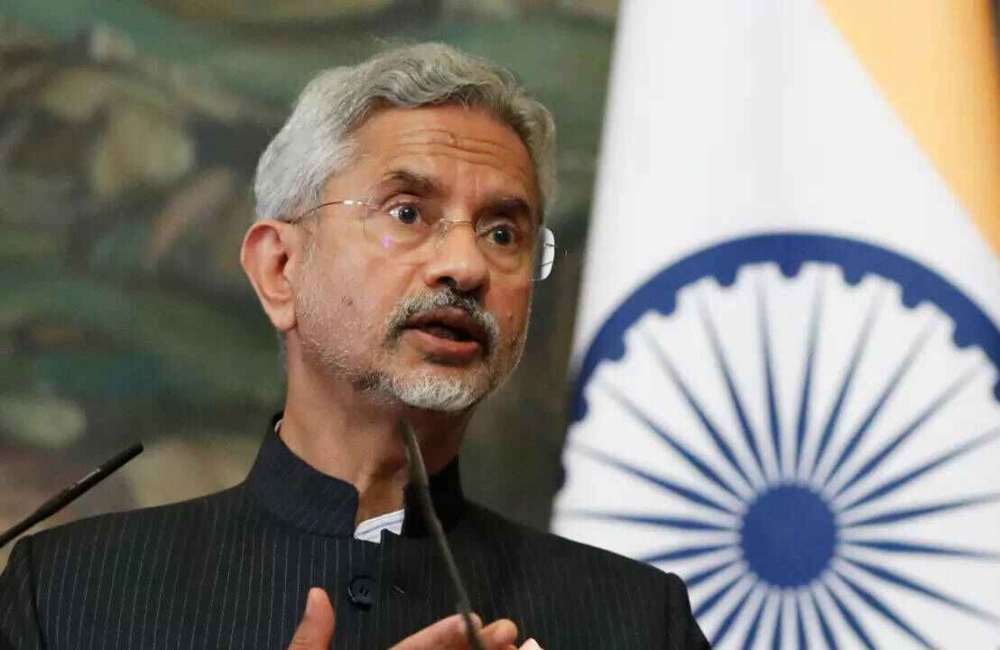 Dr Jaishankar schooled the EU Foreign policy head over the imports of Russian crude and referred critics to read Council's Regulation 833/2014
After Josep Borrell, head of Foreign policy for the EU, called for action against Indian refined products made from Russian crude in statements on Tuesday (local time), the Indian External Affairs Minister S. Jaishankar suggested that he look at EU Council rules in response.
"Look at EU Council regulations, Russian crude is substantially transformed in the third country and not treated as Russian anymore. I would urge you to look at Council's Regulation 833/2014," Minister Jaishankar said.
As Western countries move towards imposing stronger sanctions on Moscow's energy industry, bloc's chief diplomat earlier said that it must clamp down on India transferring Russian crude like diesel into European countries
As Western countries move towards imposing stronger sanctions on Moscow's energy industry, the EU should crack down on India reselling Russian crude as refined fuels such as diesel into Europe, the bloc's chief diplomat said earlier.
"India buys Russian oil, it's normal… " the Foreign Policy chief for the bloc commented suggesting that EU needed to act against Russian refined products coming from India in an interview with Financial Times.
Russian Crude Imports: Jaishankar met Borrell but Josep didn't attend joint presser
At the trade technology negotiations in Brussels, Borrell had a meeting with Jaishankar; nevertheless, he did not attend the press conference that happened afterward. Margrethe Vestager, the EU's executive vice president for competition, took his position and stated that "no doubt about the legal basis of the sanctions", and that the EU and India would have the discussion as "friends… with an extended hand and of course, not a pointed finger."
Piyush Goyal, the minister of commerce, and Rajeev Chandrasekhar, the union minister of state for entrepreneurship, skill development, electronics, and technology, attended the meeting in addition to Jaishankar.
Dr Jaishankar arrived in Brussels on Monday for the final leg of his trip to Bangladesh, Sweden, and Belgium. EAM S Jaishankar had previously defended India's Russian crude imports while subtly attacking the West for pressuring New Delhi to reduce its trade with Russia in light of its military intervention in Ukraine.
He questioned how Europe could prioritize its own energy requirements while still requesting different actions from India. "Our trade with Russia is at a very small level- USD 12-13 billion, in comparison to European countries. We've also given the Russians a set of products… I don't think people should read more into it other than the legitimate expectations of any trading country to increase its trade," During a joint presser with his German counterpart Annalena Baerbock earlier in December, the EAM made this statement.
"I would urge you to look at these figures. There is a website called 'Russia Fossil Fuel Tracker' that would give you country-by-country data of who is really importing what and I suspect that might be very very helpful," Jaishankar added.
Read Also : K'taka Polls: CM Bommai admits defeat, suggests big comeback in Lok Sabha elections
Follow us : Twitter