Russian Envoy Takes Dig at Cong's Tewari Over Death of Two Russians
30 December, 2022 | Pranay Lad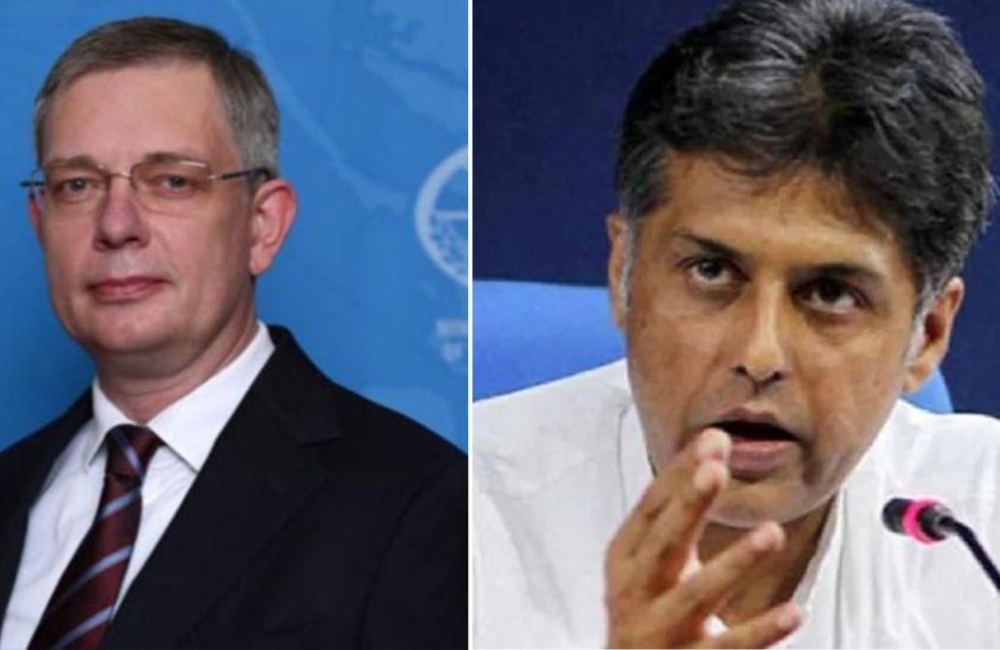 while taking a dig, the Russian envoy said "Hercule Poirot lovers to learn that cremation in Russia is as customary as burial. Idleness is the root of all evil."
Denis Alipov, the Russian ambassador to India, made fun of Congressman Manish Tewari on Thursday for his statement on the cremation of two Russian nationals who passed away in Odisha. Tewari had remarked, "Hercule Poirot claims charred remains tell no stories," in response to a question about the cremation of "two Christians."
"We welcome the investigative efforts by the Indian authorities investigating the death of two Russian nationals in Odisha," Alipov said in response. Some fans of Hercule Poirot might find it helpful to know that cremation is just as common in Russia as burial. Idleness is the root of all evil.
Pavel Antov, a Russian lawmaker and businessman, is believed to have died on December 24 after falling from the second story of a hotel in Rayagada, Odisha. On December 22, his 61-year-old buddy Vlaidmir Bidenov passed away from a heart attack in the same hotel.
The post-mortem examination of the dead ruled out any foul play, according to the Odisha police. "The Russian billionaire and lawmaker's post-mortem study found no evidence of foul play. According to the study, the fatality was brought on by internal injuries from a height fall. A heart attack caused the other fatality "The news agency quoted the authorities as saying.
A second team has been assembled by the Criminal Investigation Department (CID) of the Odisha Police to look into the two fatalities in the interim. The team, which includes a forensic specialist and an officer with the rank of deputy superintendent of police, will go to Rayagada to interview potential witnesses and locate and gather any relevant evidence. The first team is now stationed in Cuttack to question those who had connections to the deceased.