Russian forces leave Kherson; Ukrainian authorities dubious
10 November, 2022 | Riya Girdhar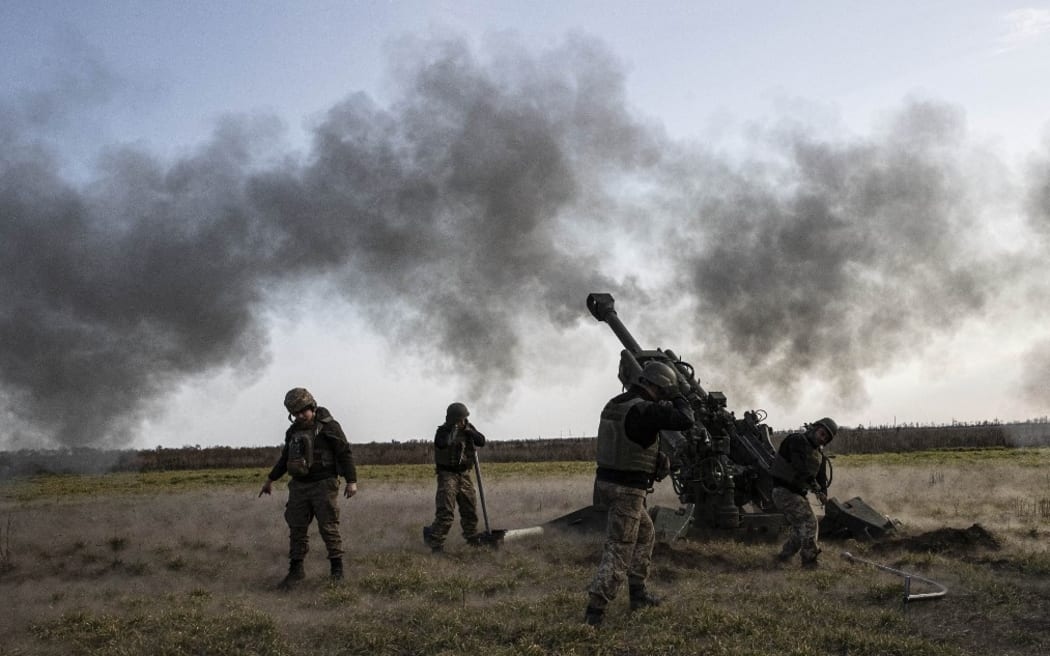 Russian army controlled it, as with many other Kherson towns, for months, leaving many of its homes in ruins.
Although Kyiv was dubious and an analyst cautioned that this might be a ploy to drag the nation's soldiers into a dangerous trap, the Russian military said Wednesday that it would withdraw from the only regional capital of Ukraine that it had occupied. One of Russia's worst failures in the eight-month conflict would be a forced withdrawal from Kherson.
The announced plan to withdraw from Kherson, a gateway to the Russian-occupied Crimean Peninsula and surrounding territories, was advised against by Ukrainian authorities. The Russians, according to President Volodymyr Zelenskyy, were luring the Ukrainian army into a drawn-out conflict in the important industrial port city of Kherson by pretending to withdraw from there.
If confirmed, the withdrawal from Kherson, in the same-named region that Moscow illegally annexed in September, would add another setback to Russia's early unsuccessful attempt to capture Kyiv, as well as the chaotic and hasty retreat from the administrative region surrounding Ukraine's second-largest city, Kharkiv, which itself never fell to the Russians. Kherson was taken prisoner early in the invasion, which got under way on February 24.
As part of a bigger counteroffensive in eastern and southern Ukraine that has driven Russian troops out of large areas of terrain, Kiev's forces have recently zoomed in on the city, whose prewar population was 280,000, and cut off supply lines.
Mykhailo Podolyak, the presidential adviser for Ukraine, emphasised on Wednesday that the effort to reclaim the city was still ongoing but said that it makes "no sense" to talk about a Russian retreat if the Ukrainian flag isn't flying over Kherson.
Ukraine may be able to reclaim lost land in the Zaporizhzhia region and other southern regions, including Crimea, which Russia illegally annexed in 2014. This would be possible if Kherson were to be taken back. Russian internal pressure to intensify the confrontation will very certainly increase if Moscow retreats.
A hazy map was held up by Moscow's senior military commander in Ukraine as he announced to Defense Minister Sergei Shoigu on Russian television on Wednesday that it was impossible to feed Kherson and that its defence would be "futile."
Gen. Sergei Surovikin recommended a military retreat "in the near future" to the opposite bank of the Dnieper River from Kherson, claiming that 115,000 people had been relocated because their "lives are continually in danger."
Surovikin's judgement was accepted by Shoigu, who gave him the directive to "start with the evacuation of forces and take all means to ensure the safe movement of personnel, weapons, and equipment across the Dnieper River."
Mykhailo Podolyak, a presidential counsellor for Ukraine, however, told sources that these claims could be false because "so far, we have not see any signs that Russia is totally abandoning the city."
Kherson's newly appointed Ukrainian governor, Yaroslav Yanushevych, urged citizens "not to give in to enthusiasm" just yet. Serhii Khlan, a different regional official for Kherson nominated by Ukraine, told reporters that Russian forces had destroyed five bridges to impede Kyiv's soldiers.
The Russian retreat, according to military analyst Oleg Zhdanov, "could very well be a Russian ambush and a Russian trap to force the Ukrainians to go on the offensive, force them to penetrate the Russian defences, and in response to strike with a powerful blow from the flanks," he said in an interview with the sources.
Zelenskyy didn't explicitly respond following a day of his aides' views regarding the declared retreat and a meeting he held with his top military staff in Kyiv, adding in his address, "During times of war, we must always control our emotions. I most certainly won't divulge every aspect of our actions to the opposition. Everyone will see our conclusion once we get it."
Before Ukrainian forces, who have been fighting a counteroffensive aimed at retaking the occupied area, were expected to advance, Russian-installed authorities had ordered the residents of Kherson to leave "immediately."
Sources caught up with one of the Ukrainian forces last week—a former crane operator who enlisted in the army as the conflict got underway and has assisted in the liberation of numerous villages on the outskirts of Kherson city.