Can India replicate AI? Tech Mahindra CEO accepts challenge as Sam Altman remarks spark debate
10 June, 2023 | Anupam Shrivastava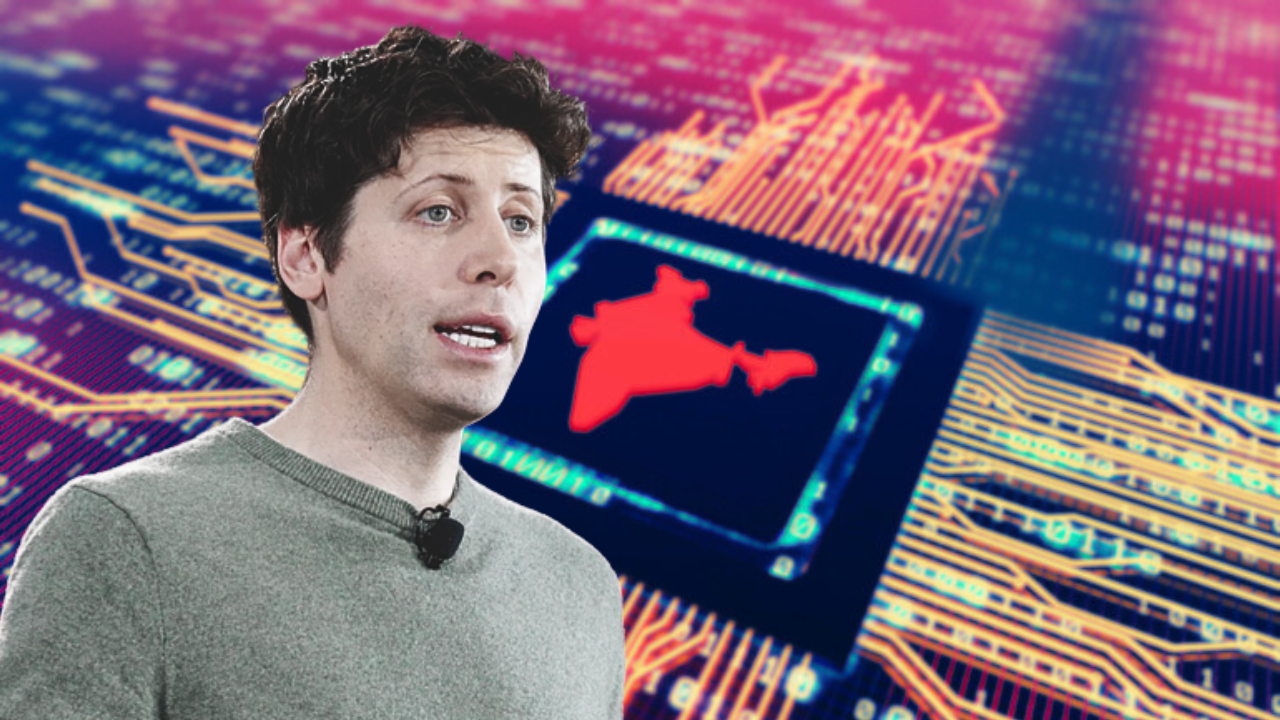 The founder and CEO of OpenAI also regarded as the God of AI, Sam Altman is on a tour of various countries.
Sam Altman, the young CEO of OpenAI, the company behind popular AI chatbot ChatGPT on his maiden visit to India landed in soup after he suggested that the country doesn't have the capability to build and develop something equivalent to ChatGPT and that it would be completely "hopeless" for Indians to even "try" this. He further went on to say that Indians can "try but will fail".
Sam Altman made these comments when he was attending an event organized by Economic Times in Delhi. Responding to a question from the host, Venture Capitalist, Rajan Anandan about India's capability to develop AI models, Sam said that "The way this works is we're going to tell you, it's totally hopeless to compete with us on training foundation model you shouldn't try, and it's your job to like try anyway. And I believe both of those things. I think it is pretty hopeless."
The popular AI chatbot ChatGPT has been making headlines since its release and has led to speculations and debates about whether Artificial Intelligence is a threat or an opportunity for jobs and human existence. Responding to comments made by Sam, various Indians contributed to the discussion while some agreed with Sam's observation, others downright rejected the OpenAI founder's claims.
A Twitter user named Rahul Raj slammed Sam Altman and wrote that Sam's comments were a display of his "arrogance" and that no Indian politician or Venture Capitalist asked questions about technology.

Another user Shivani Sahay said that India needed to be both "ambitious" and "realistic" in pursuing a research and innovation approach to get out of the services-based employment cycle.

Sam Altman is correct, India needs to develop an entire technology stack
Some other Twitter users pointed out India's gaps to achieve groundbreaking technology such as Artificial Intelligence required an evolution of basic critical technologies such as Cloud Systems, Material Sciences for building chips and deployment of large numbers of GPUs. User sphinx pointed out the need to "research" on basic systems before jumping on to Large Language Models.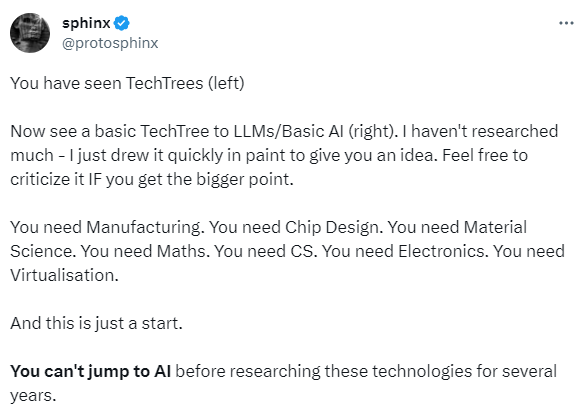 While Event host Rajan Anandan later tweeted and welcomed Sam Altman's remarks taking it in a positive spirit while appreciating the history of "Indian entrepreneurs". Anandan further said that we should "never underestimate" Indian entrepreneurs.

True to the spirit of Indian entrepreneurship, the CEO of Tech Mahindra, CP Gurnani challenged Sam Altman in his own words. This has also led to rumours suggesting Tech Mahindra might give competition to OpenAI in the field of indigenous AI technology.

The OpenAI CEO also met with Prime Minister Narendra Modi on Friday before departing for South Korea.