Sangrur MP in Punjab causes commotion by referring to Bhagat Singh as "terrorist"
18 July, 2022 | Riya Girdhar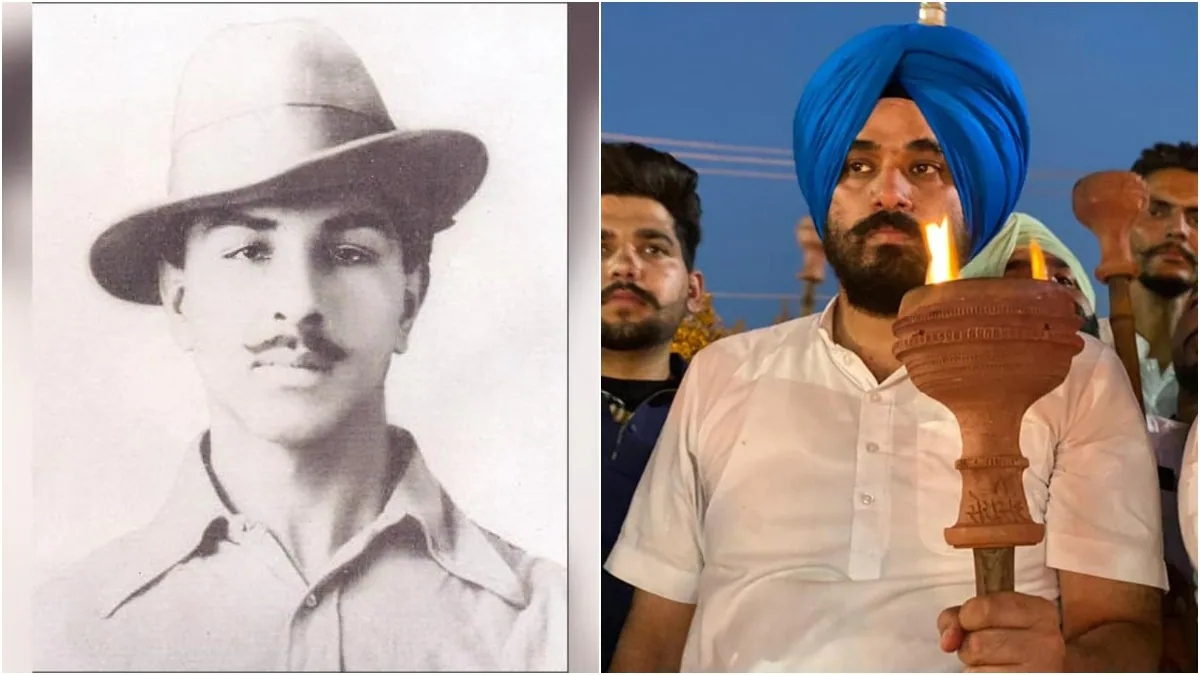 Academicians perceive Simranjit Singh Mann's words as an attempt to attack Bhagat Singh's secular and socialist worldview, notwithstanding the AAP administration in Punjab's criticism and demand fo...
Simranjit Singh Mann, a member of parliament from Sangrur in Punjab, caused a stir when he referred to Bhagat Singh as a "terrorist."
Mann responded that Jarnail Singh Bhindranwale was a significant national Sikh leader who battled for the community when asked about his opinion of the man who was purportedly referred to as a "terrorist" in the Punjabi University syllabus. The Shiromani Akali Dal's Mann claimed credit for his victory in the Sangrur by-election on behalf of Bhindranwale.
Bhindrawala, the leader of a Sikh religious organisation, was slain in Operation Blue Star in 1984.
AAP, the party in power, described Mann's statement as "shameful and sad."
The party stated in a tweet on Friday, July 15, that it was "disgraceful and disrespectful" for Mann to refer to Bhagat Singh as a "terrorist."
"Punjabis are tied to Bhagat Singh's ideals, and we strongly reject this careless comment," it continued.
A press conference was thereafter convened by Punjab minister Gurmeet Singh Meet Hayer, who sought an unqualified apologies from the Sangrur MP for referring to the illustrious freedom warrior as a "terrorist."
Sukhjinder Singh Randhawa, a Congress lawmaker and a former state minister of the interior, criticised Mann as well, saying that "he must learn to distinguish between those who give their lives for the country and those who give their lives against the country."
Raghav Chadha, an AAP lawmaker from Punjab, also denounced the Sangrur MP's remarks. That some people label him a terrorist is shameful. He stated on Twitter, "Shaheed-e-Azam Bhagat Singh is a hero, a patriot, a revolutionary, and a true son of the soil.