Assam's 'Sanskrit village' trying to save tradition
22 October, 2022 | Pravina Srivastava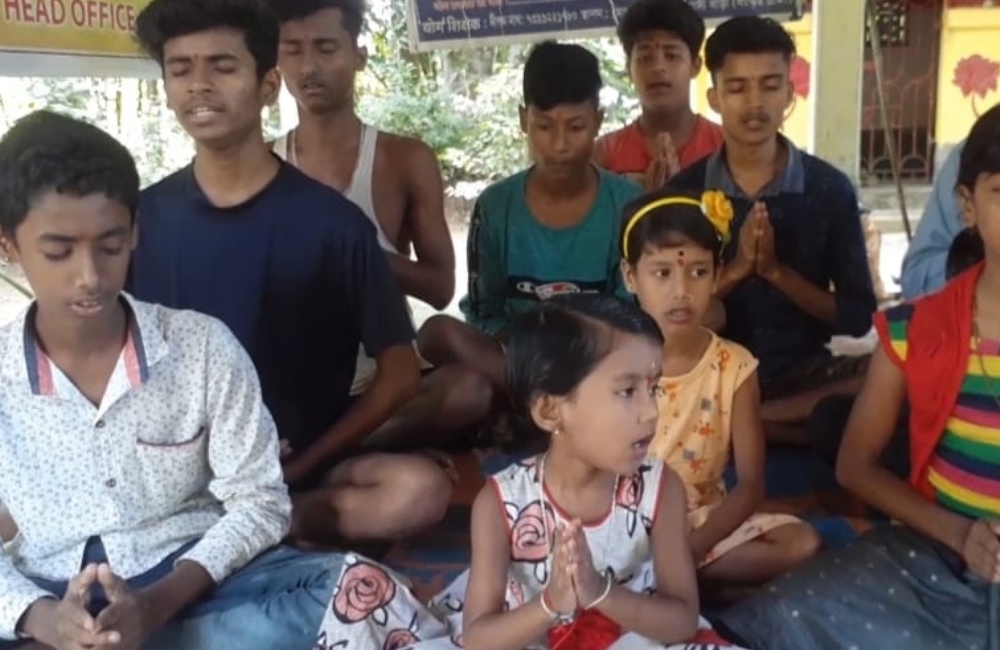 Since 2015, the whole population of a hamlet in Assam has been speaking Sanskrit, an old and classical language
Since 2015, the whole population of a hamlet in Assam has been speaking Sanskrit, an old and classical language. This community is known as "Sanskrit Village."
Every single person including youngsters and adults in the hamlet of Patiala in the Ratabari Assembly Constituency of Karimganj district converses in this language.
The community involves 60 households, totaling about 300 'happy Sanskrit speakers'.
The locals hope to effect change by encouraging the next generations to use this language. They contend that the problem is lack of language usage. However, the locals also organise frequent "Yoga Shibirs."
According to a villager and yoga instructor Deep Nath, they began the Yoga Shibir in 2013, and in 2015, representatives of the Sanskrit Bharati paid a visit to the community.
He further added they are attempting to pass on their culture to the next generation. "We first learned Sanskrit in 2015 when a Sanskrit Shibir was held in our hamlet. Since then, we have all have been participating in speaking Sanskrit. There are 60 families in our hamlet that communicate using this old tongue, together with their kids" said Nath.
He added that every instruction given at these Yoga Shibirs is given in Sanskrit and that they are usually held from 5 to 7 in the morning.
The yoga instructor also stated that they organise Gayatri Yagya every month in which every resident takes part. About 15 individuals are employed, and the majority of the inhabitants in this area are farmers.
In addition, Deep Nath mentioned that Anipurbasti, a neighbouring community, has implemented similar techniques to preserve its native tongue.