Crown Prince Mohammed bin Salman of Saudi Arabia Arrives in Delhi for the G20 Summit
9 September, 2023 | Akshara Tyagi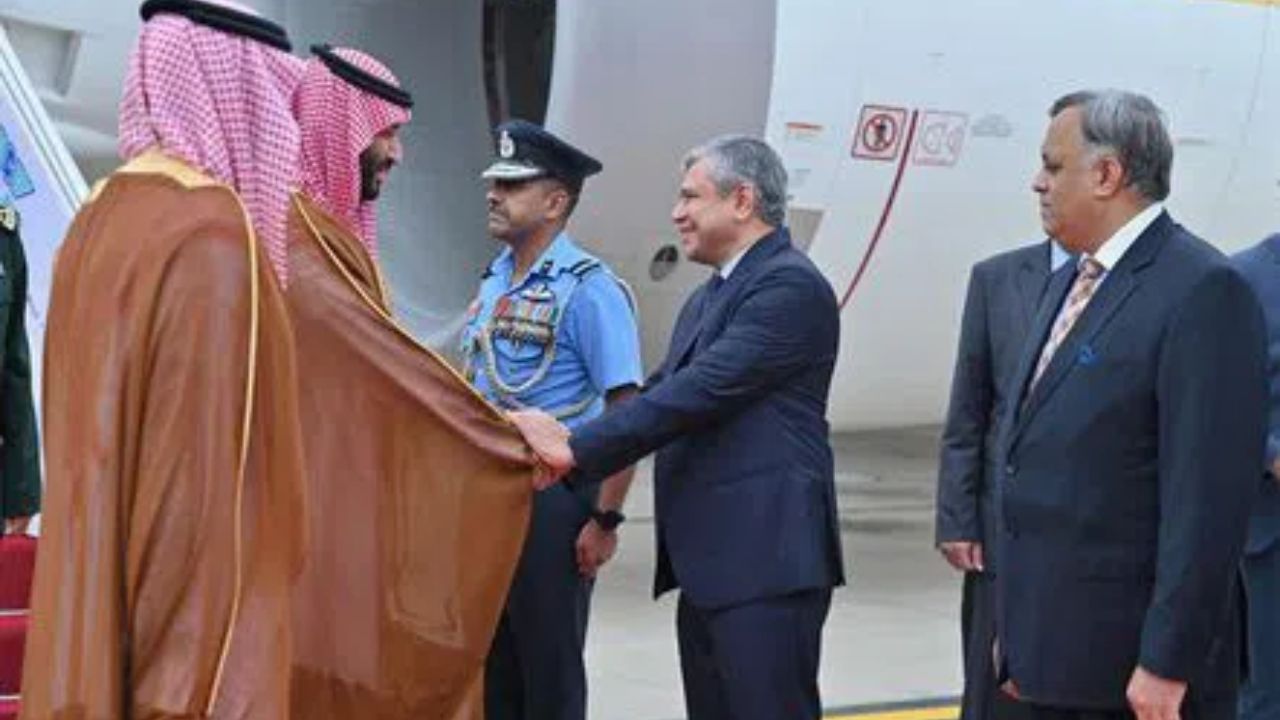 Saudi Arabia's Prime Minister and Crown Prince, Mohammed bin Salman Al Saud, arrived at Delhi Airport on Friday as the G20 Summit
Saudi Arabia's Prime Minister and Crown Prince, Mohammed bin Salman Al Saud, arrived at Delhi Airport on Friday as the G20 Summit commenced in New Delhi today.
India and Saudi Arabia share warm and friendly relations, reflecting their long-standing economic and socio-cultural ties. The establishment of diplomatic relations in 1947 was followed by reciprocal high-level visits.
Notably, Saudi Arabia ranks as India's fourth-largest trading partner, with over 18 percent of India's crude oil imports originating from Saudi Arabia. The year 2021-22 marks the 75th anniversary of India's independence, known as 'Azadi ka Amrit Mahotsav,' which also coincides with 75 years of diplomatic relations between India and Saudi Arabia.
After the conclusion of the BRICS Summit, Prime Minister Narendra Modi extended his congratulations to Saudi Arabia, among other five nations, for their full membership in BRICS.
He emphasized India's consistent support for expanding the organization, believing that adding new members would strengthen BRICS as an institution. PM Modi also highlighted India's historical ties with all the new BRICS members.
In July, PM Modi held discussions in New Delhi with Mohammad Bin Abdulkarim Al-Issa, Secretary-General of the Muslim World League, focusing on advancing inter-faith dialogue, countering extremist ideologies, promoting global peace, and deepening the partnership between India and Saudi Arabia. Al-Issa commended PM Modi's commitment to inclusive growth.
During an address at an event organized by the Khusro Foundation at the India Islamic Cultural Centre in the national capital, Saudi Arabia's former Minister for Justice praised India's diversity as a great model for coexistence. He noted that India's diverse composition could convey a message of peace to the world.
Also Read: Day-1 Of G20 Summit India: LIVE UPDATES From Bharat Madapam; World Leaders Arriving At Venue, PM Modi Receives Dignitaries
Catch all the Latest Business News, Breaking News Events, and Latest News Updates on NewsX