SC grants interim bail to Zubair in all FIRs, transfers cases to Delhi
20 July, 2022 | Vaishali Sharma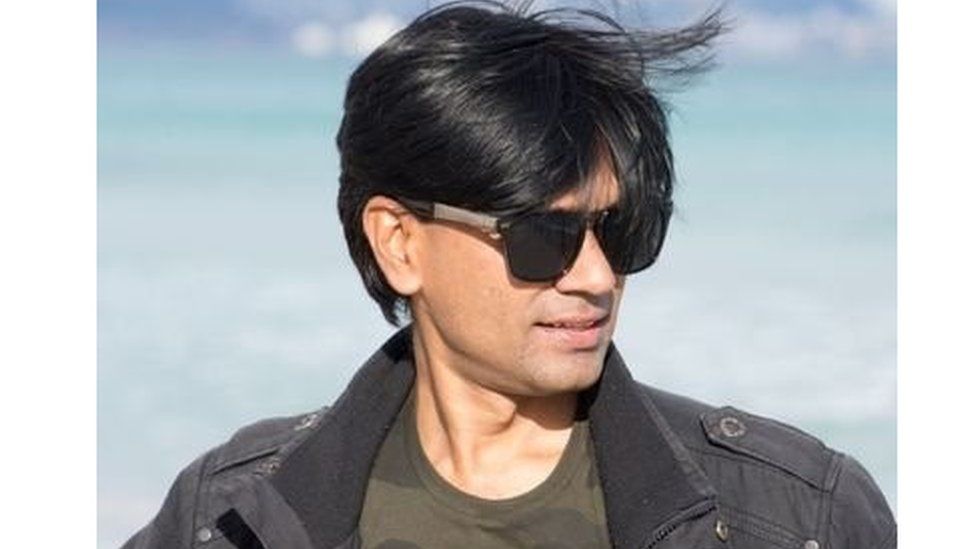 The Supreme Court granted interim bail to Alt News co-founder Mohammad Zubair in all FIRs filed against him in Uttar Pradesh on Wednesday.
The Supreme Court granted interim bail to Alt News co-founder Mohammad Zubair in all FIRs filed against him in Uttar Pradesh on Wednesday.
A bench of Justices DY Chandrachud, Surya Kant, and AS Bopanna ruled that there is no need to keep Zubair in jail indefinitely, especially when the charges in the Uttar Pradesh FIRs are similar to those in the Delhi Police FIR.
"Existence of powers of arrest must be distinguished from the exercise of powers of arrest which must be used sparingly," Justice Chandrachud said.
It also combined all six FIRs filed by the UP Police and moved all FIRs filed around the country as well as in UP to Delhi.
The Supreme Court also dismissed the Special Investigation Team (SIT) formed by the Uttar Pradesh Police to investigate the cases against Zubair.
The Supreme Court ruled that the transfer of FIRs will apply to all current FIRs as well as any future FIRs filed on the topic.
While granting Zubair temporary release, the Supreme Court observed that he had previously been granted bail by the Patiala House Court in Delhi in a similar case filed by the Delhi Police.
The bench ordered Zubair to post a Rs 20,000 bail bond before the Chief Metropolitan Magistrate at Patiala House Court.
It stated that the Superintendent of Tihar Jail must ensure Zubair's release by 6 p.m. today, immediately following the filing of the bail bond.
The bench in its order stated, "Essentially the gravamen of allegations are tweets by him. He has been subjected to fairly sustained probe by Delhi Police. We don't find a reason for his deprivation of liberty to persist further. We direct Zubair be released on bail on each of the FIRs in UP. Existence of powers of arrest must be distinguished from the exercise of powers of arrest, which must be used sparingly."
The apex court also said that Zubair can move Delhi High Court for quashing of all or any of the FIRs. Additional Advocate General of UP, Garima Prashad appearing for the Uttar Pradesh government urged the bench to impose a bail condition on Zubair that he should not tweet again.
The bench declined the request, saying "We can't say that he won't tweet again. It is like telling a lawyer that you should not argue. How can we tell a journalist that he will not write? If there is any tweets against law, he will be answerable. How can we pass any anticipatory order that someone will not speak…"
During the hearing today, advocate Vrinda Grover appearing for Zubair, contended that "we are in the age of digital media and social media" and that is why the role of someone debunking propaganda can irk someone but the law cannot be weaponised against Zubair.
AAG Prashad said that the accused is not a journalist and he calls himself a fact-checker. "Instead of fact-checking, he posts tweets which are getting viral and spreading venom," Prashad said.
She added that Zubair "has been paid for these tweets and he gets paid more for the malicious tweets".
"State is conscious that here is a person who instead of informing police, takes advantage of videos, speeches etc which can create communal divide. UP State is not here because of some tweets, but because of violence that has happened after such tweets," she added.
Zubair has petitioned the Supreme Court to either dismiss or combine all of the FIRs filed against him in Uttar Pradesh, as well as to dispute the SIT's structure.
Zubair disputed the FIRs filed in six Uttar Pradesh towns: Sitapur, Lakhimpur Kheri, Muzaffarnagar, Ghaziabad, and Hathras (two FIRs).
On Monday, the Supreme Court ordered the Uttar Pradesh police not to take any action against Zubair in any of the state's FIRs until July 20.
The Supreme Court had ordered a stay of proceedings against Zubair in connection with five FIRs, stating that it seems that he is being detained in another FIR if he is granted bail in one, and that the content of the FIRs looked to be identical.
In his plea, Zubair claimed that his personal liberty had been jeopardised without following the proper legal procedure, and he asked the court to either dismiss the six FIRs in UP or combine them all with the FIR in Delhi, where he was first arrested, to avoid multiple proceedings and prolonged detention.
The appeal also questioned the Uttar Pradesh government's formation of a two-member Special Investigation Team (SIT).
The Uttar Pradesh government constituted the SIT last week to probe the six charges filed against Zubair throughout the state. Inspector General Preetinder Singh, who is presently assigned to the Department of Prisons Administration and Reform, and Deputy Inspector General of Police Amit Verma made up the SIT.
Zubair also requested temporary bail in all FIRs.
On July 12, the Supreme Court prolonged Zubair's five-day interim bail till September 7 in the case filed against him by the Uttar Pradesh Police in Sitapur. The Supreme Court emphasised that its temporary bail judgement solely applies to the FIR filed in Sitapur and has nothing to do with a second case filed against him in Delhi.
Zubair had appealed an Allahabad High Court ruling refusing to dismiss a FIR issued against him by Uttar Pradesh police in Sitapur for allegedly calling three Hindu seers "hate mongers" in a tweet.
The Sitapur court committed him to judicial prison and denied his bail application.