SC to hear Alt News' Zubair plea for protection from arrest, quashing of UP police FIR
7 July, 2022 | Pravina Srivastava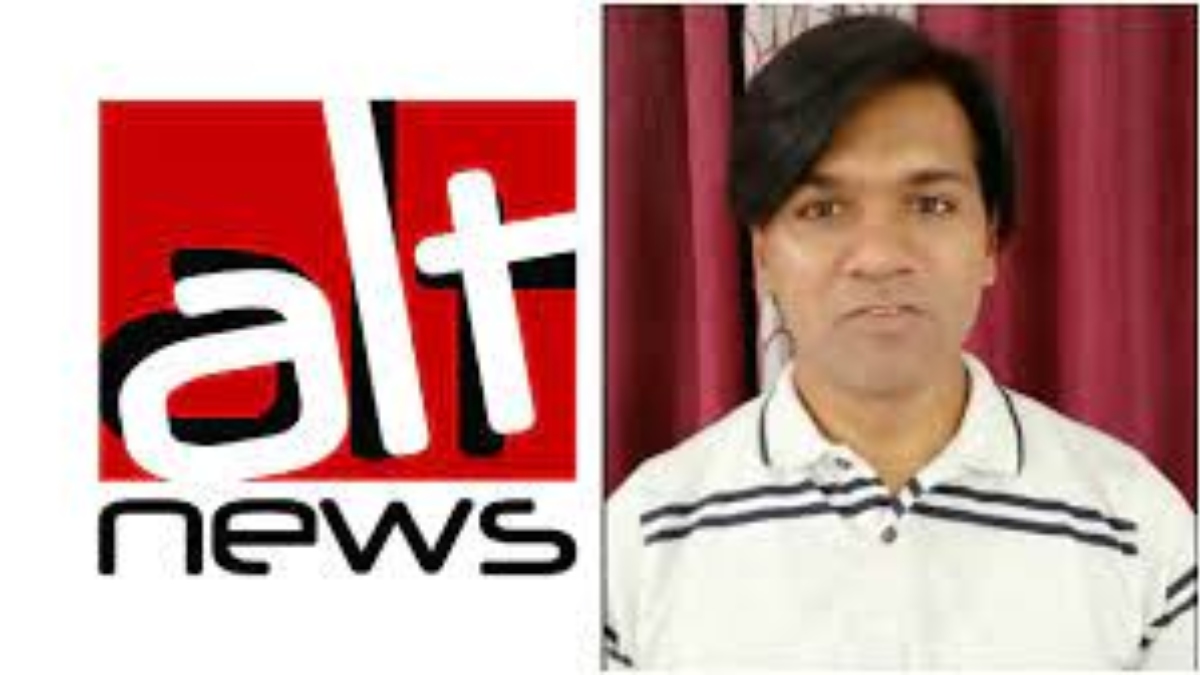 Supreme Court today decided to hear the petition filed by Mohammad Zubair, the co-founder of the fact-checking website Alt News
Supreme Court today decided to hear the petition filed by Mohammad Zubair, the co-founder of the fact-checking website Alt News, asking for protection from arrest and contesting the Allahabad High Court's decision to uphold the FIR that was filed after he allegedly referred to three Hindu seers in a tweet as "hate mongers."
Subject to assignment by Chief Justice of India NV Ramana, a vacation bench comprising Justices Indira Banerjee and JK Maheshwari consented to schedule the case for hearing on Friday. Zubair's senior attorney Colin Gonsalves informed the bench that he was under a significant danger of his life and requested an immediate hearing.
Gonsalves remarked, "Mohammed Zubair, a co-founder of Alt News, is involved in this. He was identifying hate speeches as part of his duty as a fact-checker for news. The FIR reveals that there was no crime. We visited the Allahabad High Court, but there was no respite. When it's urgent, we request bail. On the internet, he has death threats. Please list by 2 PM today."
But the panel ruled that the Chief Justice of India alone has the authority to list things. The bench said, "List the issue tomorrow subject to clearance by the Chief Justice of India."
Zubair has filed a petition with the Supreme Court to overturn an Allahabad High Court decision from June 10 refusing to drop an FIR against him that had been filed in Sitapur, Uttar Pradesh, on the grounds that it was premature to intervene while the investigation was still in its early stages.
Later he requested a halt of the investigation into the matter in his appeal against the High Court's decision as well as a directive to the UP police not to "proceed, prosecute, or arrest" him based on the FIR.
FIR was filed in response to a post in which he is accused of labelling Bajrang Muni, Anand Swaroop, and Yati Narsinghanand Saraswati as "hate mongers" on Twitter.
Earlier on June 1, an FIR was filed against Zubai at the Khairabad police station in the Sitapur district under Sections 295 (A) of the IPC and 67 of the IT Act for purposefully "outraging religious emotions" of the seers.
The claims in the FIR against him, according to his appeal before the Supreme Court, are "completely false and without foundation."
He asserted his innocence and insisted that he had not broken any laws.
"The petitioner (Zubair's life) and freedom are at risk since the police have threatened to arrest him. The inclusion of this criminal offense in the FIR illustrates the Respondents' (UP police) careless, hostile, and capricious behaviour against the Petitioner "the appeal stated.
In a complaint filed by the Delhi police for allegedly hurting religious sensibilities due to a tweet he put out in 2018, Zubair is already being held in judicial custody.