Administered 220 Cr Vaccine Doses to date: Scindia Amid Fresh Covid Surge
23 December, 2022 | Pranay Lad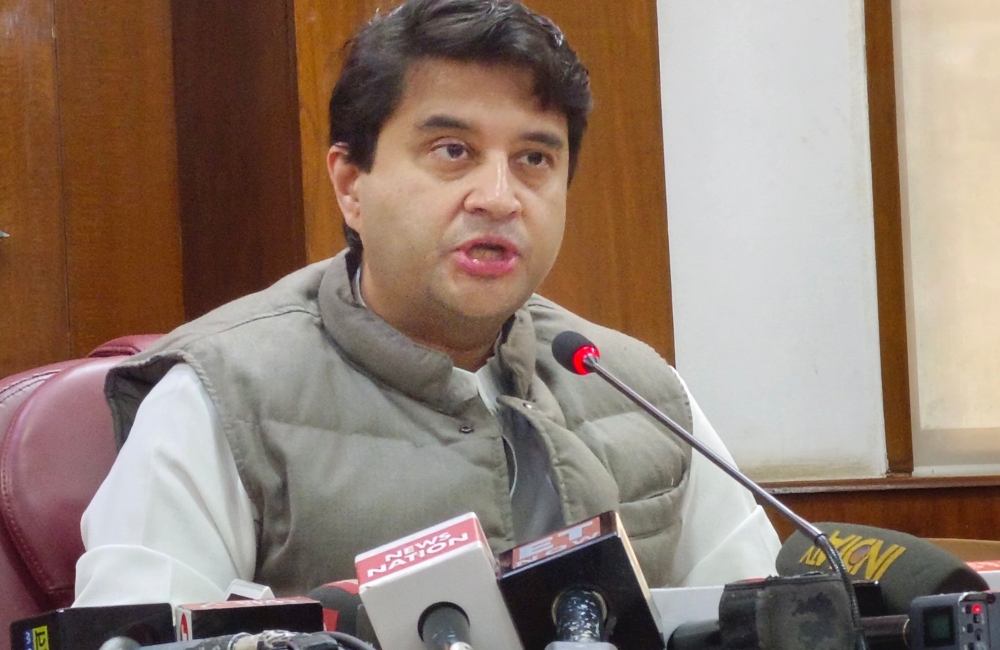 Jyotiraditya Scindia, the Union Min of Civil Aviation, emphasised the current Covid-19 immunisation campaign on Friday amid concerns that the disease may be on the rise in the nation.
The Union Minister stated during a news conference on the Bharatiya Janata Party (BJP) government's efforts to create a "Healthy India" on Friday that 220 crore doses of vaccination have been given out as of this Monday. Our administration is concentrating on transforming healthcare into holistic healthcare. We handled Covid as a group, adhering to the PM's goal of "One Nation, One Health." Up till this Monday, 220 crore vaccination doses have been given out, according to Jyotiraditya Scindia, minister of civil aviation.
The Civil Aviation Minister highlighted the initiatives taken by the Narendra Modi-led administration to establish medical facilities in rural locations, stating that "drones are being utilised to carry blood, vaccines, and medications there.
There were just 6 All India Institutes of Medical Sciences (AIIMS) in 2014; as of now, there are 22 AIIMS nationwide. "MBBS seats have climbed by 90%," he continued.
Scindia responded, "The Health Ministry is keeping a check on it, regarding the surge in instances of a new type of coronavirus in nations like China and others. The preparation for Covid was the topic of a high-level meeting that Prime Minister Narendra Modi presided over yesterday. The health ministers of the states will meet with the union health minister today.
A high-level meeting to examine the COVID-19 situation in the nation was presided over by Prime Minister Narendra Modi on Thursday. He warned against complacency and emphasised the importance of testing and upgrading the surveillance systems, particularly at international airports.
In light of the forthcoming holiday season in particular, he underlined the importance of always acting in a COVID-appropriate manner, which includes not wearing masks in busy public areas.
According to sources, Union Health Minister Dr. Mansukh Mandaviya would convene a virtual meeting with State Health Ministers at 3 pm on Friday to discuss the Covid-19 situation and preparation.
The preparation for COVID-19 in several states around the nation has been the subject of high-level talks with senior officials over the past two days.