7 TDP workers killed in scuffle during Chandrababu Naidu's rally
29 December, 2022 | Pravina Srivastava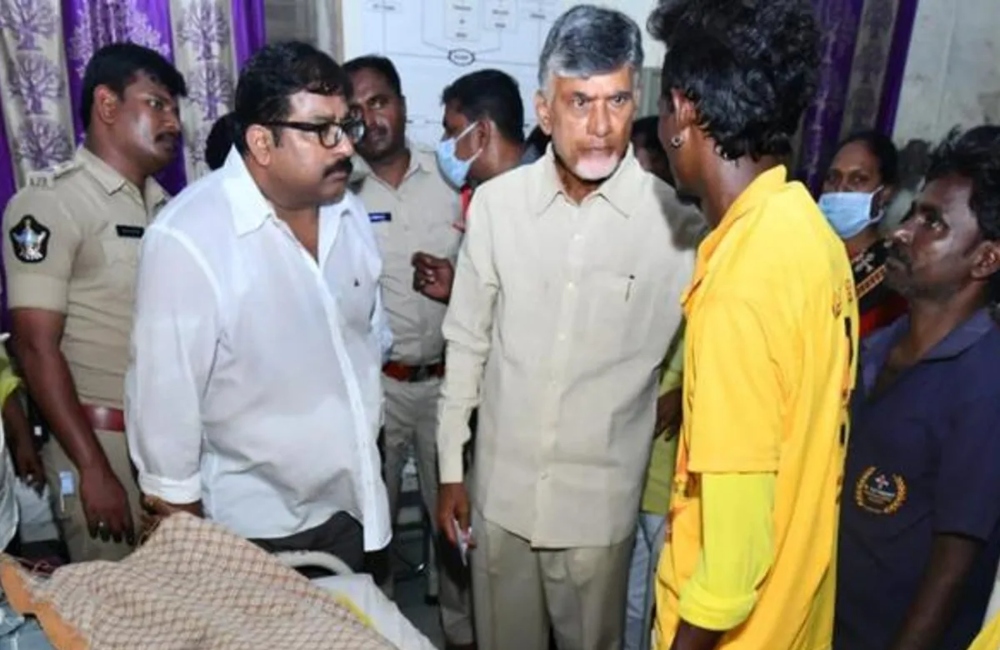 Seven TDP supporters were killed when a struggle broke out amongst party workers during a public meeting conducted by party head N Chandrababu Naidu in Kandukuru, Andhra Pradesh's Nellore
According to authorities, seven Telugu Desam Party supporters were killed when a struggle broke out amongst party workers during a public meeting conducted by party head N Chandrababu Naidu in Kandukuru, Andhra Pradesh's Nellore, on Wednesday.
The injured were sent to a neighbouring hospital. "7 individuals have died, and the injured have been brought to hospitals," police stated.
Following the event, Naidu provided financial help of Rs 10 lakhs to each of the deceased's families.
Naidu further stated that the children of those killed in the event will be educated in NTR Trust institutions.