Security beefed up outside K Kavitha's residence in Hyderabad
11 December, 2022 | Pravina Srivastava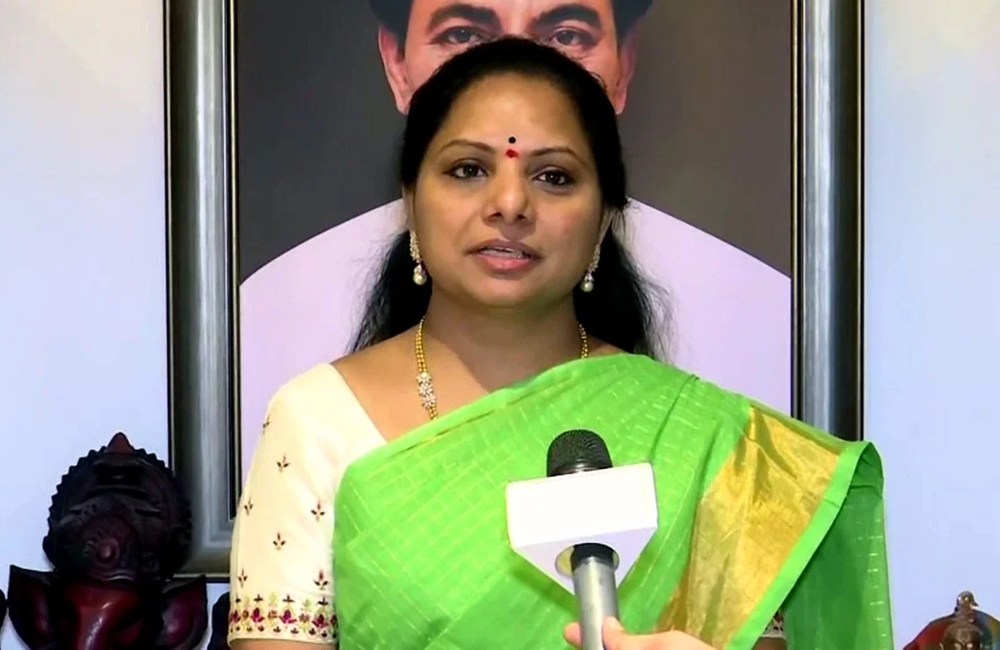 K Kavitha to appear before CBI for questioning over Delhi Excise policy case
Security was increased near Telangana Rashtra Samithi MLC K Kavitha's house hours before she was to be questioned by the Central Bureau of Investigation in connection with the Delhi Excise Policy fraud case on Sunday.
The police have erected barriers near her home, and no one is permitted to enter the area. According to TRS sources, TRS senior leadership has directed party workers not to congregate around the home needlessly.
"We will completely cooperate with the agency," stated sources.
The interrogation will take place in Kavitha's Banjara Hills home in Hyderabad.
Several posters with the phrase "daughter of warrior shall never fear" were displayed in Hyderabad a day before the TRS leader was questioned by the CBI.
"We stand with Kavitha akka," the placards said.
Earlier on December 6, Kavitha, the daughter of Telangana Chief Minister K Chandrashekar Rao, stated that she would be ready for interrogation at her house on December 11 at 11 a.m. in connection with the Delhi Excise Policy issue.
Kavitha's reaction came after the CBI informed her that it will visit her home at 11 a.m. on December 11 to record her statement in connection with the case.
Kavitha had already written to the investigation agency, requesting that her summons be moved from December 6 to any time between December 11 and 15 (excluding December 13) due to her hectic schedule. The CBI had already summoned her in connection with the matter on December 6.