Security Forces Eliminate 3rd Terrorist in Baramulla Encounter; Anantnag Operation Continues On 4th day
16 September, 2023 | Anupam Shrivastava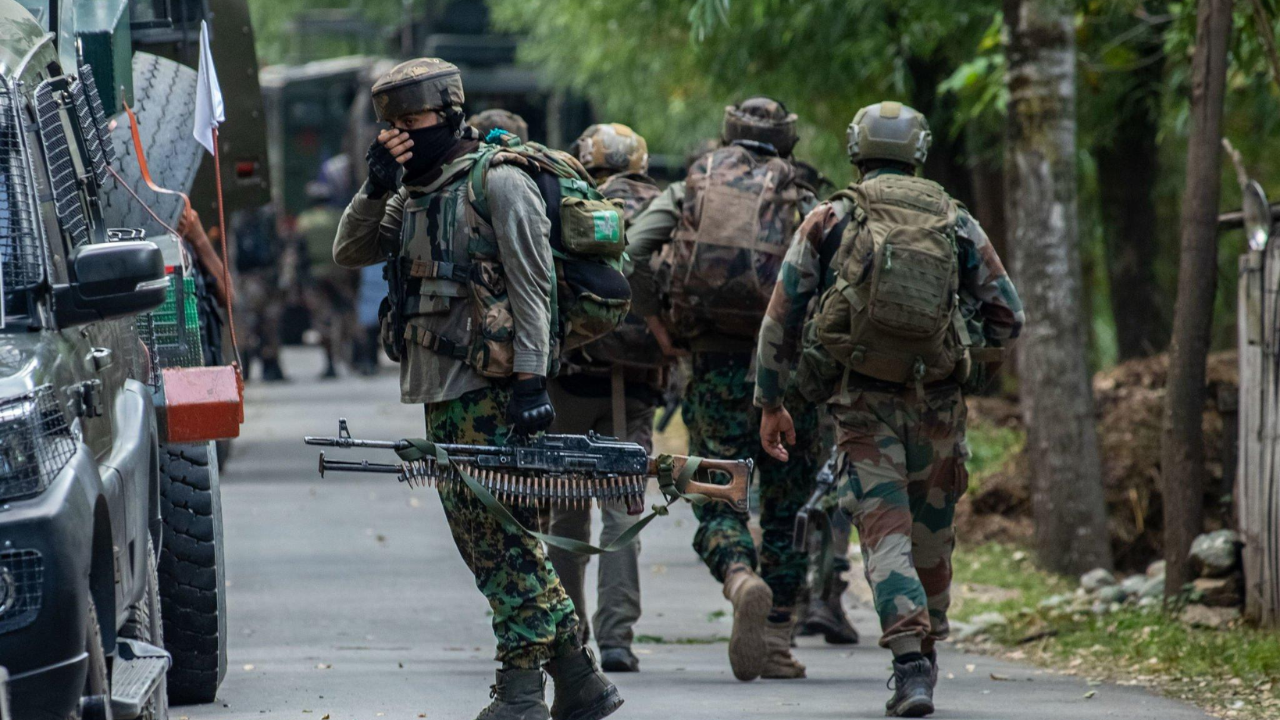 The Indian Army has maintained a tight cordon around the encounter area, entirety of the Ops, while it was reported on Friday that a soldier, who was missing since Thursday, lost his life.
In the Uri town of Jammu and Kashmir's Baramulla district, security forces engaged and killed another terrorist during an encounter, as confirmed by the police on Saturday afternoon. This is the 3rd terrorist to be neutralised in the Baramulla encounter which is happening simultaneously with Anantnag Operation.
Meanwhile, the Kashmir Zone Police on Saturday morning posted on the social media platform X (formerly known as Twitter), "One more terrorist eliminated. The search operation is currently underway, and additional details will be provided shortly." The encounter took place in the Hathlanga forward area of Uri on Saturday morning.
Initially, the police had reported the death of one terrorist in the encounter and continued their search operations. Simultaneously, the Indian Army, in collaboration with the Jammu and Kashmir Police, resumed their operations for the fourth consecutive day to confront terrorists believed to be hiding in the forested region of Gadole in the Kokernag area of Anantnag district. According to officials, 2-3 terrorists are suspected to be engaging with security forces in the rugged terrain of the Anantnag district.
A statement by Additional Director General of Police (ADGP) Kashmir Vijay Kumar, shared on the micro-blogging site X a day ago, emphasized that retired police and army officers should avoid making assumptions about the ongoing operations, as they are based on specific intelligence inputs. The operation is ongoing, and the aim is to neutralize all 2-3 trapped terrorists.
The Indian Army has maintained a tight cordon around the area throughout the operation. Additionally, it was reported on Friday that a soldier, who had been missing since Thursday, lost his life in the ongoing encounter. Security officials stated, "One more soldier has lost his life in the Anantnag operations. He had been reported missing since yesterday (Thursday)."
To aid in locating and neutralizing the gunmen, drones and quadcopters were deployed on Friday. Security personnel involved in the operation, which commenced on Wednesday, are receiving assistance from these aerial devices as they continue their efforts to track down the terrorists.
Also Read: Drones and Quadcopters Aid in Tracking Terrorists During Anantnag Encounter
Catch all the Latest Business News, Breaking News Events, and Latest News Updates on NewsX